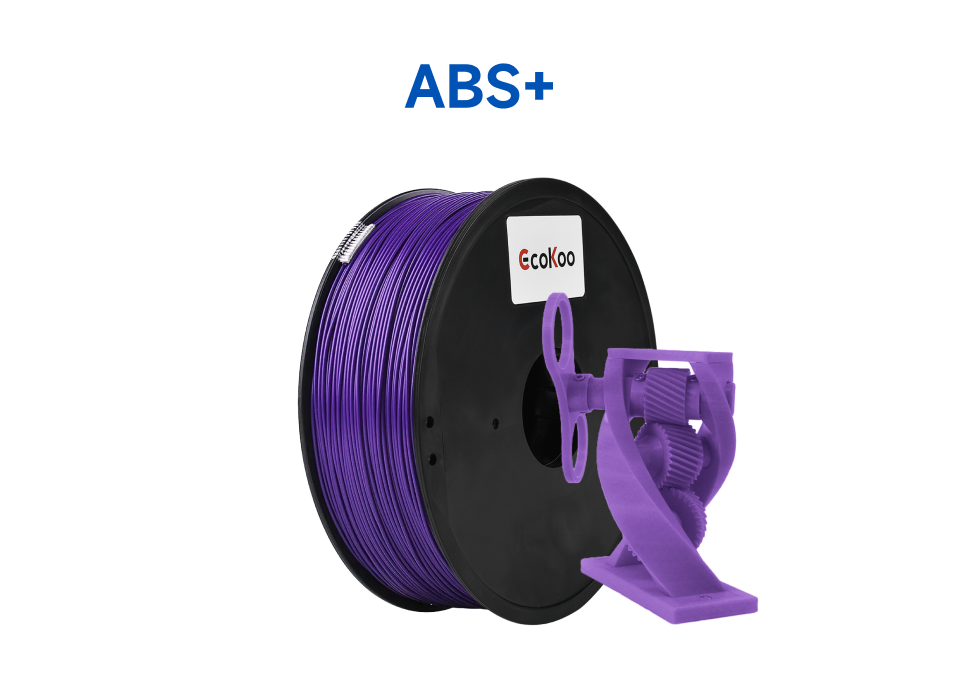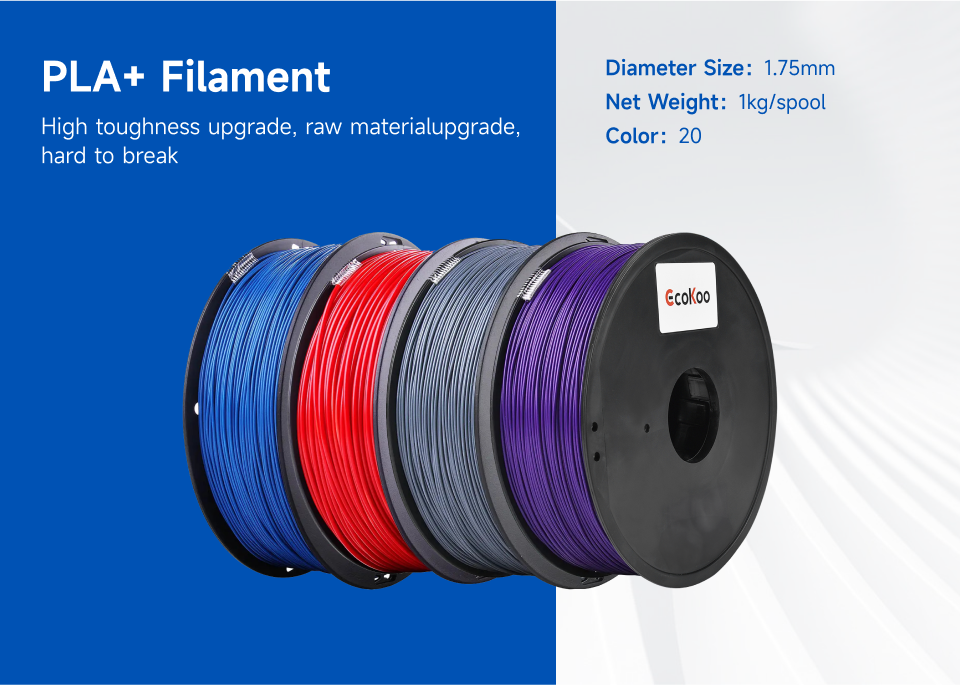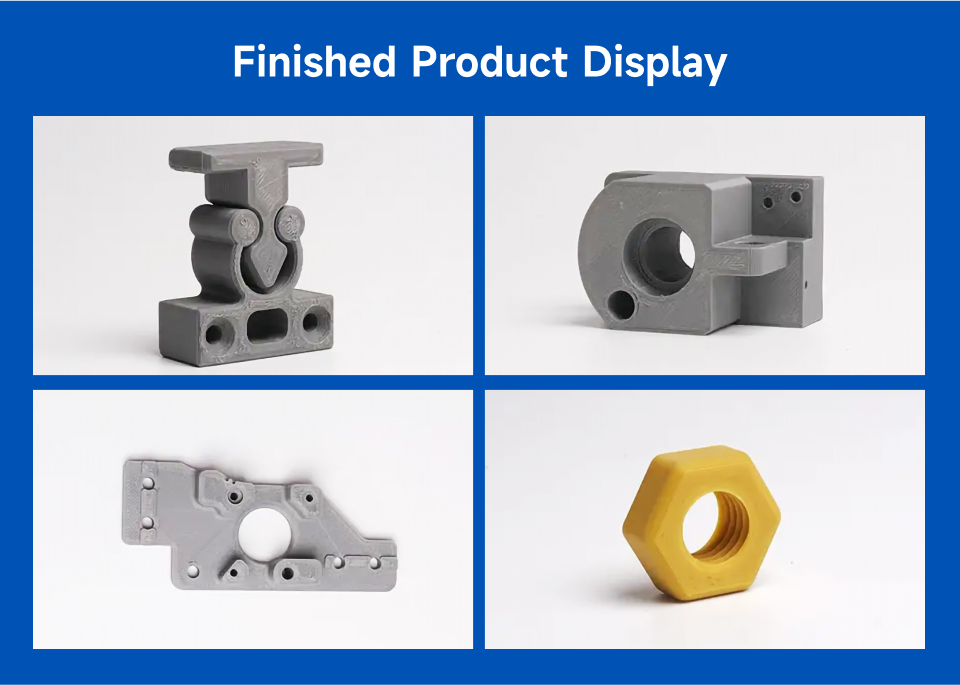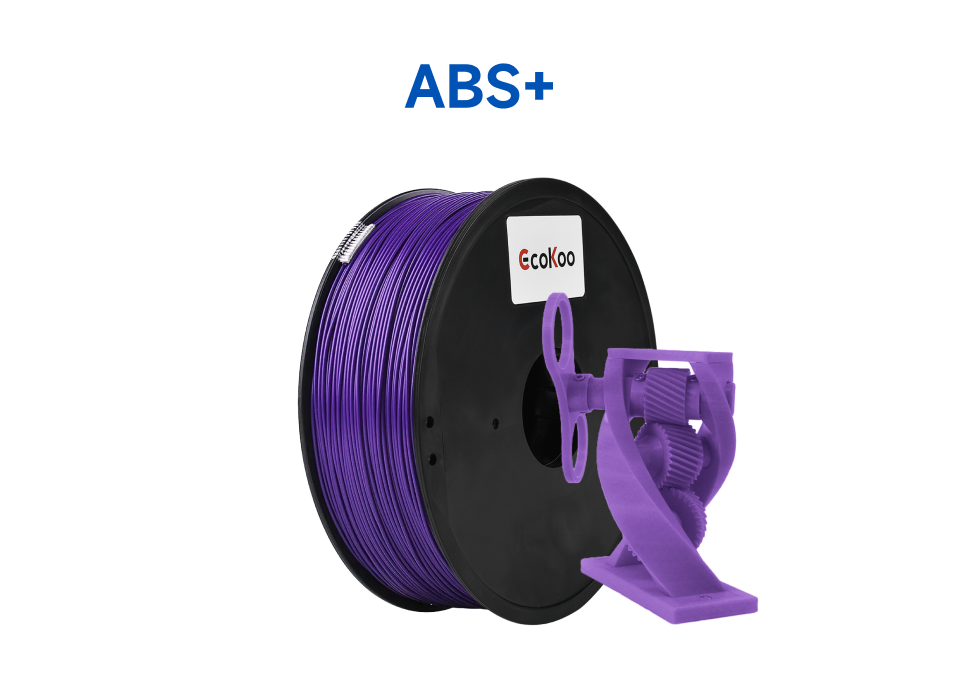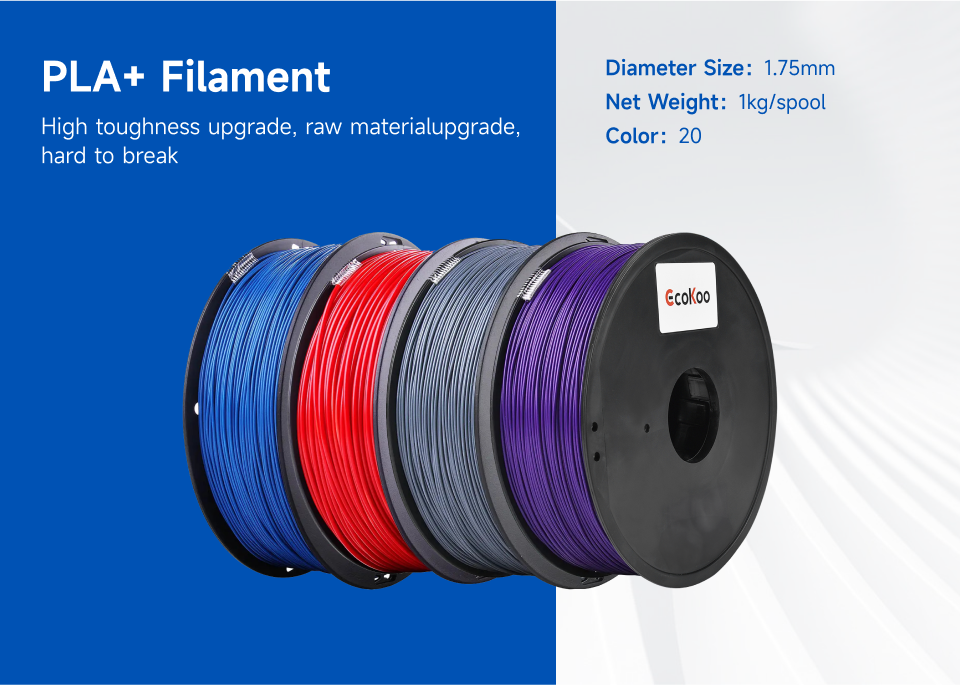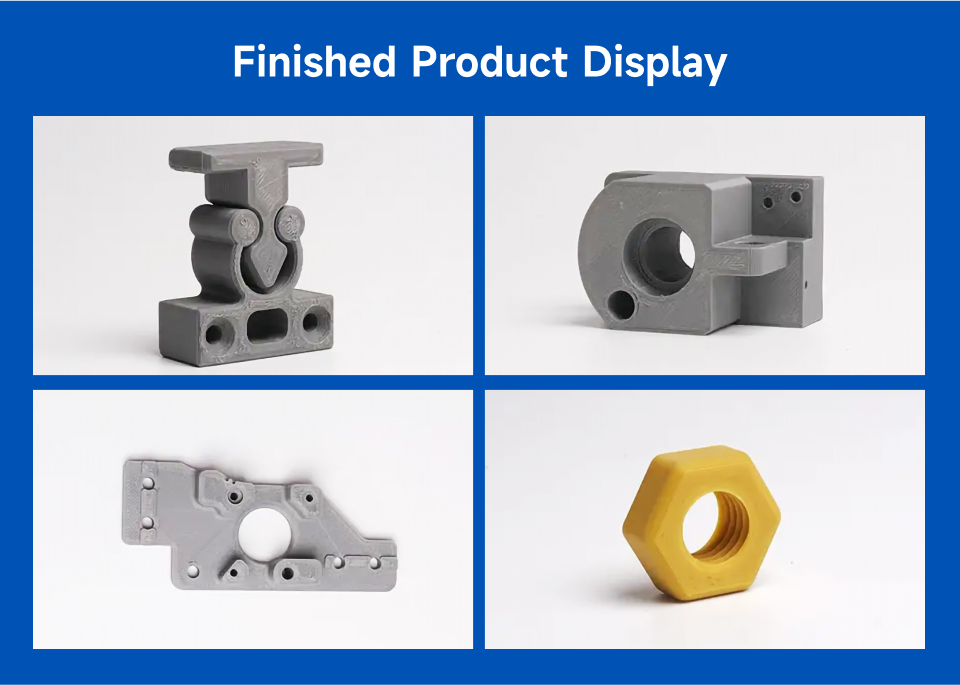 ABS+
【Tangle Free & No Plugging】
--Total Length: 410-425m.
【Recommended Printing Temperature】
Printing Temp. at 220-260℃
can give you a smooth prints which require less calibration and give off fewer extruder issues.
【Vacuumed Sealed Packaging】
Net Weight: 1KG.
Goofoo filament comes in a sealed vacuum bag with a desiccant bag to keep it dry and keep out dust and foreign particles,
prevent nozzle jams and yield smooth 3D models.

Contact now
Product Details
---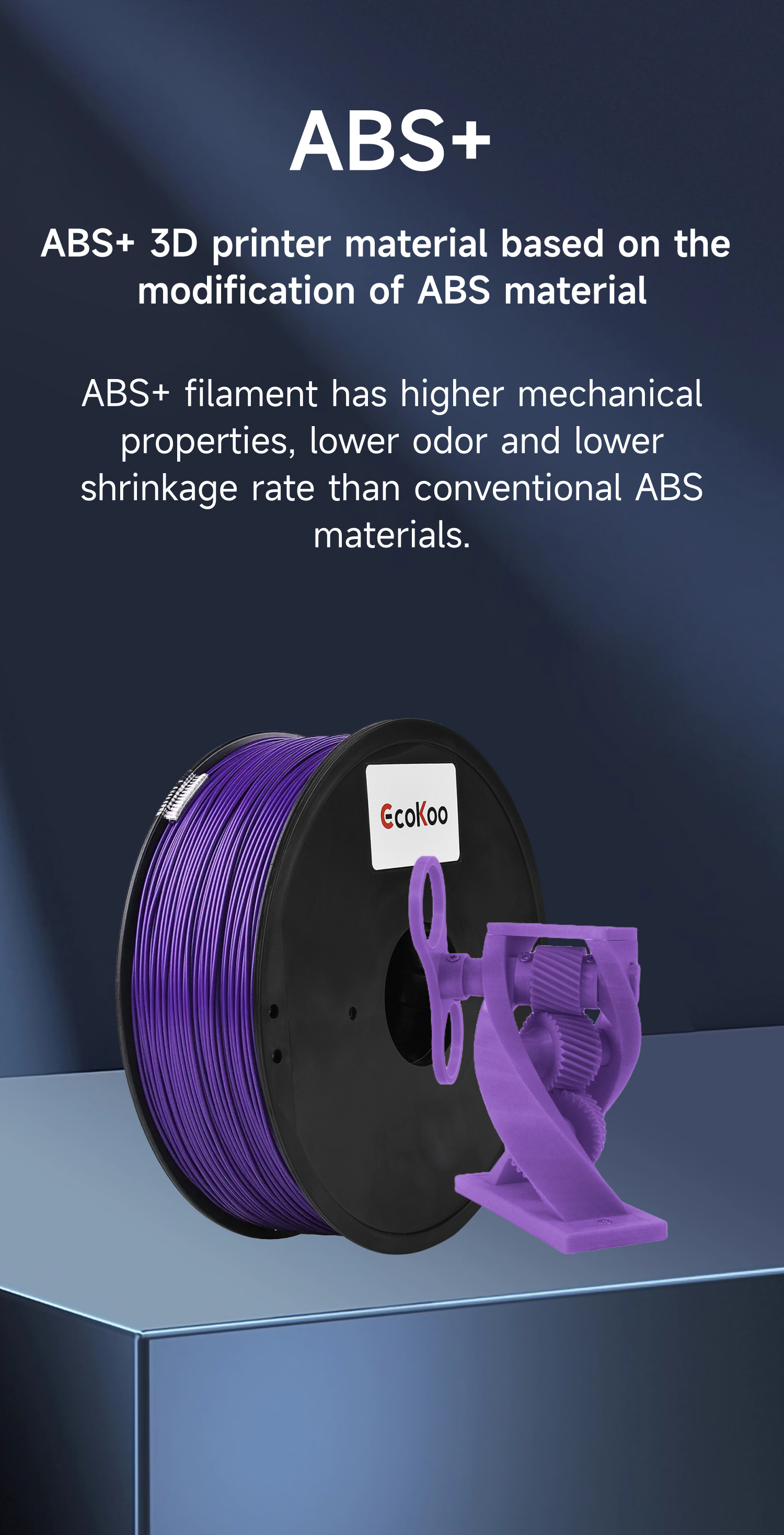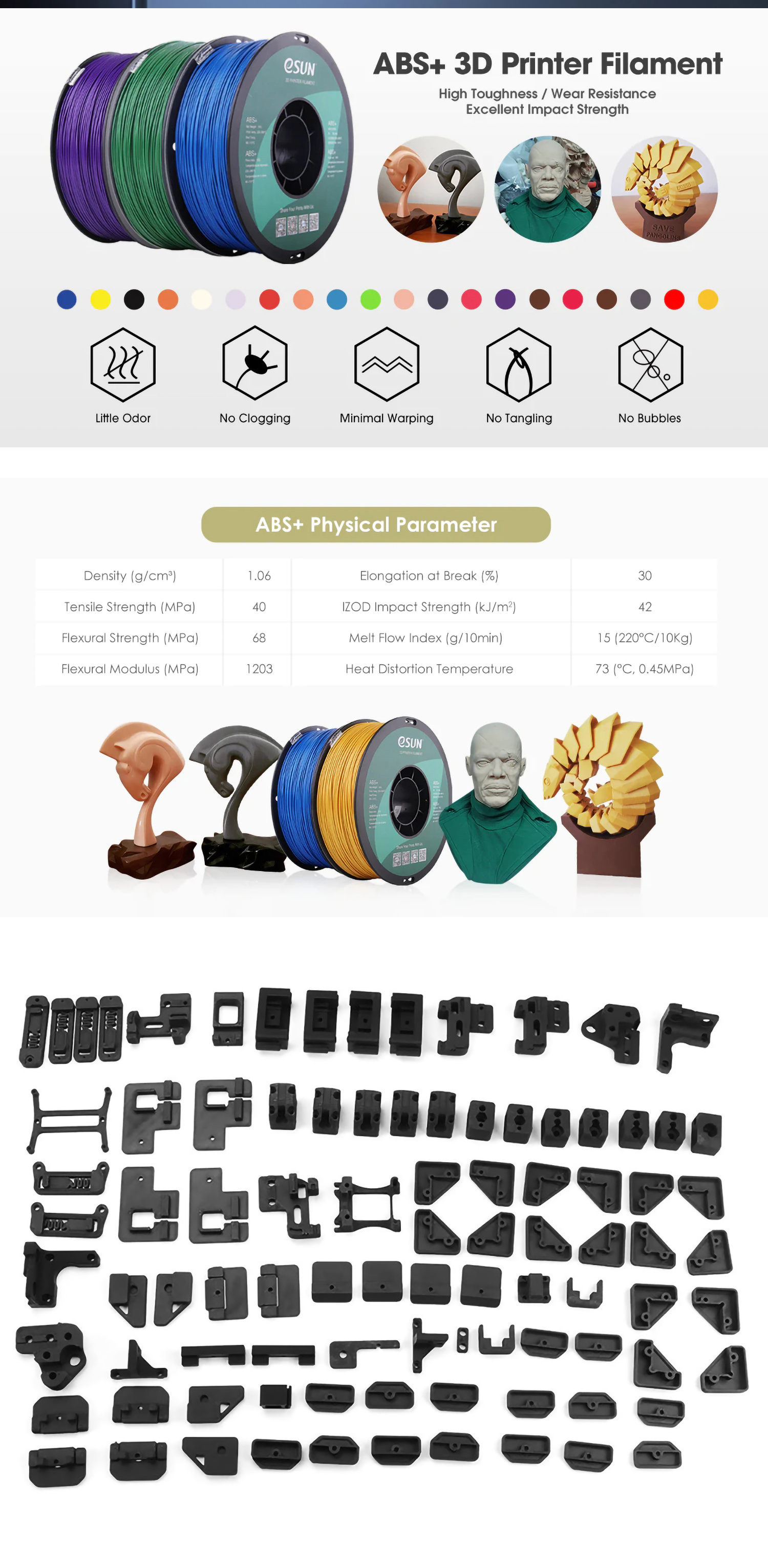 ABS+ 3D printer material based on the modification of ABS material.ABS+ filament has higher mechanical properties, lower odor and lower shrinkage rate than conventional ABS materials.
【ABS+ Filament】
【ABS+ Filament】ABS+ is an enhanced version of Ordinary ABS, cracking and warping has been significantly improved when printing large-size items. It has high strength, better toughness, excellent impact strength, wear resistance and heat resistance.
【Stable Dimensional Tolerance】Minimum tolerance and low warping to ensure consistent feeding and stable prints, good layer bonding, less stringing, no bubbles, no cracking, easy handling, resulting in an outstanding surface finish and are highly precise.
【Tangle Free & No Plugging】Total Length: 410-425m. Full 1KG 3D printer filament reel, perfect roundness and very tight diameter tolerance, good winding, does not overlap or tangle. Melt well, feed smoothly and constantly without clogging the nozzle or extruder.
【High Compatibility】Strong and durable ABS+ filament is engineering thermoplastic. Suitable for printing parts with higher requirements for resistance to heat, such as industrial machinery parts, model machinery, electronic appliances and instrumentation.
【Vacuumed Sealed Packaging】Filament Net Weight: 1KG. Goofoo filament comes in a sealed vacuum bag with a desiccant bag, easily keep your 3D printer filaments at an optimal storage condition and free from dust or dirt before opening the vacuumed sealed packaging.
I have a new Cube. After connecting to WiFi, the app says "Heating..." but any button that I click on brings a message that says "Printing." I can't do anything with the machine. Serial number HJNLM0004C75250A53C3
Hello, Thanks for your inquiry regarding our 3D printers. Goofoo is a leading 3D printer manufacturer, specializing in delivering high-quality and reliable machines for various industries. We will come back to you asap with details.

Address: No.88-3, North Tongji Road, Xike County, Tong'an District, Xiamen, Fujian China