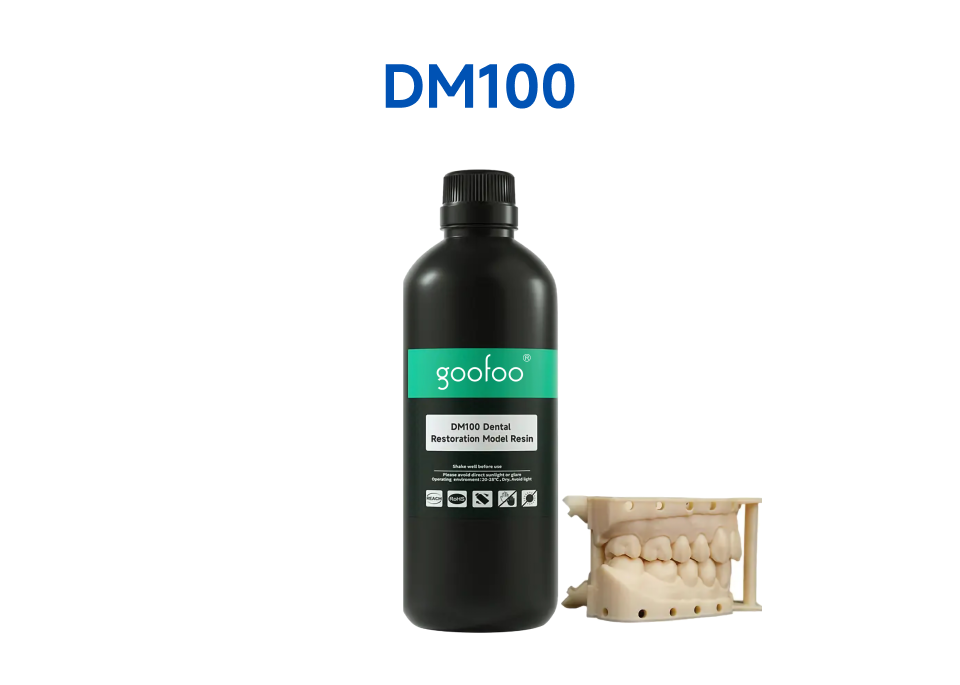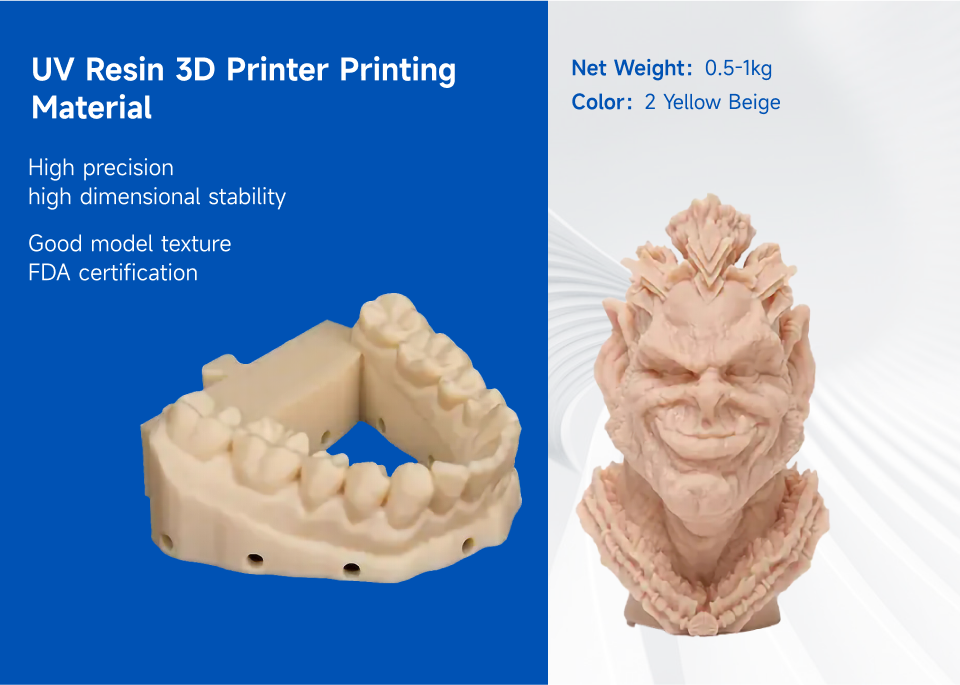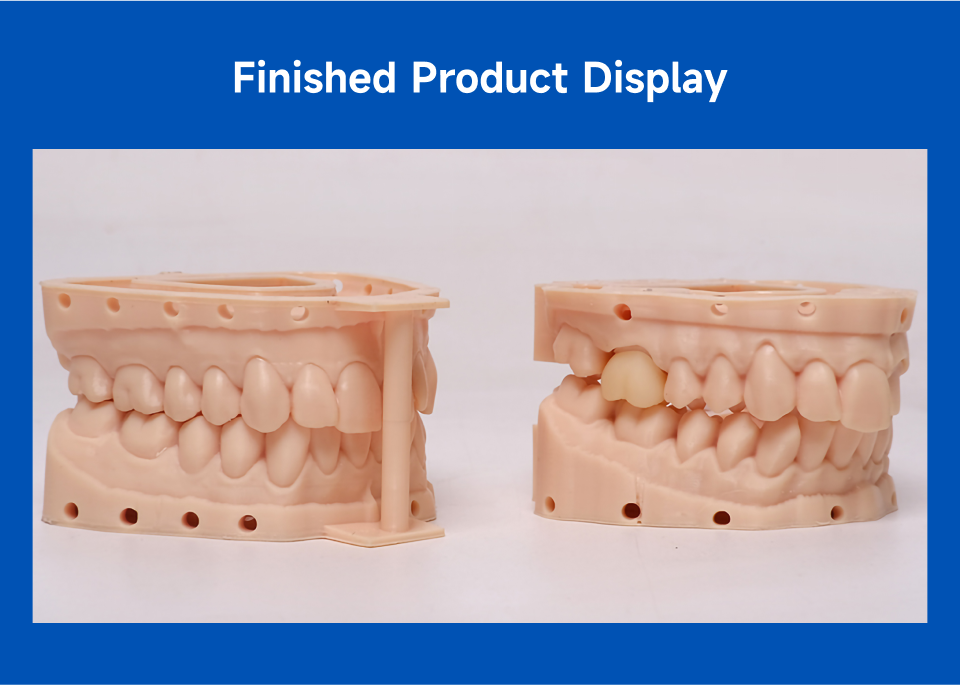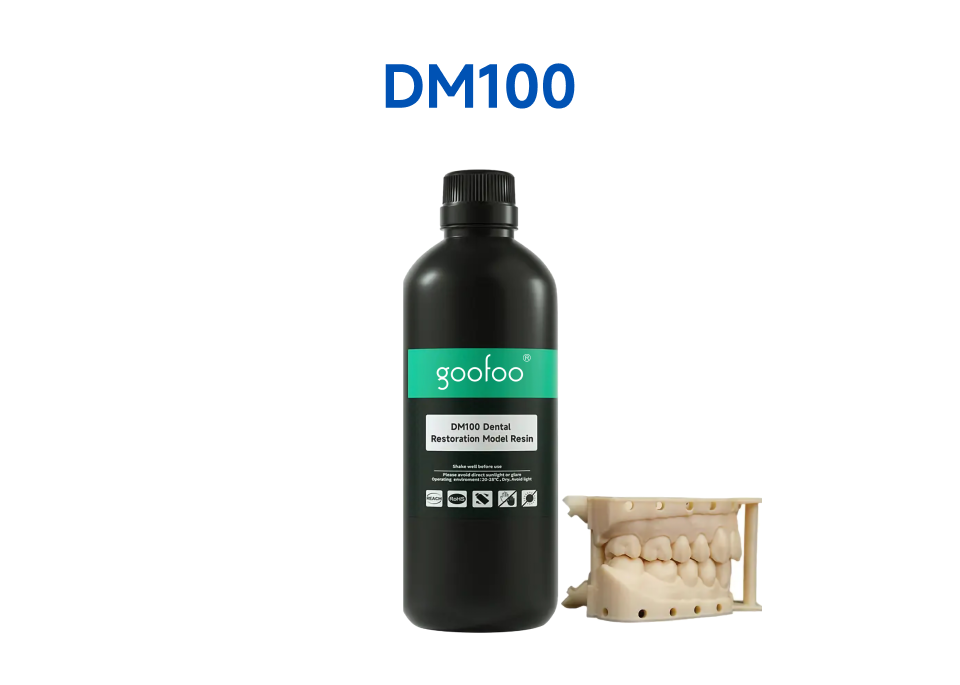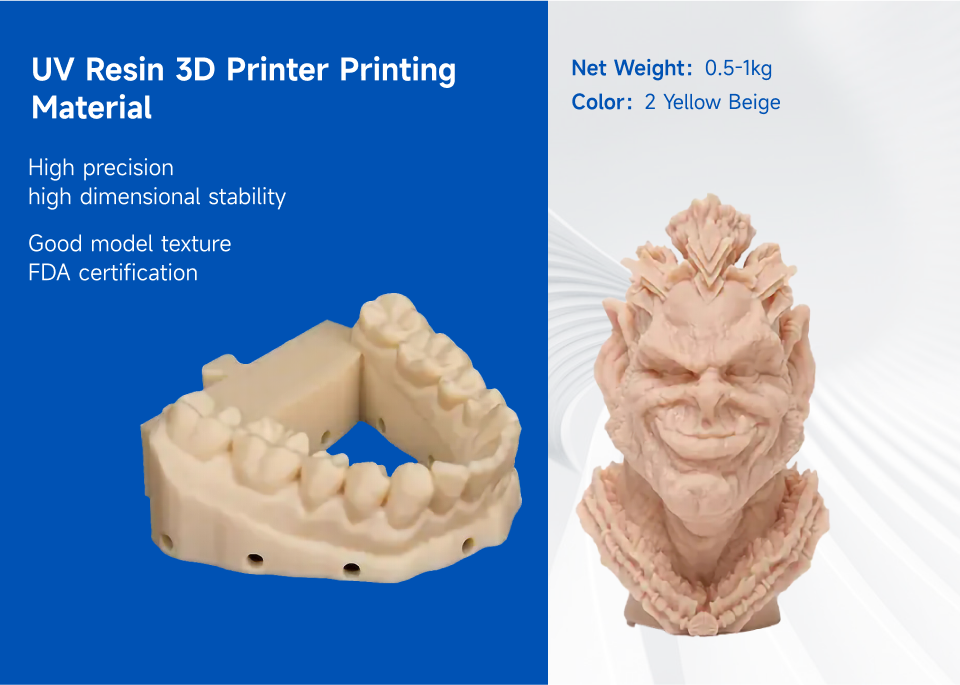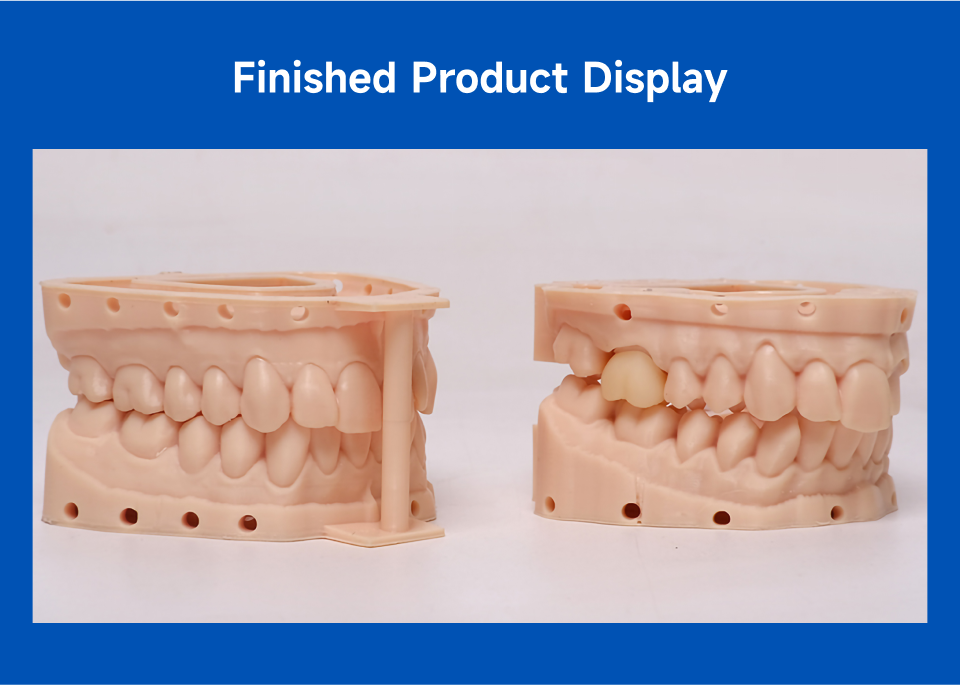 Goofoo DM100 UV LCD 3D Printer Dental Restoration Model Resin
Resin model:Dental Mold resin
Volume:1L
Viscosity(25℃, mPa•s):150 - 300
wavelength(nm):355 - 410
Shrinkage of Vol. (%):3.72 - 4.24
Density (g/cm³):1.05 - 1.25
Contact now
Product Details
---

Description
High surface hardness (>80D); good scratch resistance after post-curing treatment; Good strength and toughness, DM100 Dental Restoration Model Resin can resist certain impact; This dental resin has High dimensional stability,small deformation for long-term preservation (within 7 days), ensure repeated extraction accuracy.
Sellingpoint
High precision
high dimensional stability
Good model texture
FDA certification
Notes
Shake well before printing
Key Features
1. Short curing time, no deformation during modeling, smooth surface, high precision
2. Good strength and toughness, Excellent molding and resistance to impact
3. Good resistance to scrathch after curing
Tensile strength (Mpa):42-62
Elongation at break (%):11—20
Flexural strength (Mpa):59-70
Flexural modulus (Mpa):1.88-2.38
Hardness (Shore D) :88D
I have a new Cube. After connecting to WiFi, the app says "Heating..." but any button that I click on brings a message that says "Printing." I can't do anything with the machine. Serial number HJNLM0004C75250A53C3
Hello, Thanks for your inquiry regarding our 3D printers. Goofoo is a leading 3D printer manufacturer, specializing in delivering high-quality and reliable machines for various industries. We will come back to you asap with details.

Address: No.88-3, North Tongji Road, Xike County, Tong'an District, Xiamen, Fujian China