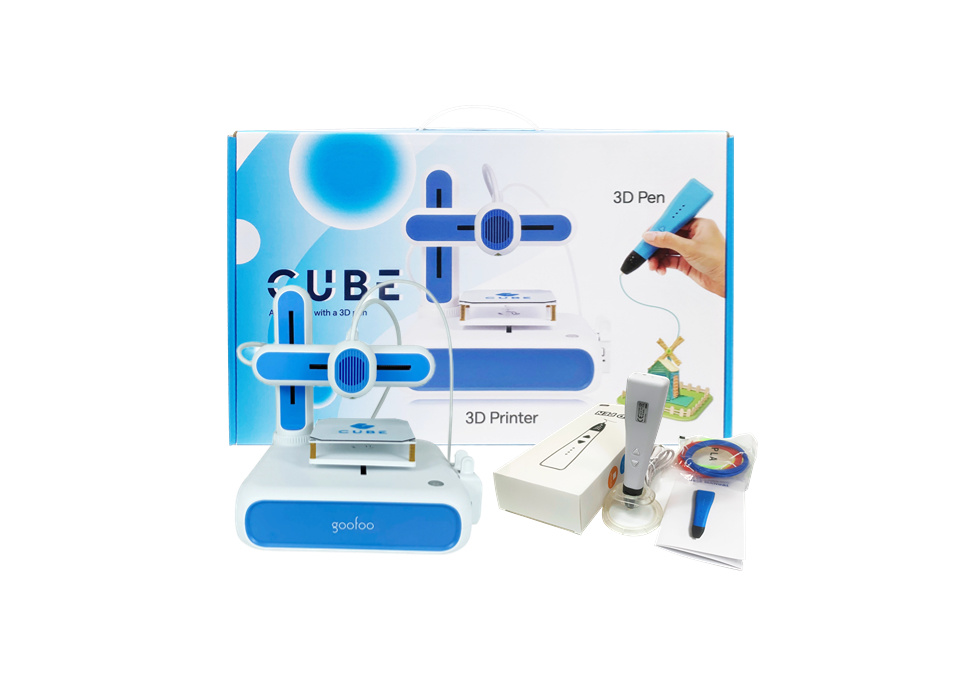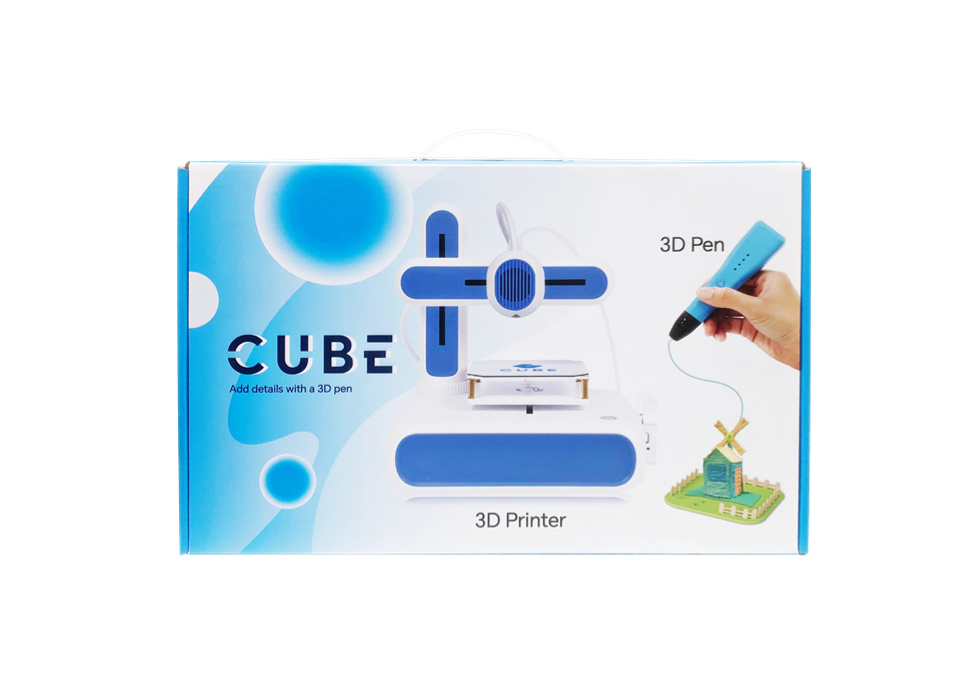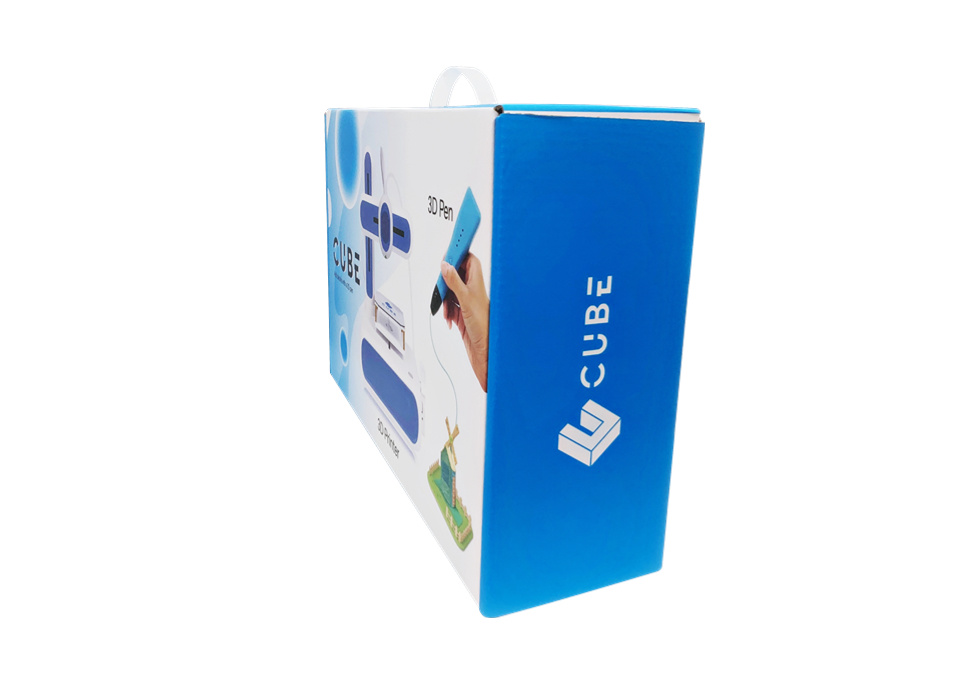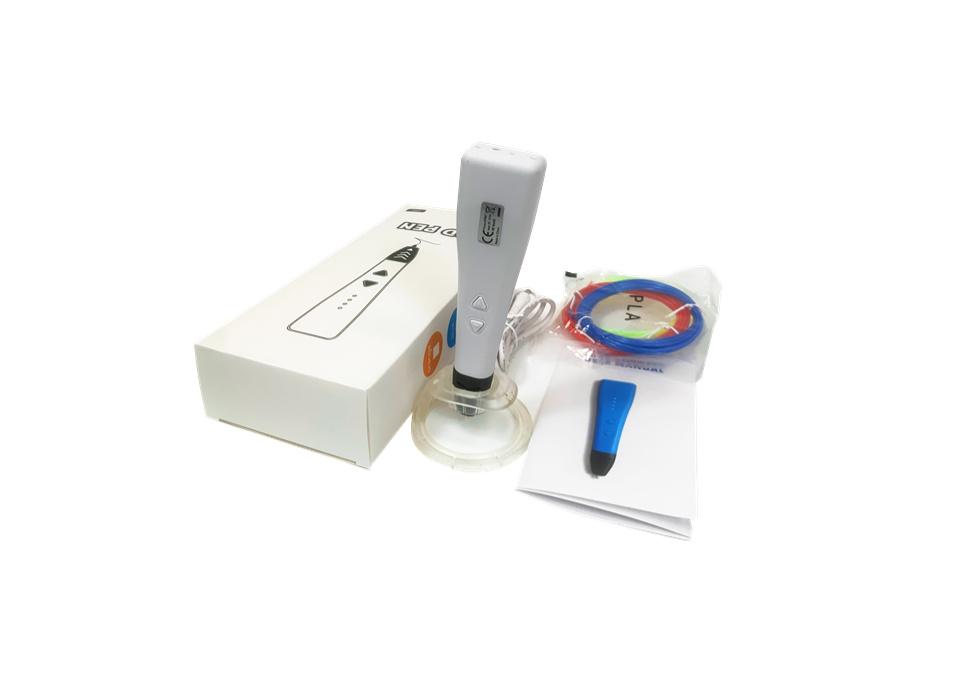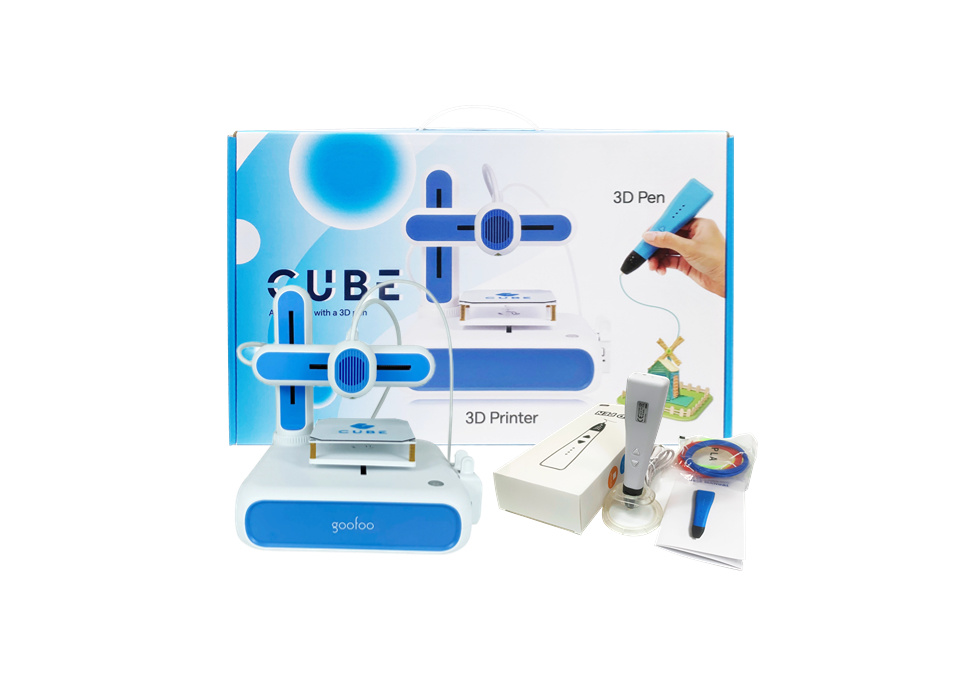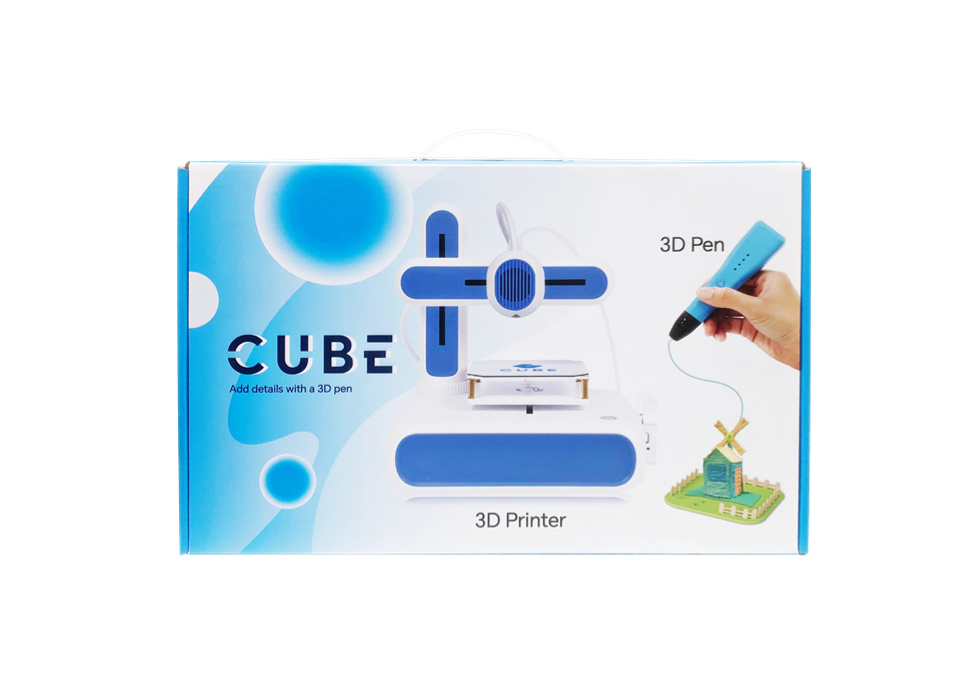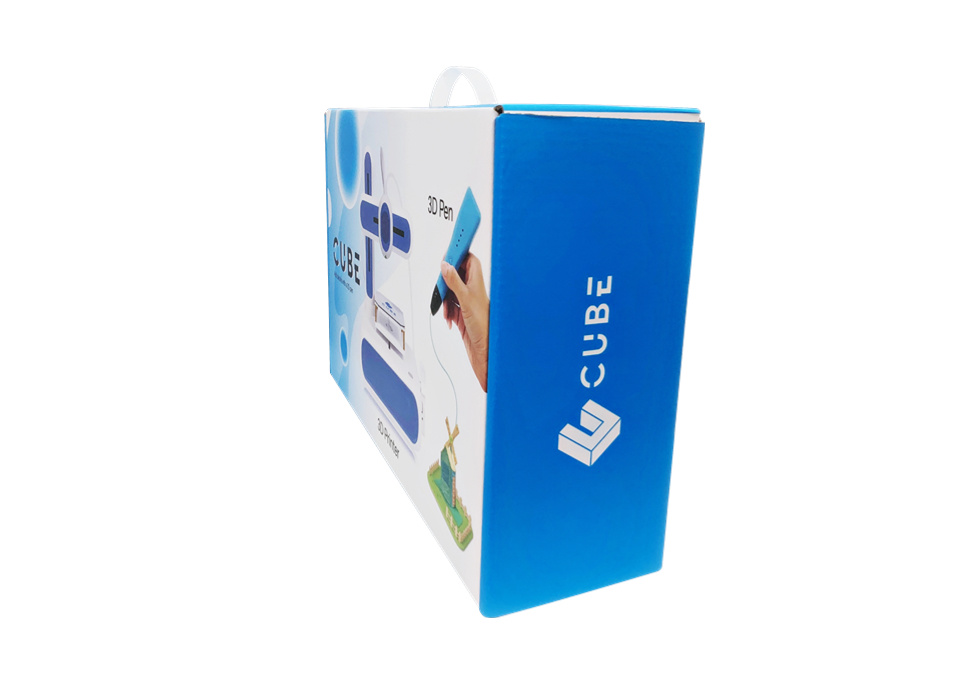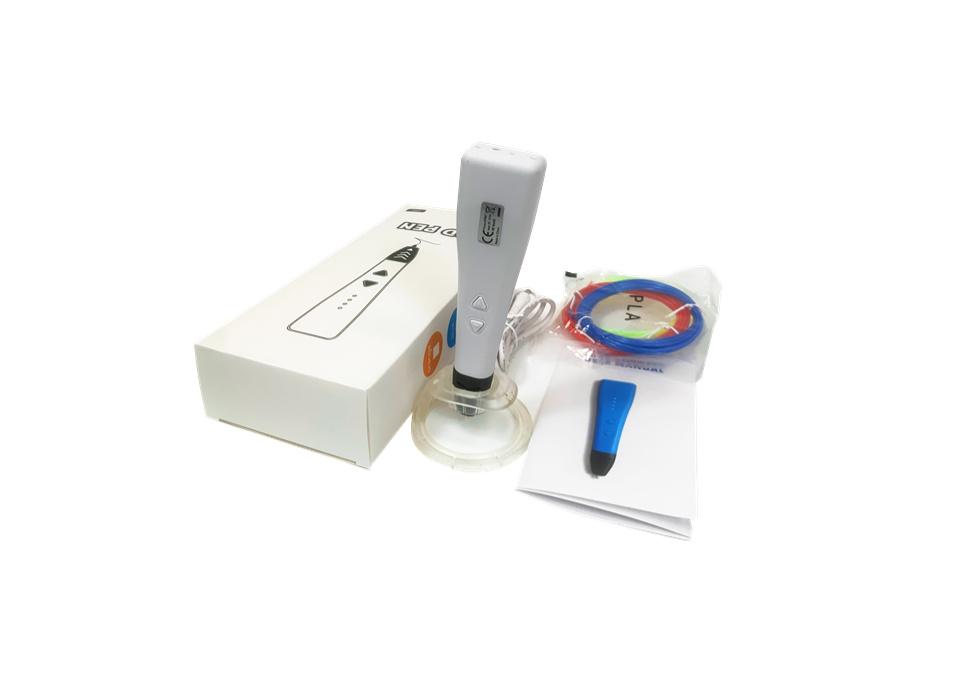 3D Printer and 3D printing PEN for holiday gift sets
Product Name: GF500A 3D Printing Pen
Product size: 150 * 38 * 23mm
Product weight: 50g
Input voltage and current: DC5V, 2A
Applicable consumables: 1.75mm ABS or PLA
Consumable melting point: ABS 220 ℃, PLA 190 ℃
Temperature adjustment: button plus or minus adjustment
Pen Case Material: Plastic
Nozzle material: ceramic
Nozzle diameter: 0.7mm
Colors: blue, white, orange, black
Product Name: CUBE 3d printer
Color: Black/Blue/Green/Pink
Printing Size: 80*80*80mm
Print Speed : 10~20mm/s
Printing Temperature: Max 190℃
Nozzle Diameter: 0.7 mm
Filament Diameter: 1.75mm
Printing Material: PLA, PCL
Connectivity: WiFi
Levelling: Manual Levelling
Contact now
Product Details
---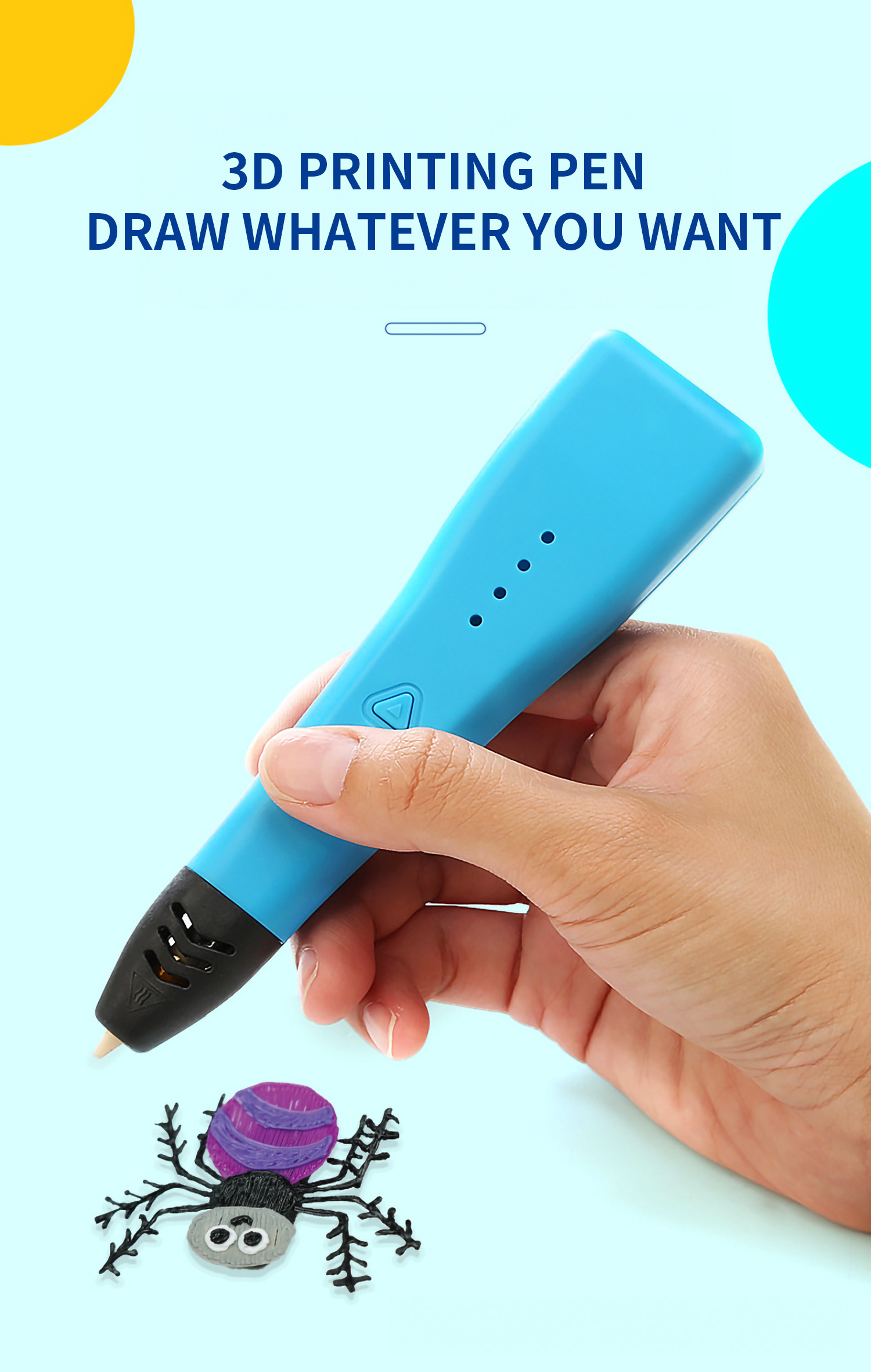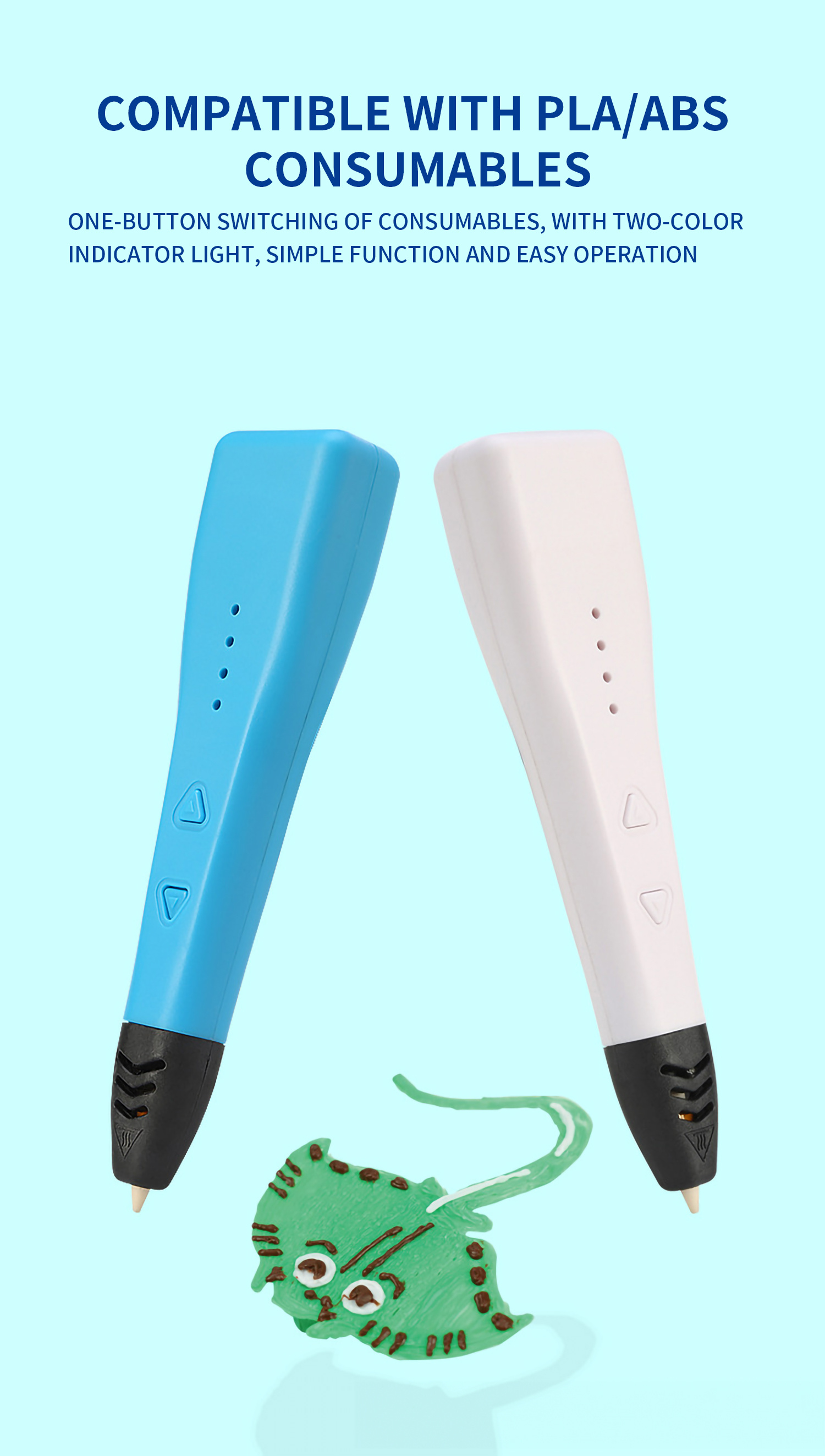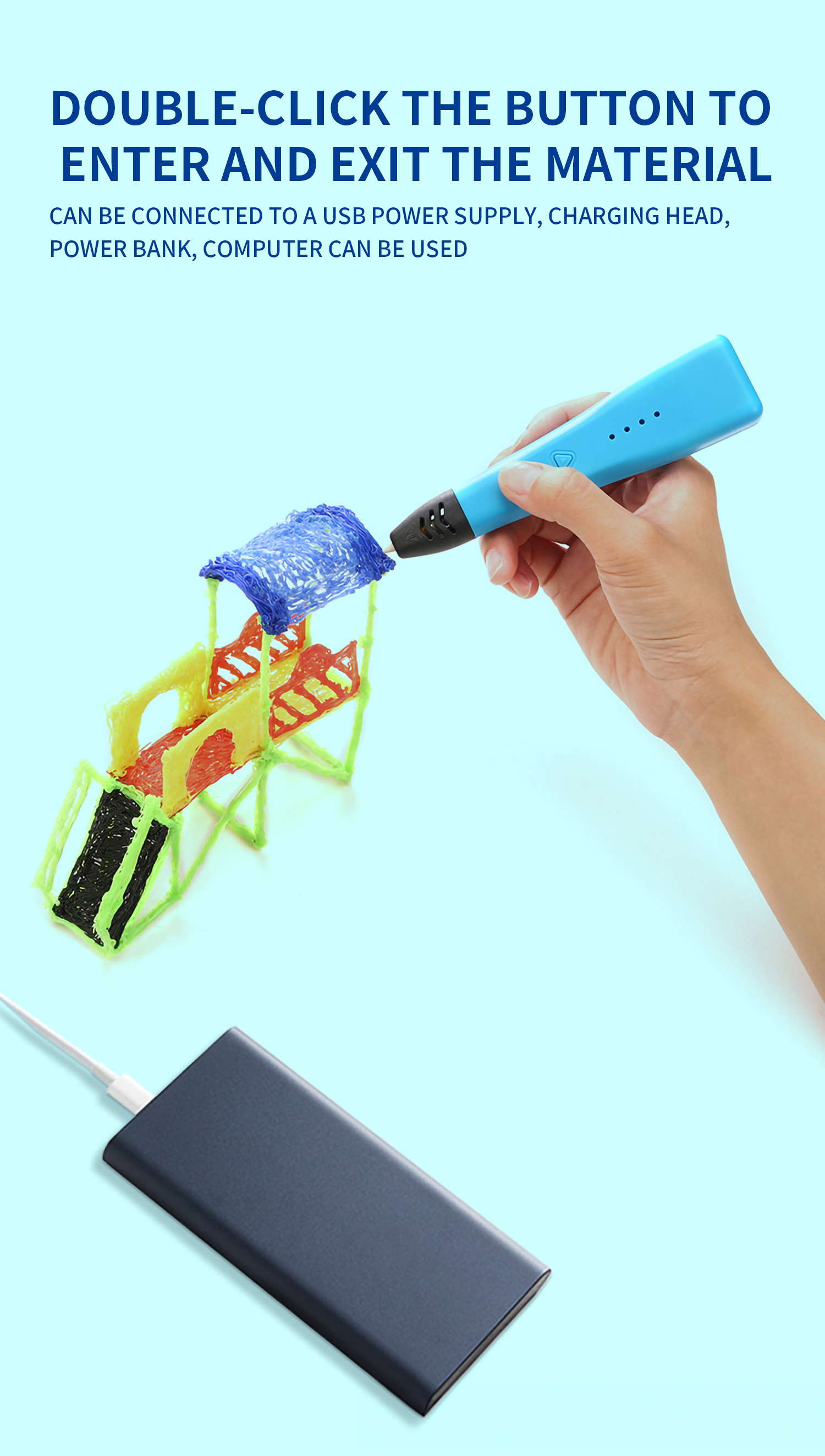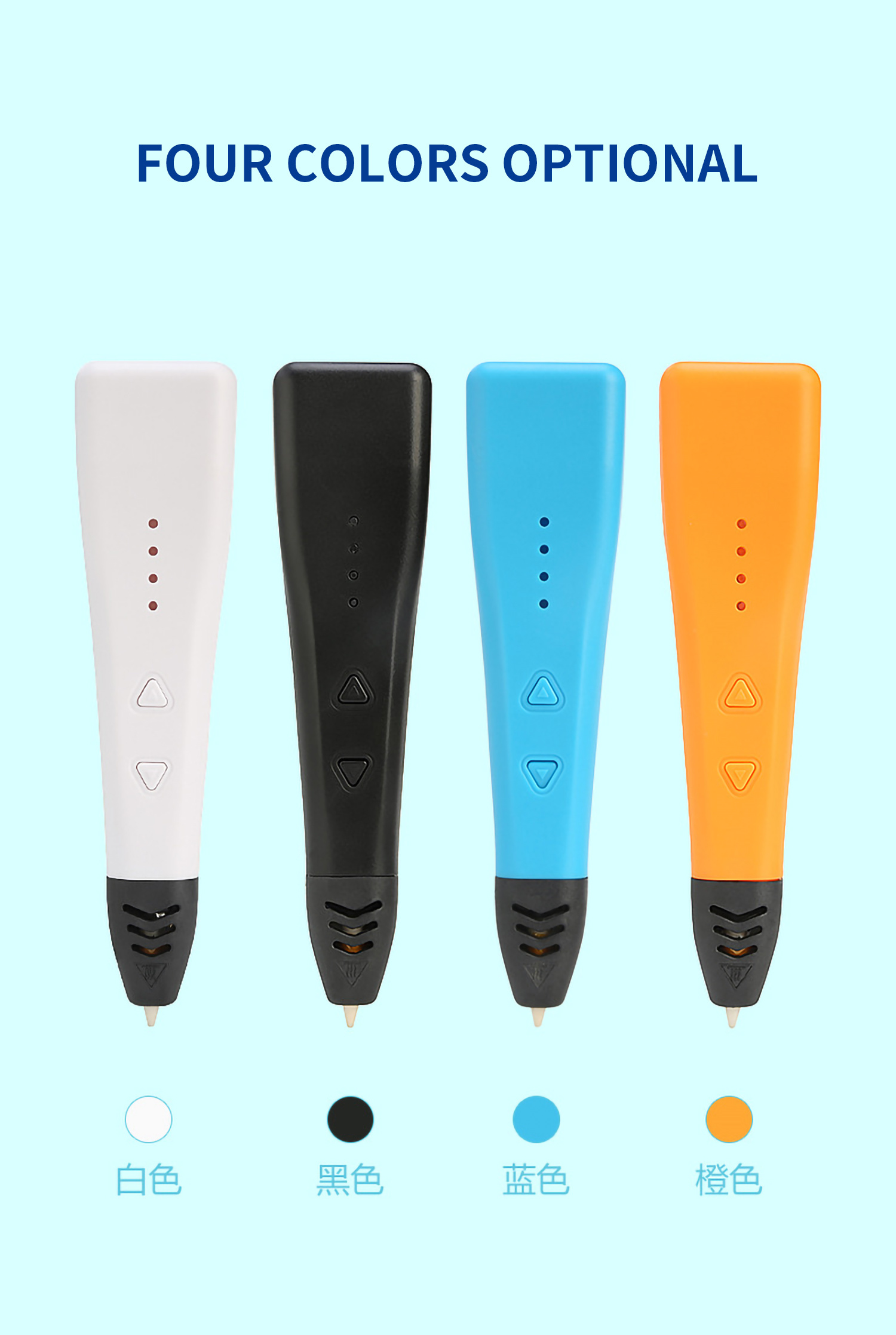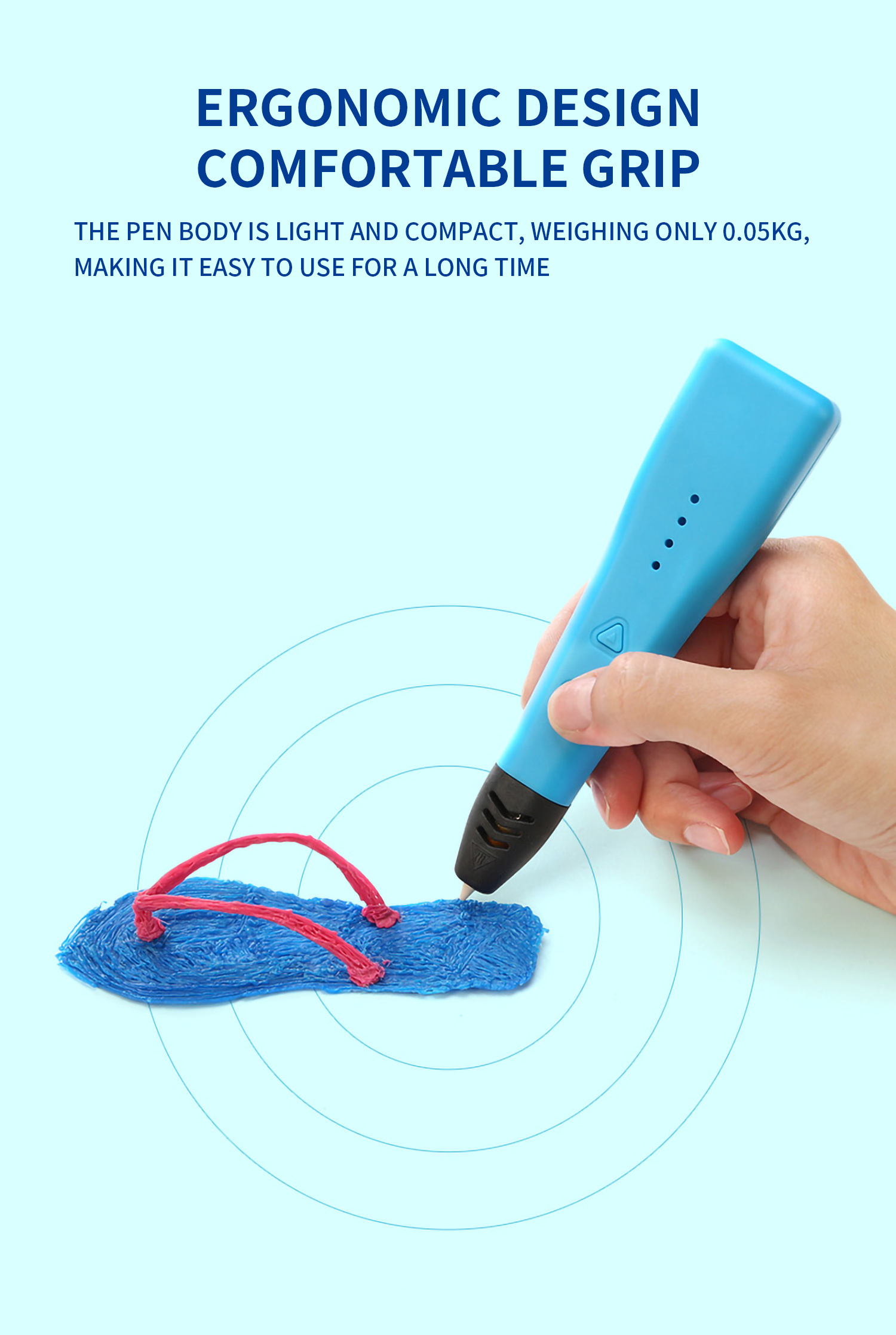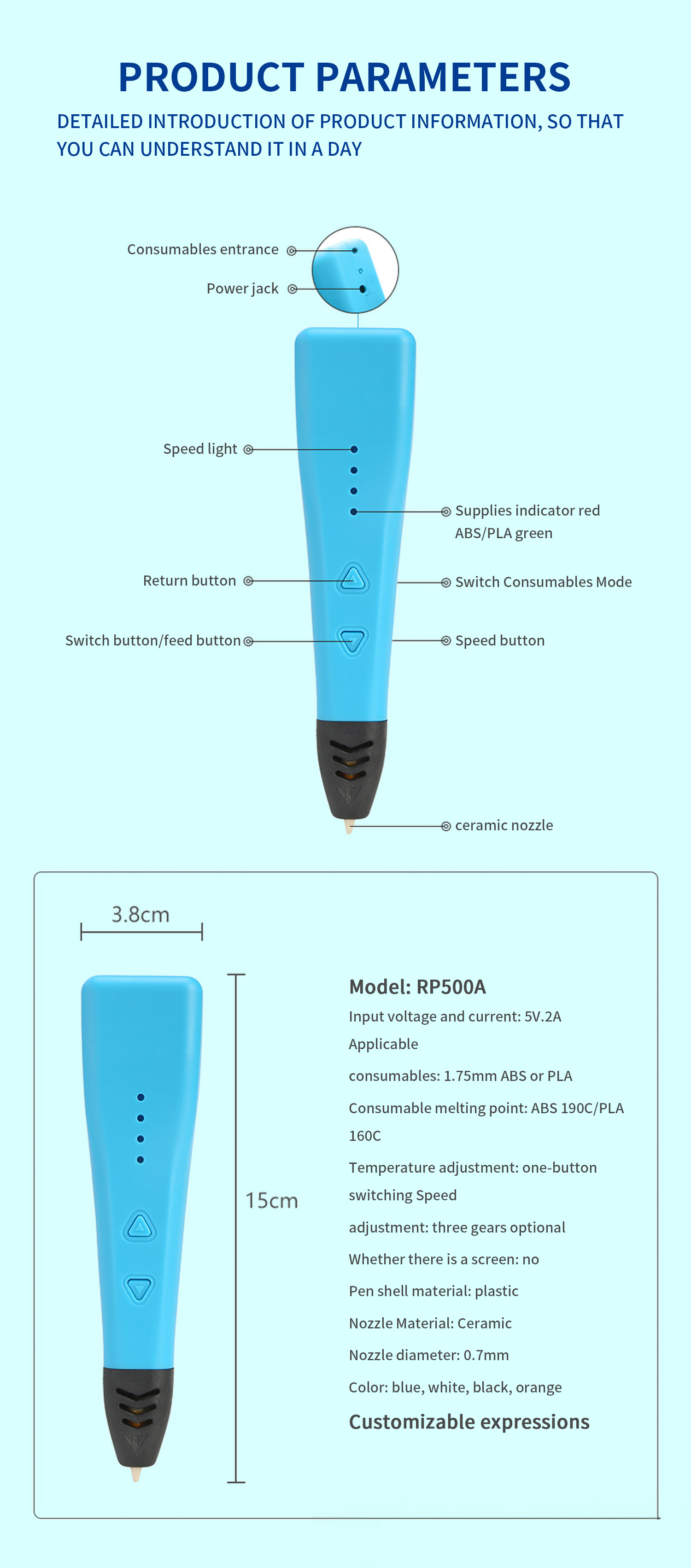 Hola, estoy en Argentina y necesito realizar la compra de este base. Queria que por favor me.indoquen valores etc
Hola, que tal? Tengo una impresora 3d mido. En una impresión, el exrutor quemo la base flexible imantada al comienzo de la impresión. La misma quedo ahora con un desperfecto en el medio producto de este error (aun no se que sucedio). Neecsoto por favor contactarme con uds para saber qie puede haber pasado y poder tambien reponer la base flexible, ya que me urge seguir realizando impresiones. Trabajo en un colegio y debemos terminar de hacer las impresiones Aguardo su contacto, Muchas gracias.
Hola Jazmin, sentimos mucho las molestias ocasionadas. Nuestro equipo técnico ha estado analizando el problema y nos pondremos en contacto contigo lo antes posible.
I cannot get the cube3d printer to do anything at all. The app says it's online, but it won't do anything. Won't preheat, says temperature is 0°. I tried to do a wifi update but it keeps failing. current wifi version GF1.0.6.5_20211203 won't show mainboard version. Won't move even under manual control through app (which is STUPID WAY TO CONTROL PRINTER BTW, MOST DIFFICULT WAY TO CONTROL PRINTER EVER! STUPID!)
I have a new Cube. After connecting to WiFi, the app says "Heating..." but any button that I click on brings a message that says "Printing." I can't do anything with the machine. Serial number HJNLM0004C75250A53C3
Hello, Thanks for your inquiry regarding our 3D printers. Goofoo is a leading 3D printer manufacturer, specializing in delivering high-quality and reliable machines for various industries. We will come back to you asap with details.

Address: No.88-3, North Tongji Road, Xike County, Tong'an District, Xiamen, Fujian China