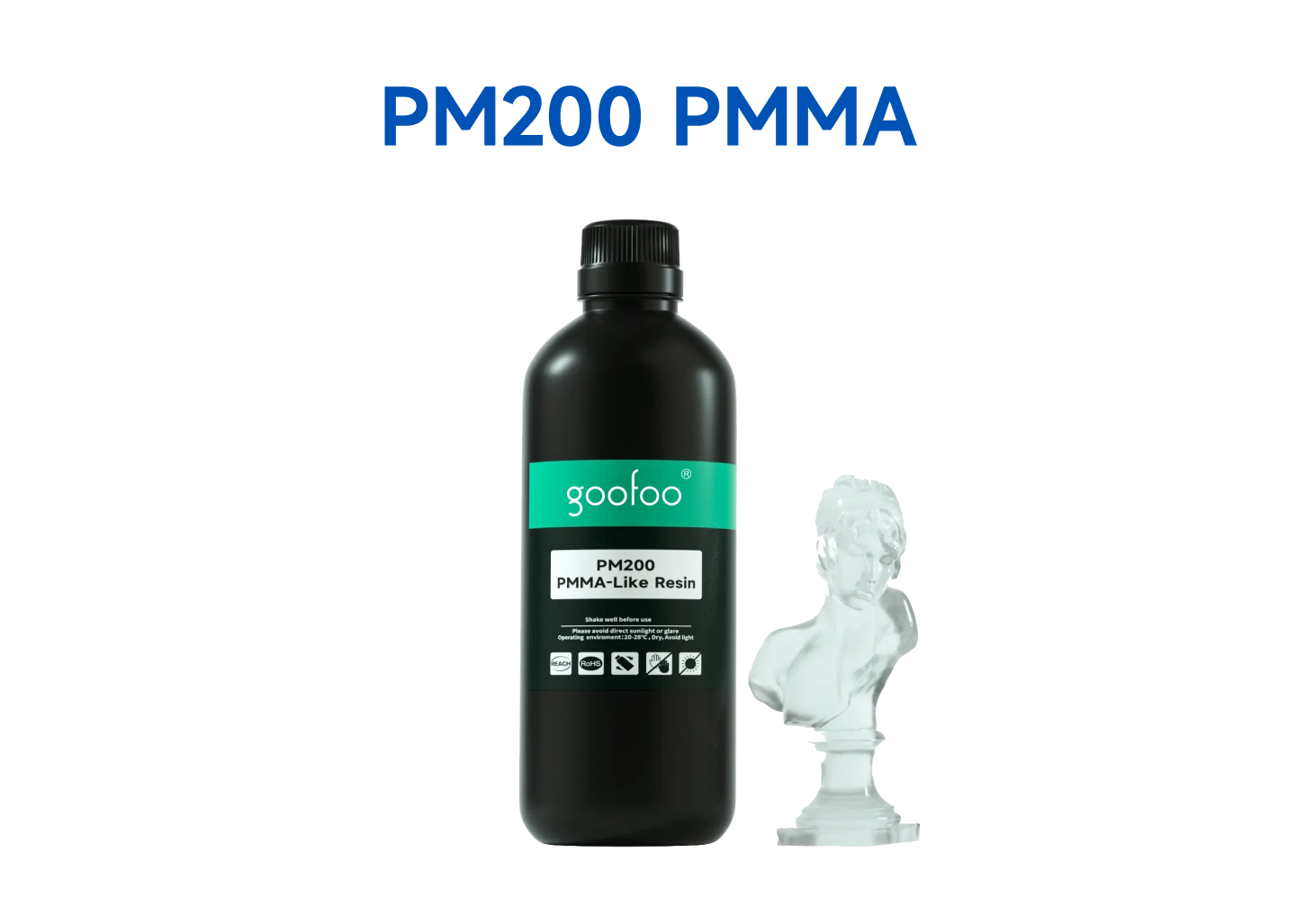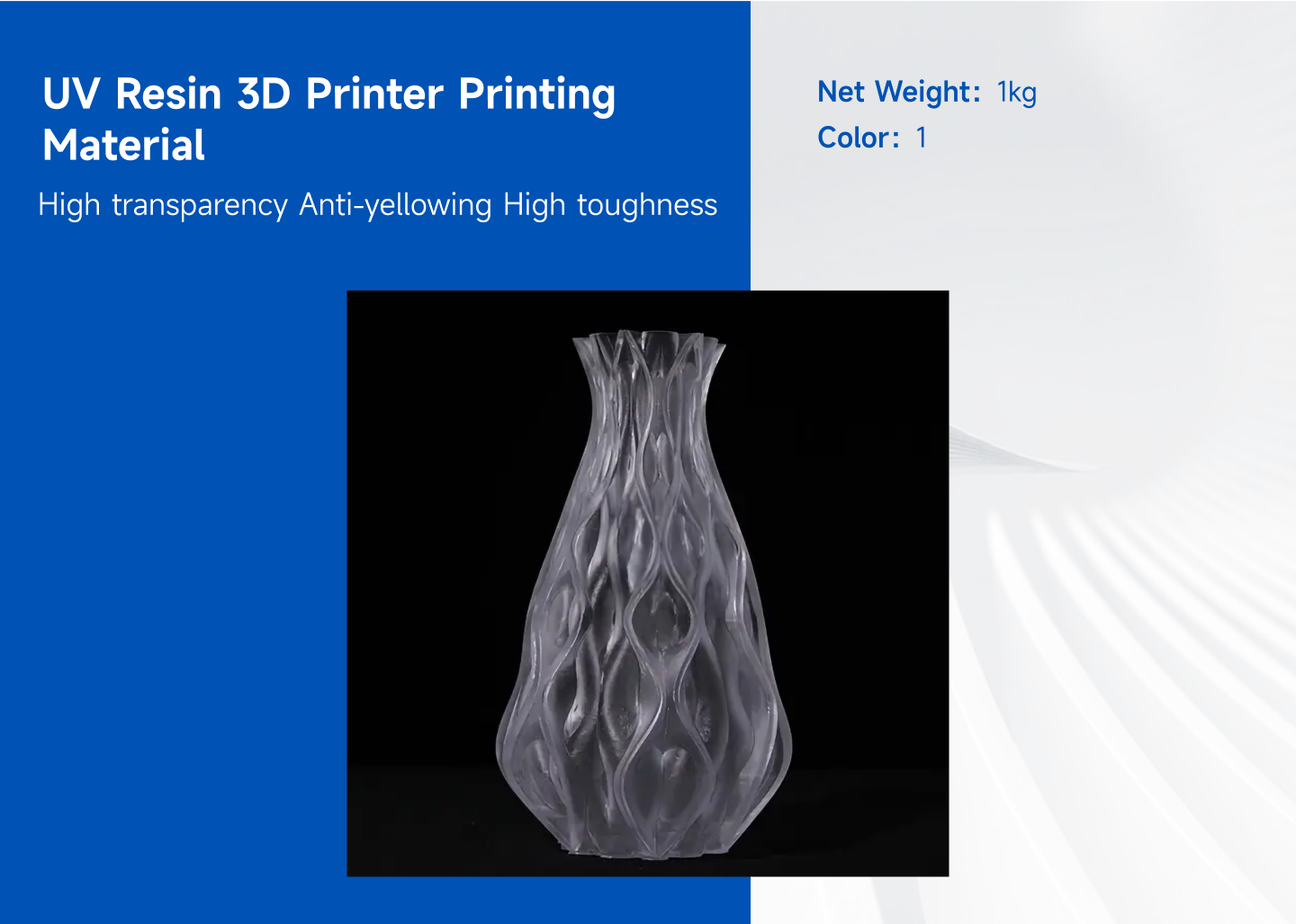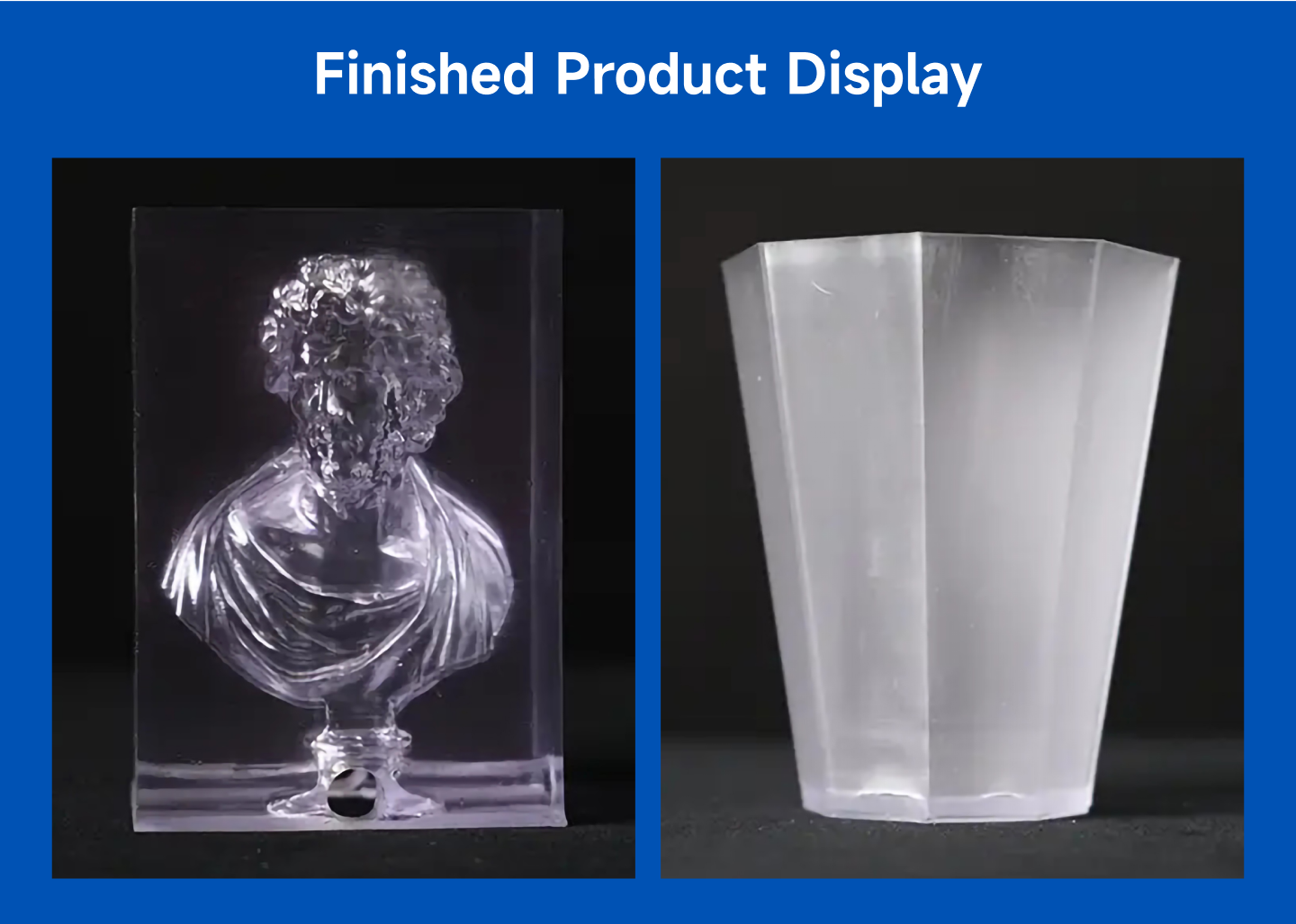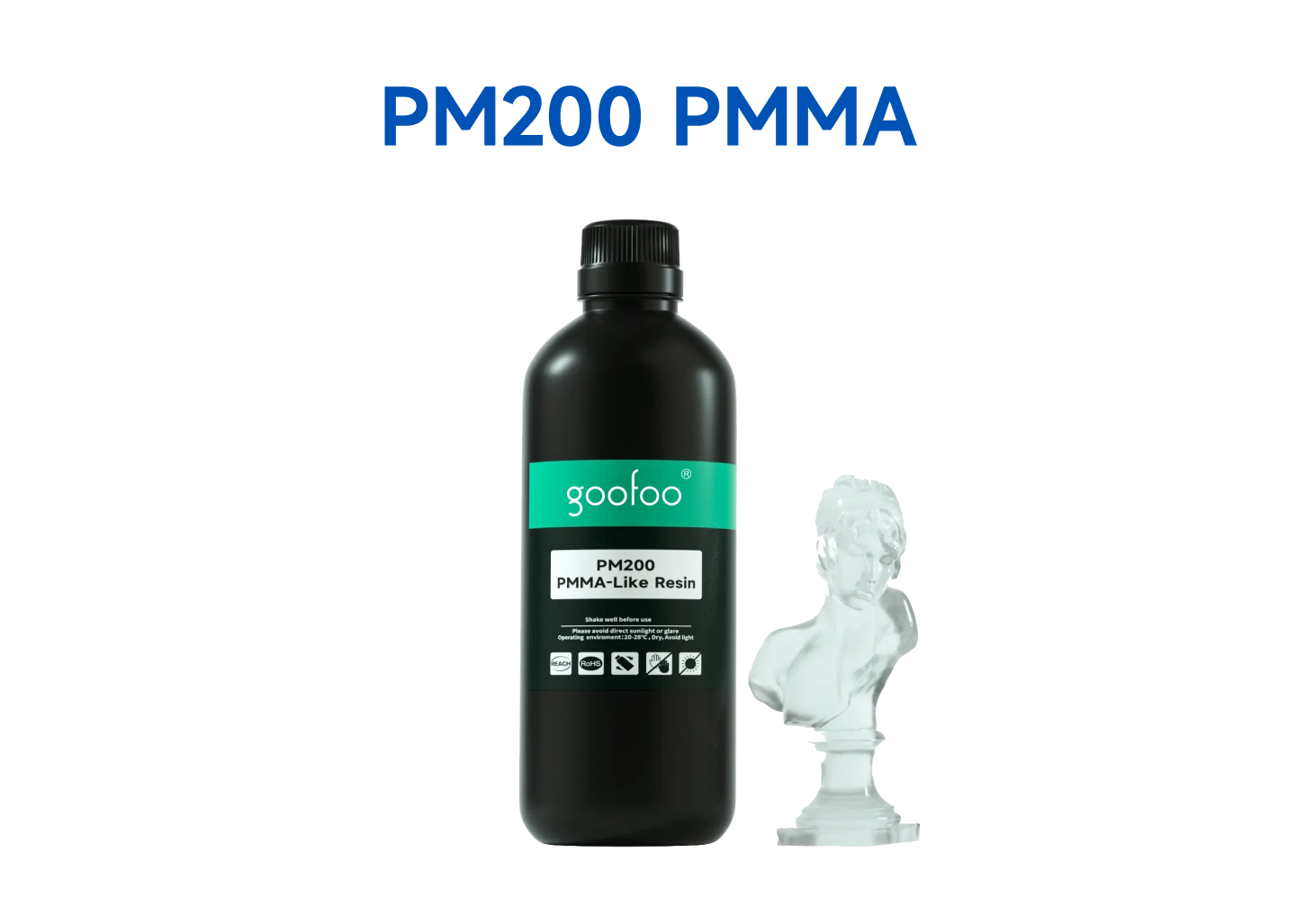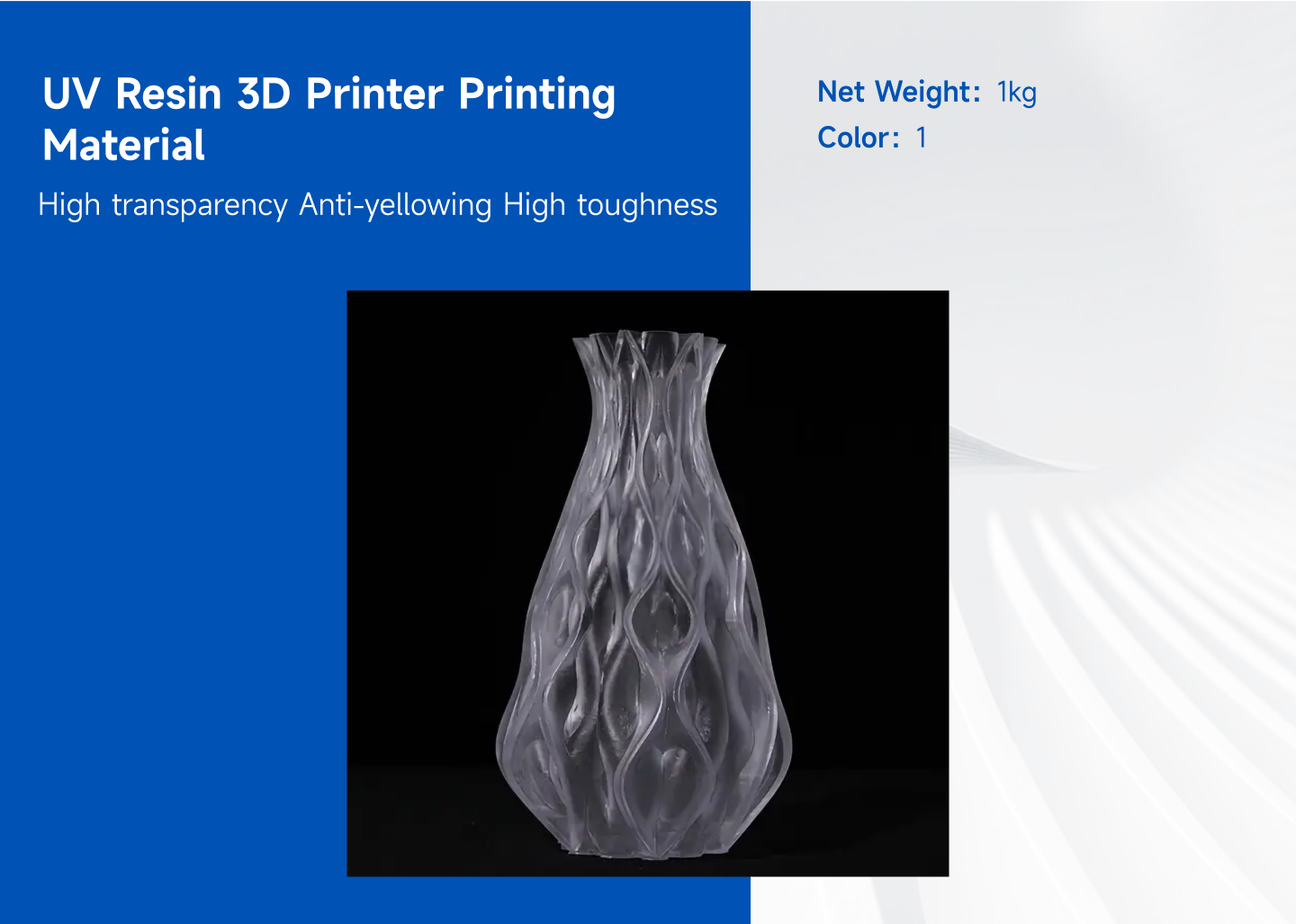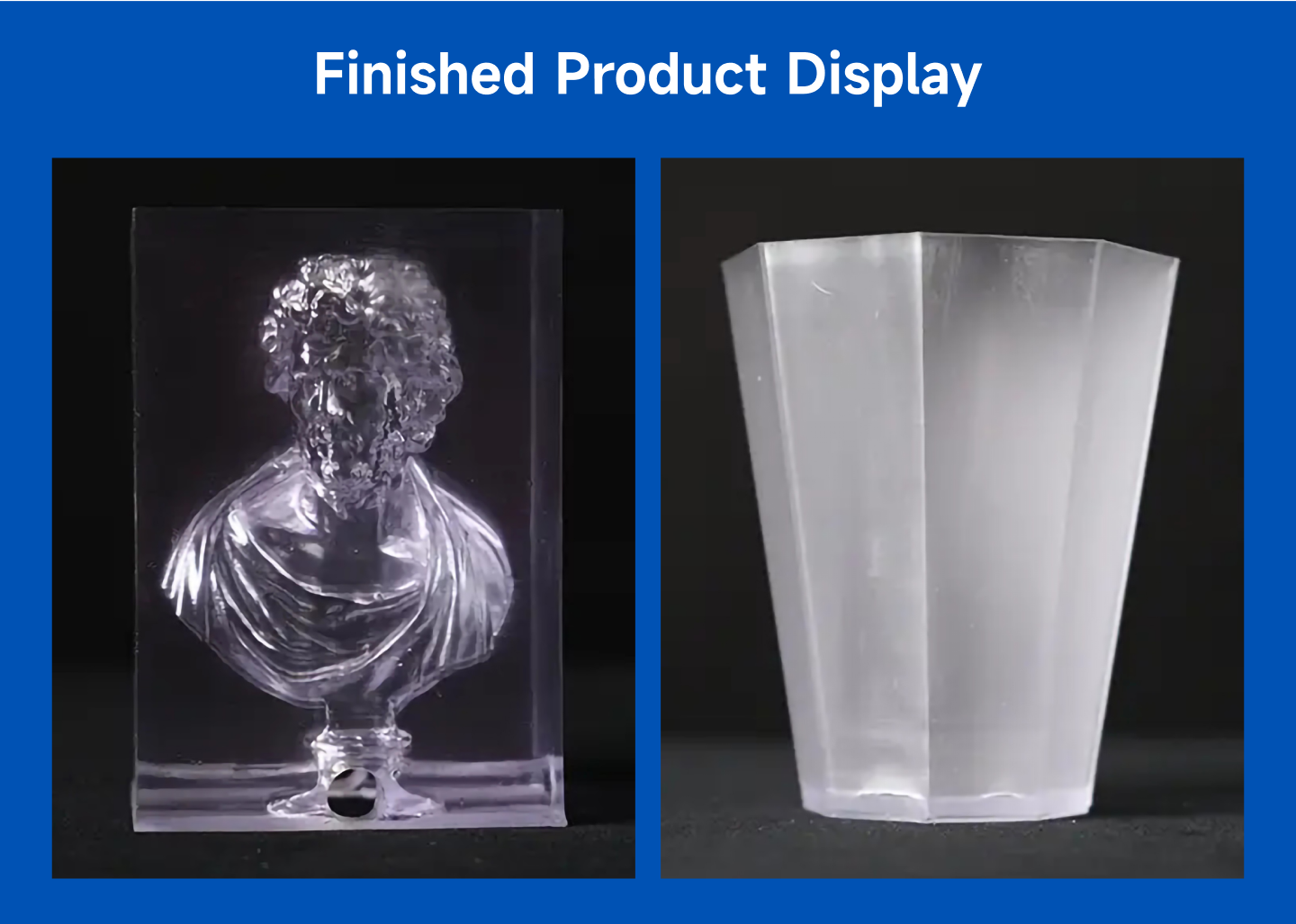 PM200-PMMA-Like-Resin
| | |
| --- | --- |
| 3D PRINTING PHOTOPOLYMER RESIN | PM200 PMMA Like |
| Viscosity(mPa·s) | 200-600 |
| Density(g/cm3) | 1.05-1.15 |
| Tensile Strength(MPa) | 40-50 |
| Elongation at Break(%) | 32-40 |
| Flexural Strength(MPa) | 35-56 |
| Impact Strength(J/m) | 30-36 |
| Tearing Strength(GPa) | / |
| Heat Distortion Temp(℃) | / |
| Hardness(Shore D) | 78 |
Contact now
Product Details
---




Product Specifications:
Hardness: 70 D
Viscosity (27°C): 300 mPa.s
Tensile Strength: 58 Mpa
Impact Strength: 15 J/m
Flexural Strength: 30 Mpa
Elongation at Break: 10%
Density: 1.05-1.15
About this item
【PMMA-Like Resin】PMMA-Like Resin has transparent appearance of imitating acrylic and glass, good visual effect. The printed model is more transparent by sanding, polishing, spraying UV high-transmitting oil, achieve ultra transparency and anti-yellowing.
【Ultra Transparency and Anti-yellowing】Solved the problem that ordinary transparent resin turns yellow after printing and irradiating ultraviolet rays. Low viscosity make it easy to separate the cured resin from the uncured one, easy to post-processe.
【High Precision and Low Shrinkage】eSUN PMMA-Like Resin contains methacrylate monomers as to reduce volume shrinkage during the photocuring process, which ensures the high precision of the print model with smooth finish and clear detail.
【Fast Curing and Excellent Fluidity】405nm Rapid Resin was designed to significantly reduce printing time with its excellent fluidity. It has good combination of hardness and toughness, strong adhesion of the model and easy to detach after forming.
【High Compatibility】Compatible with Most of Color Screen and Monochrome Screen 3D Printers, high printing precision, no residual impurities and films. Suitable for engineering models, shell, art, glasses, lighting, hearing aids, machinery and other fields.
I have a new Cube. After connecting to WiFi, the app says "Heating..." but any button that I click on brings a message that says "Printing." I can't do anything with the machine. Serial number HJNLM0004C75250A53C3
Hello, Thanks for your inquiry regarding our 3D printers. Goofoo is a leading 3D printer manufacturer, specializing in delivering high-quality and reliable machines for various industries. We will come back to you asap with details.

Address: No.88-3, North Tongji Road, Xike County, Tong'an District, Xiamen, Fujian China