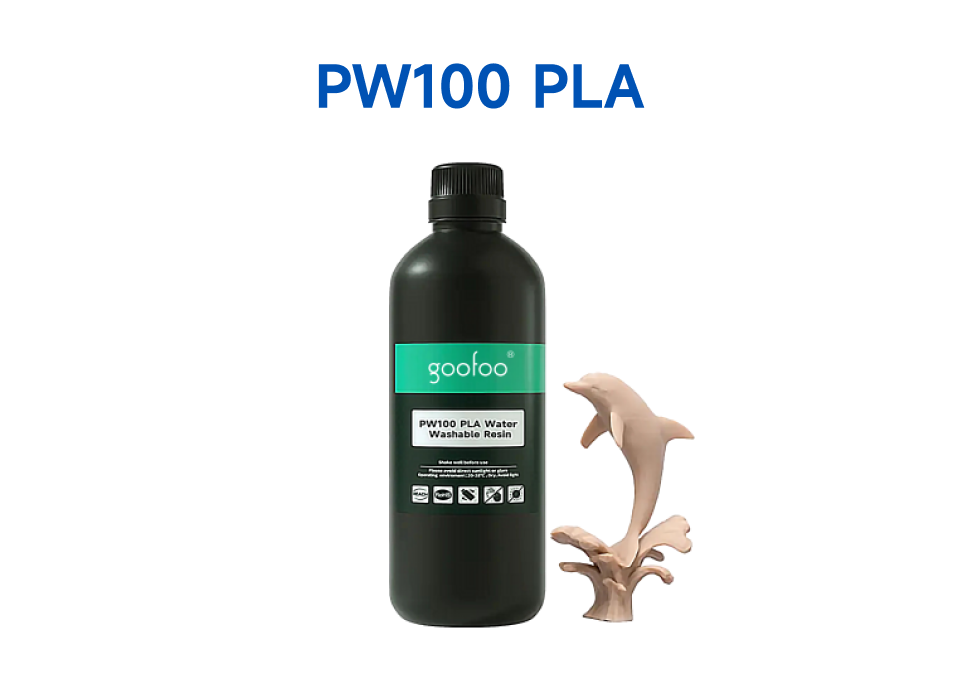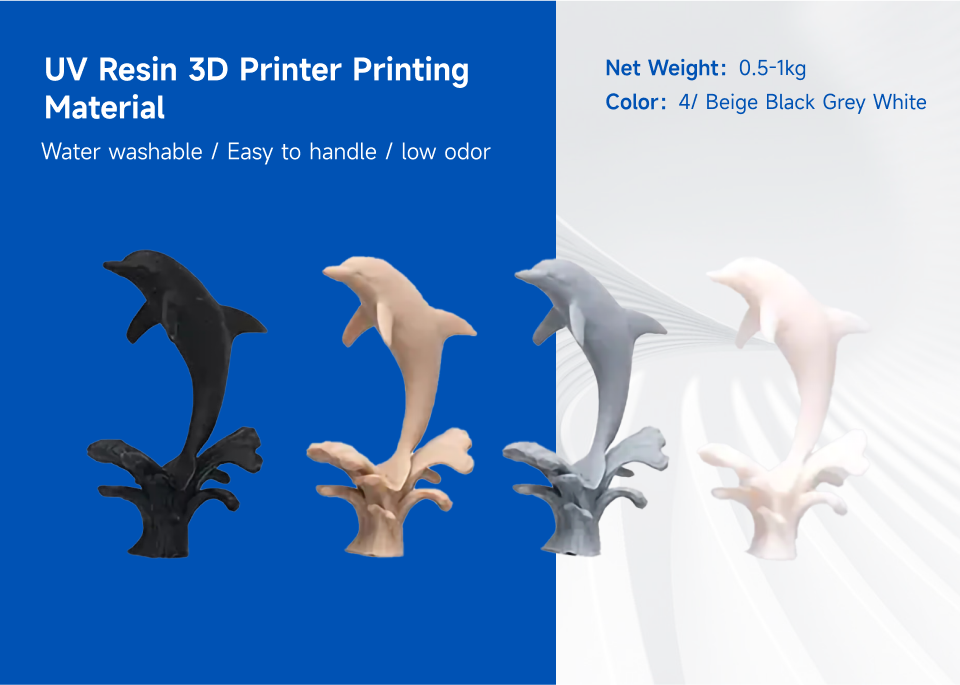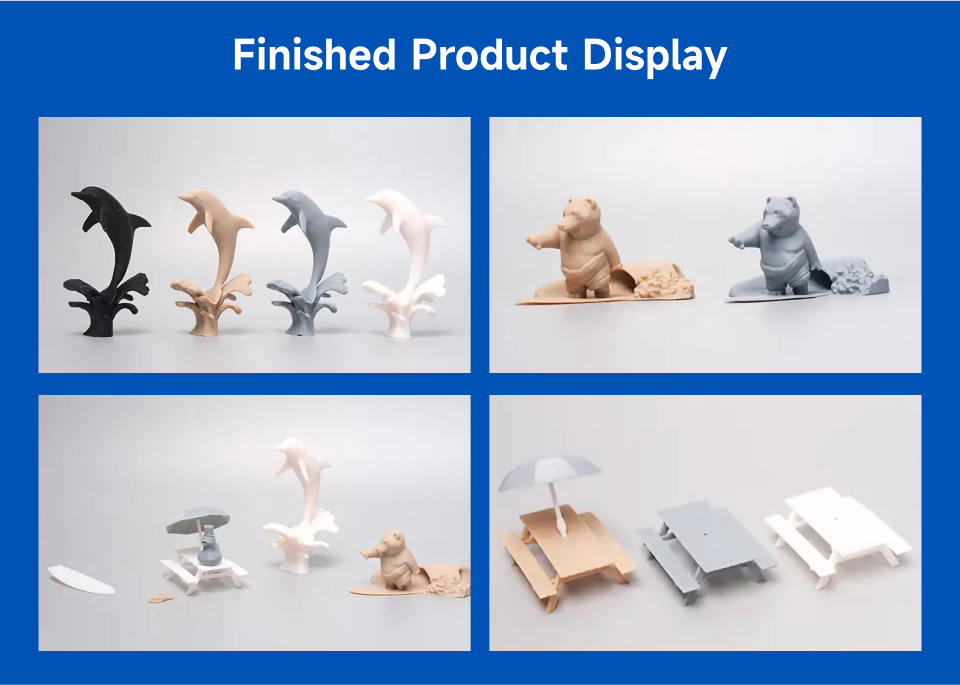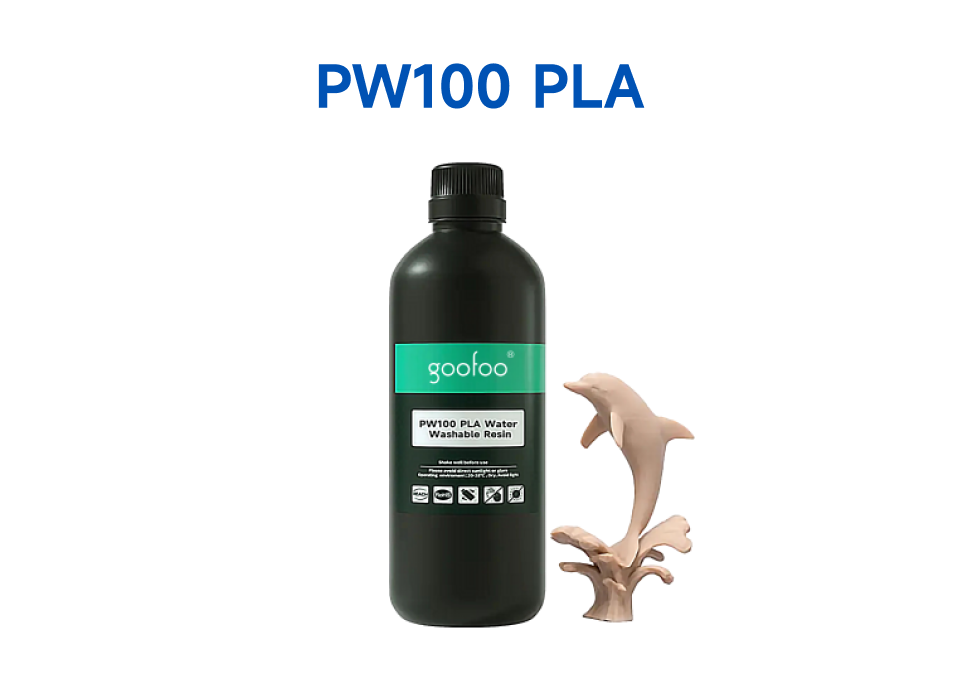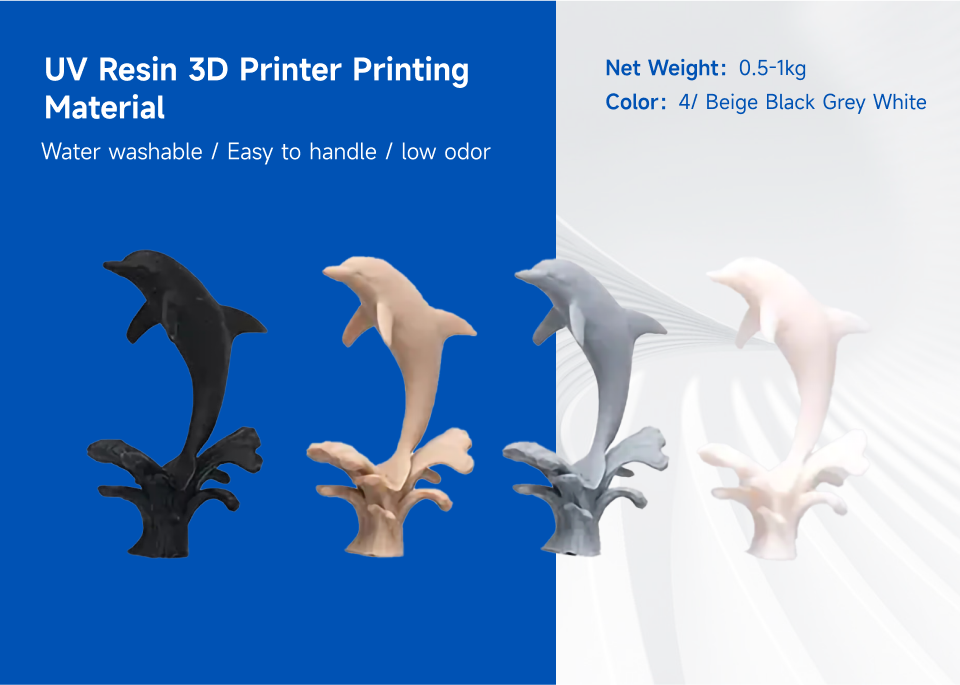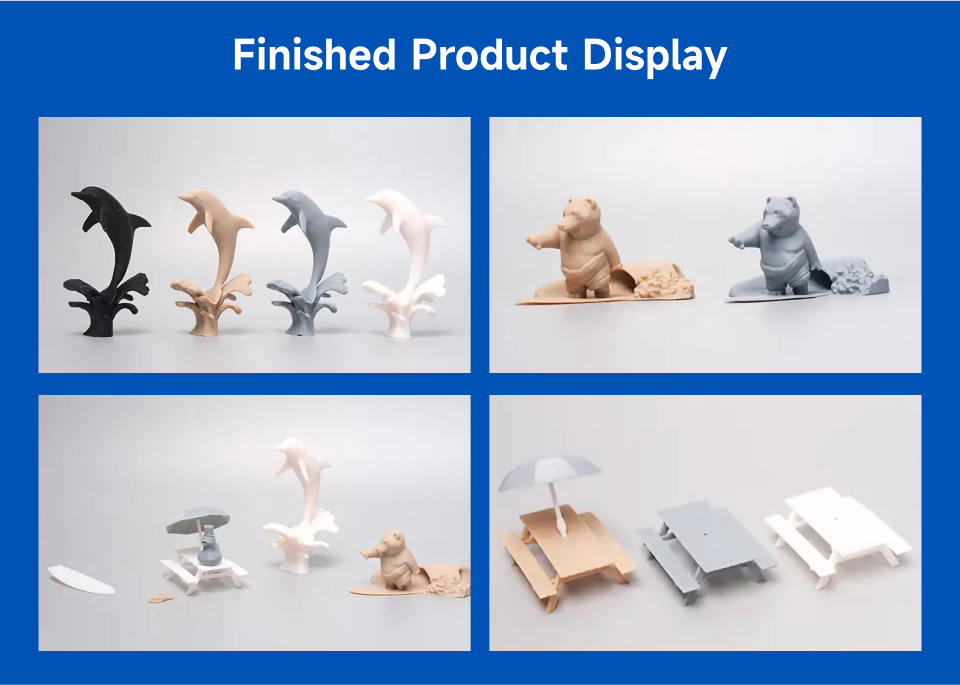 PW100 PLA Water Washable Resin
Sellingpoint
Low odor
Washable
Wide Compatibility
Low Viscosity
High-precision
Balance of strength, toughness and rigidity.
Contact now
Product Details
---



PW100 PLA Water Washable Resin has good toughness, low odor, and a smooth printed surface. It can be washed with water, eliminating alcohol cleaning steps, greatly reducing post-processing time, improving printing efficiency and cost-effective.
Note:
1. Shake well before printing
2. It is not suitable to wash the resin with water for a long time. It can be cleaned for tens of seconds to one minute. After cleaning, it is better to dry it with a hair dryer in time. When storing, it should not be placed in a humid and high temperature environment
3. The waste water after cleaning should not be discharged directly. It is better to put it in a container under the sun so that the dissolved resin can be completely solidified before discharging.
I have a new Cube. After connecting to WiFi, the app says "Heating..." but any button that I click on brings a message that says "Printing." I can't do anything with the machine. Serial number HJNLM0004C75250A53C3
Hello, Thanks for your inquiry regarding our 3D printers. Goofoo is a leading 3D printer manufacturer, specializing in delivering high-quality and reliable machines for various industries. We will come back to you asap with details.

Address: No.88-3, North Tongji Road, Xike County, Tong'an District, Xiamen, Fujian China