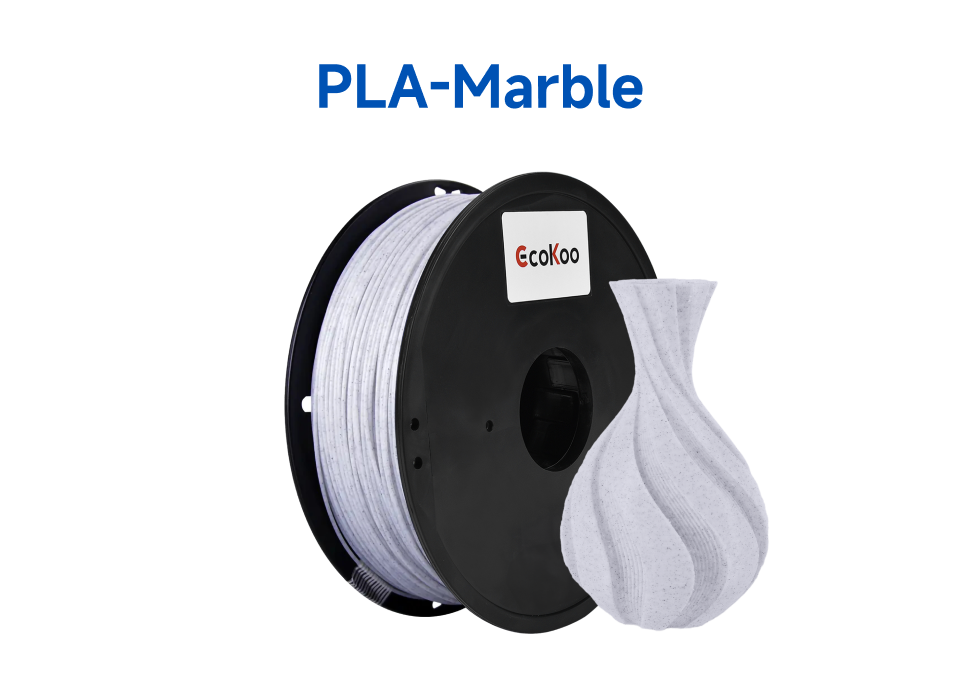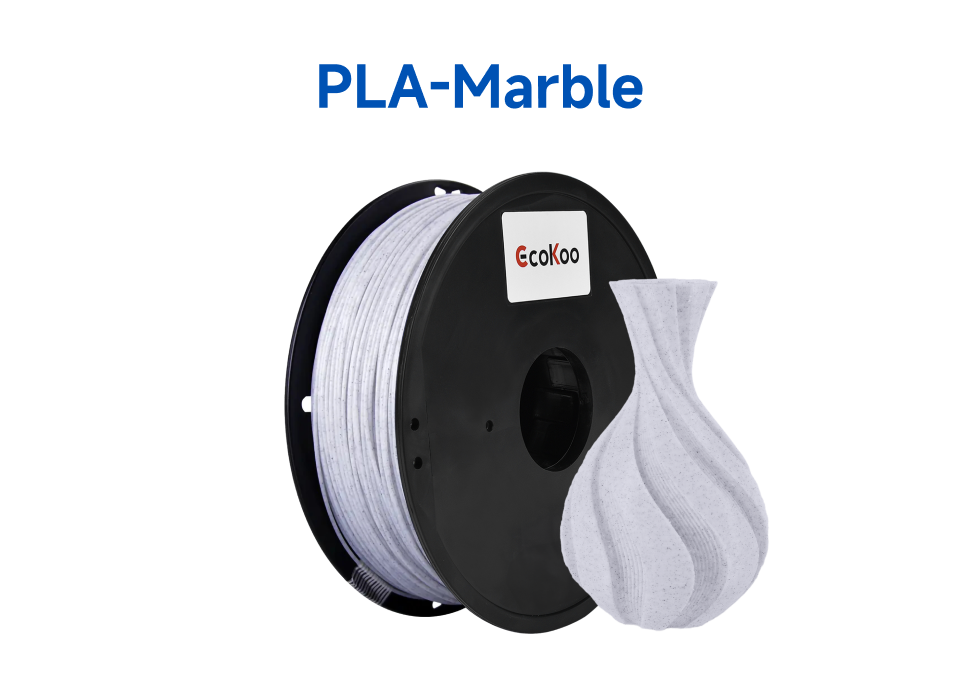 Marble
3D PRINTING FILAMENT

Marble

Density(g/cm3)

1.24

Heat Distortion Temp(℃,0.45MPa)

/

Melt Flow Index(g/10min)

/

Tensile Strength(MPa)

53

Elongation at Break(%)

/

Flexural Strength(MPa)

/

Flexural Modulus(MPa)

/

IZOD Impact Strength(kJ/㎡)

/

Durability

4/10

Printability

9/10

Recommended printing parameters

Extruder Temperature(℃)

190 – 230℃
Recommended temperature:215℃

Bed temperature(℃)

45 – 60°C

Fan Speed

100%

Printing Speed

40 – 100mm/s

Heated Bed

Optional

Recommended Build Surfaces

Masking paper, PVP solid glue, PEI
Contact now
Product Details
---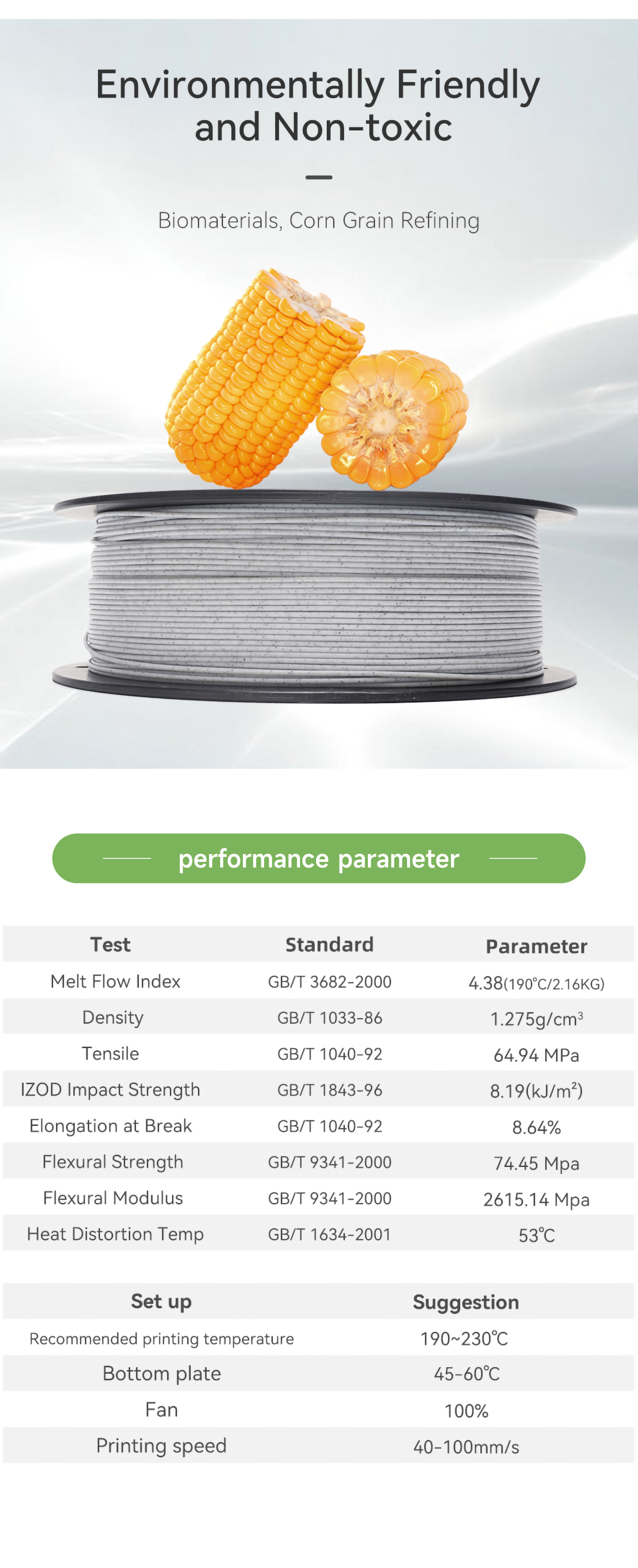 Marble adds a nature realistic marble visualization to the 3D printed project. The subtle marble tones is randomly dispersed throughout the print creating a unique look.
goofoo marble pla filament is perfect for arts & crafts projects, vases and other items.
Description
eMarble is a mixture of PLA and marble elements, which produces natural marble effect.eSUN marble pla filament is made with starch raw materials derived from renewable plant resources, biodegradable and eco-friendly, non-toxic and low odor.
Sellingpoint
Cool like-marble appearance.
Easy to print as PLA.
I have a new Cube. After connecting to WiFi, the app says "Heating..." but any button that I click on brings a message that says "Printing." I can't do anything with the machine. Serial number HJNLM0004C75250A53C3
Hello, Thanks for your inquiry regarding our 3D printers. Goofoo is a leading 3D printer manufacturer, specializing in delivering high-quality and reliable machines for various industries. We will come back to you asap with details.

Address: No.88-3, North Tongji Road, Xike County, Tong'an District, Xiamen, Fujian China