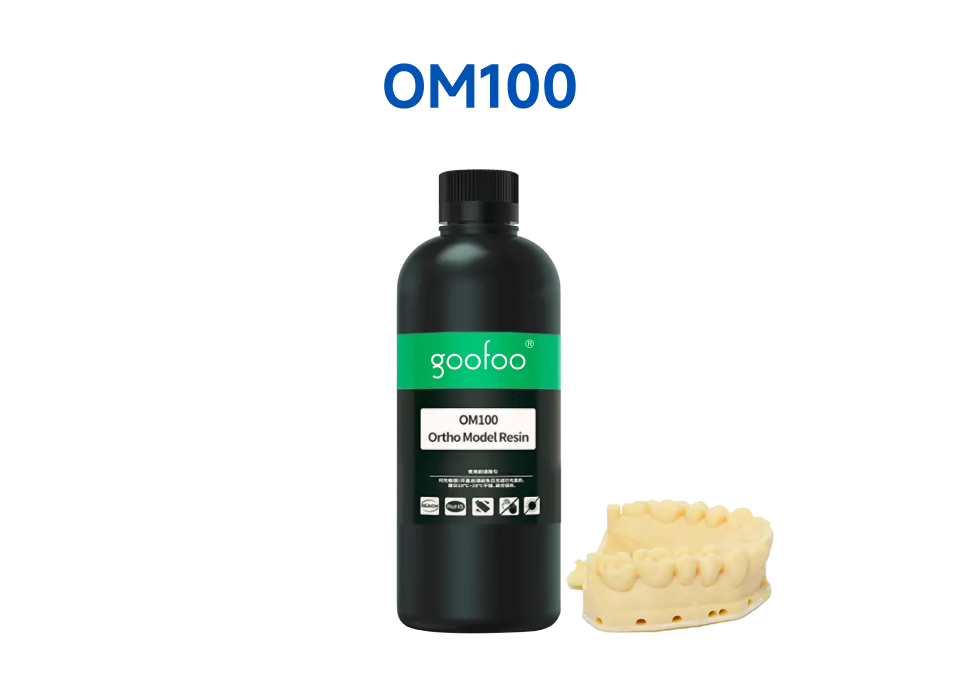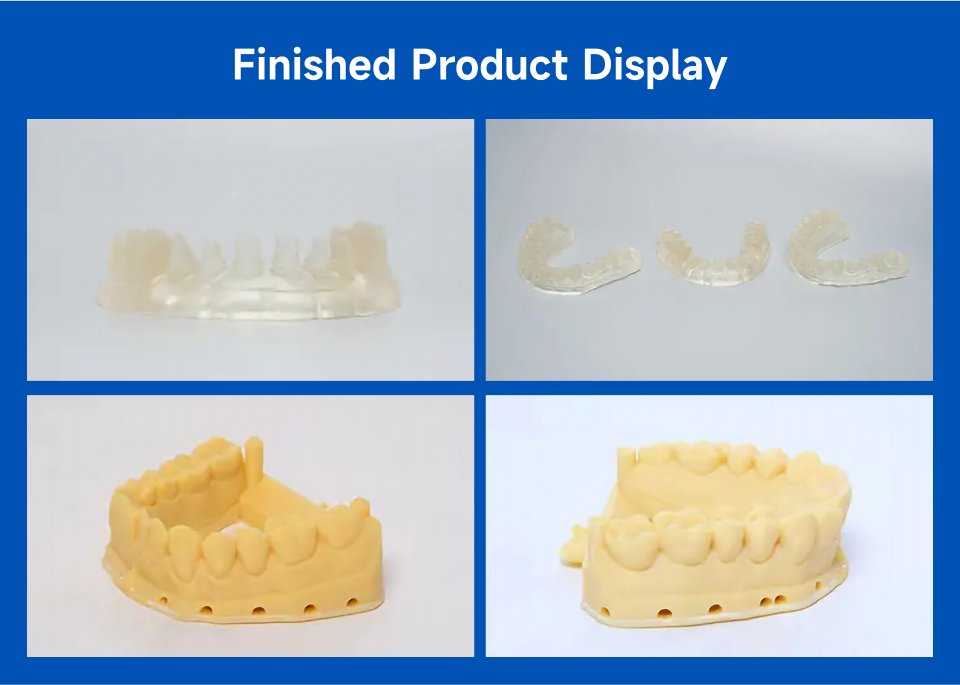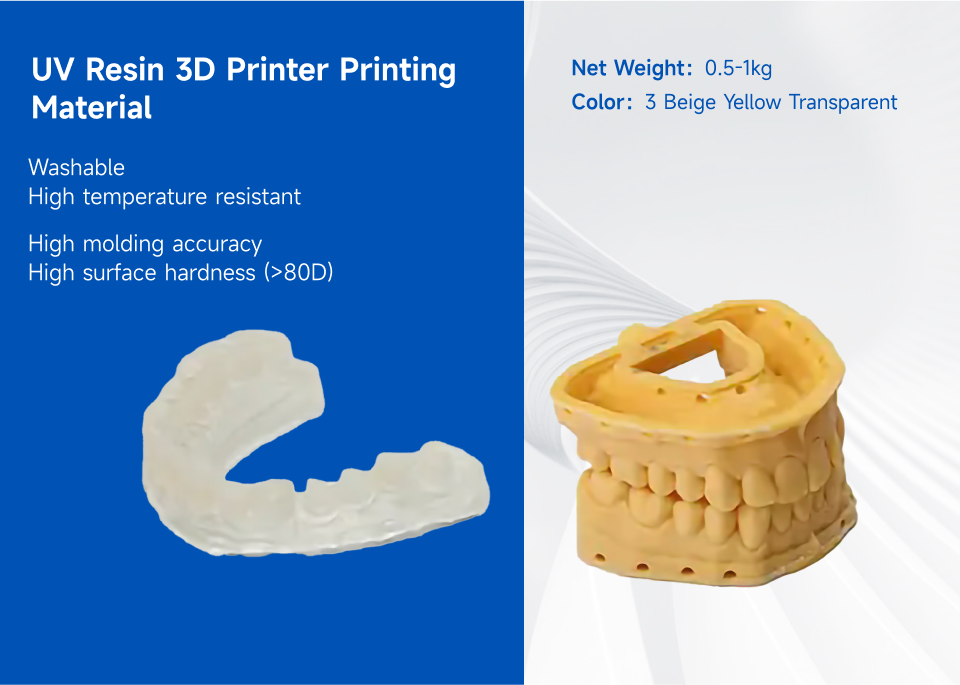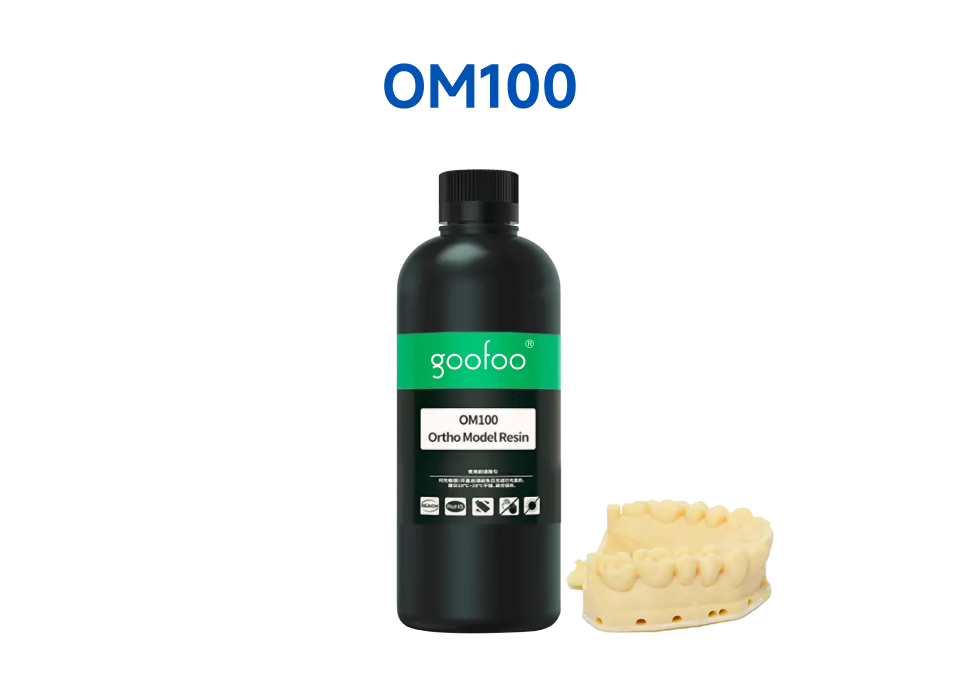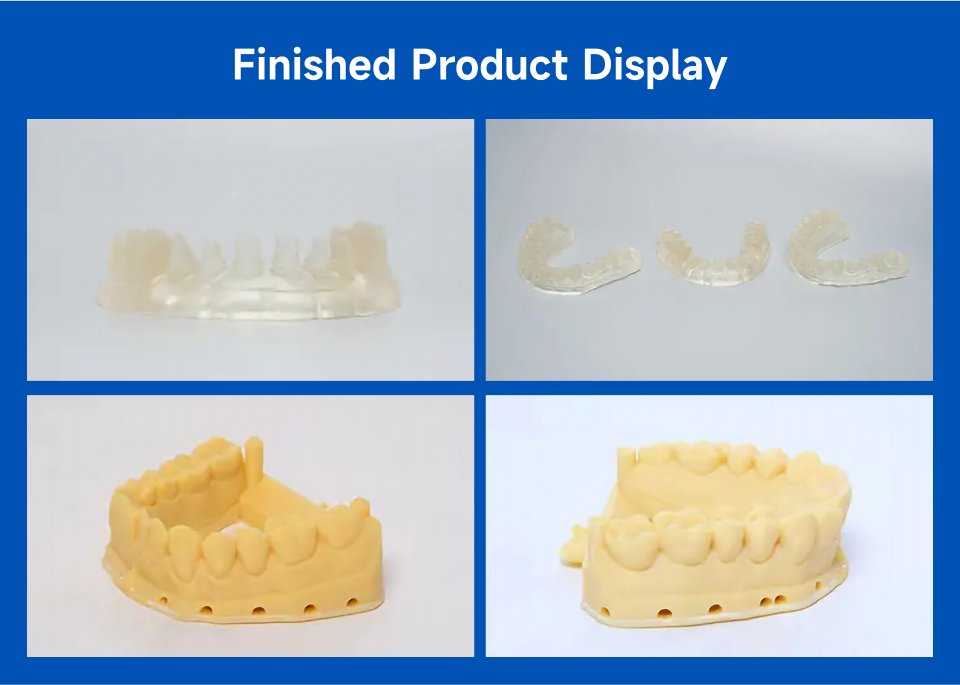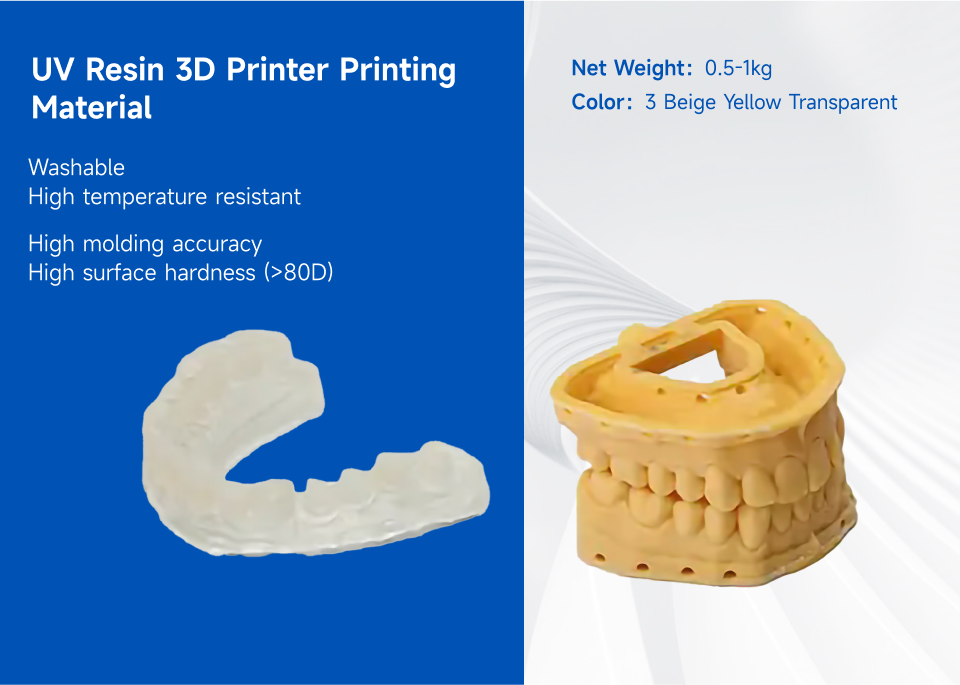 Goofoo LCD UV 3D Printer Resin Ortho Model Resin
Resin model:Dental Mold resin
Volume:1L
Viscosity(25℃, mPa•s):150 - 300
wavelength(nm):355 - 410
Shrinkage of Vol. (%):3.72 - 4.24
Density (g/cm³):1.05 - 1.25
Contact now
Product Details
---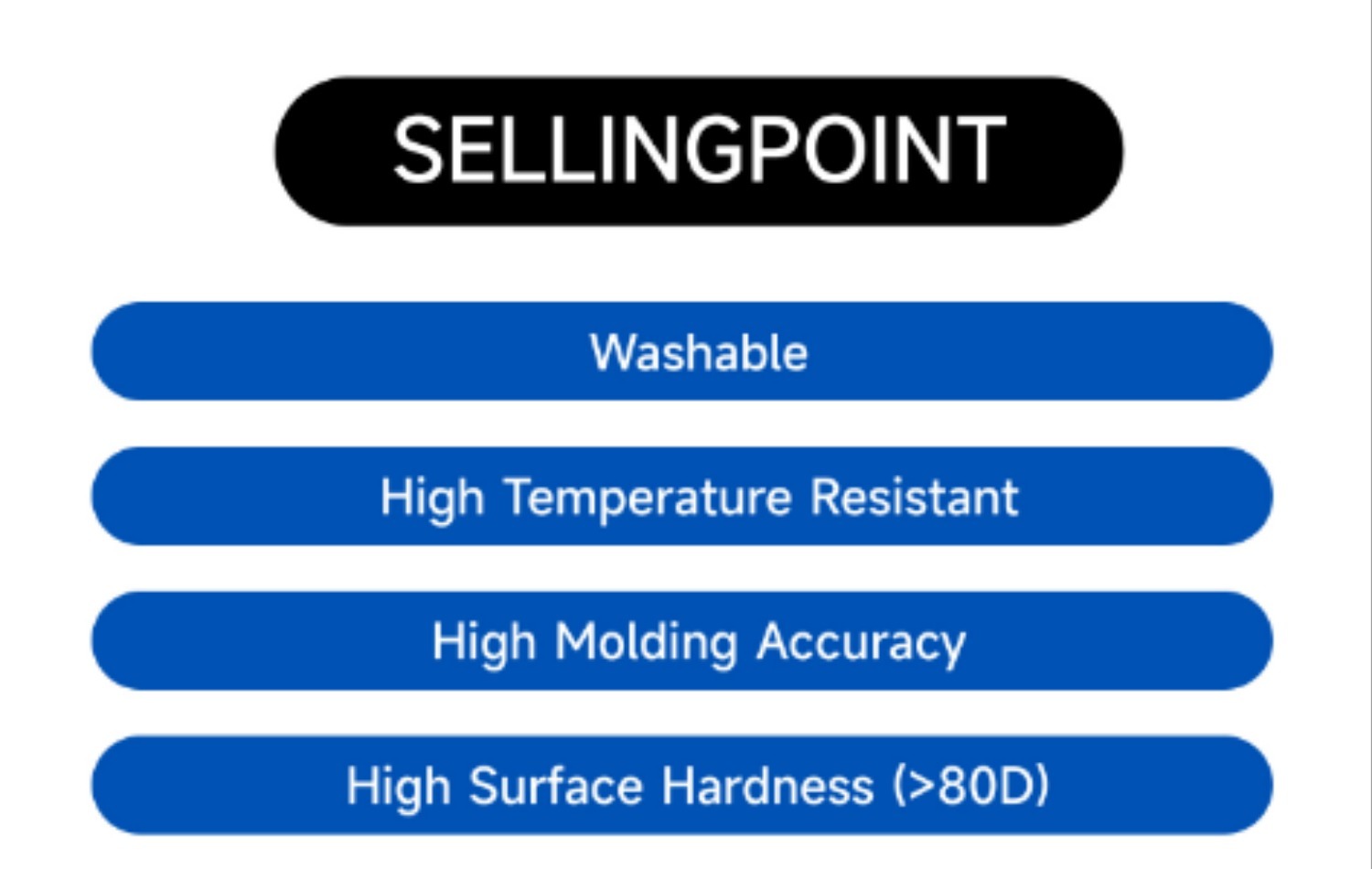 Ortho model resin is special dental resin material.The orthodontic models' surface are smooth, with high detail reproduction and high molding accuracy.
Description
With high-temperature resistance, the model printed by dental resin can withstand the high-pressure impact of the hot press molding instrument, and the deformation volume is small under high-temperature conditions.
With high surface hardness (>83D), ortho model resin is suitable for 3D printing high temperature resistant dental models(such as orthodontic models).
Sellingpoint
Washable
High temperature resistant
High molding accuracy
High surface hardness (>80D)
Mainly used in printing of various dental molds, help designs crowns, braces and orthotics
Key Features
1. Short curing time, no deformation during modeling, smooth surface, high precision
2. Good strength and toughness, Excellent molding and resistance to impact
3. Good resistance to scrathch after curing
Tensile strength (Mpa):42-62
Elongation at break (%):11—20
Flexural strength (Mpa):59-70
Flexural modulus (Mpa):1.88-2.38
Hardness (Shore D) :88D

Address: No.88-3, North Tongji Road, Xike County, Tong'an District, Xiamen, Fujian China