Goofoo TPU 3D Printer Filament 1.75mm 1KG 3D Printing Material
TPU material has good flexibility, high tear resistance and wear resistance and cut resistance, sturdiness and durability;
TPU filament has high hardness and good resilience, can be used for insoles and other applications.
Contact now
Product Details
---
Product Features:
【Flexible TPU】Hardness Shore 95A. Strong Flexibility. High Resilience. High Transparency. Wear Resistance. High Mechanical Strength. Chemical Resistance. Resistant to Oil, Solvent and Scratches. Compatible with Most of FDM 3D Printers.
【Stable Dimensional Tolerance】Minimum tolerance and low warping to ensure consistent feeding and stable prints, no clogging, extremely high successful rate, resulting in printed parts that have an outstanding surface finish and are highly precise.
【Tangle Free & No Plugging】Full 1KG 3D printer filament reel, perfect roundness and very tight diameter tolerance, does not overlap or tangle. Melt well, no cracking, no bubbles. feed smoothly and constantly without clogging the nozzle or extruder.
【Wide Application】Flexible TPU filament allow for repeated movement or impact without wearing or cracking, which prints strong parts that are also flexible. Great for a variety of projects, such as shoe insoles, watch bands, phone cases, drone parts and more
【Vacuumed Sealed Packaging】Net Weight: 1KG. eSUN filament comes in a sealed vacuum bag with a desiccant bag to keep it dry and keep out dust and foreign particles, prevent nozzle jams and yield smooth 3D models.
High impact resistance
Notes
1. It is recommended to dry the printing (55℃/>4H) to achieve the best printing effect. It is recommended to use it with eBOX cartridges when printing.
2. It is recommended to use a short-range two-wheel reduction extruder designed for flexibility, eTPU-95A materials are usually difficult to print on a remote extrusion machine. The remote extruder can try to print at a slower speed at 20mm/s or even slower.
3. The nozzle may have impurities after printing for a long time. It is recommended to use it with the cleaning filament. If necessary, replace the nozzle and throat with a new one.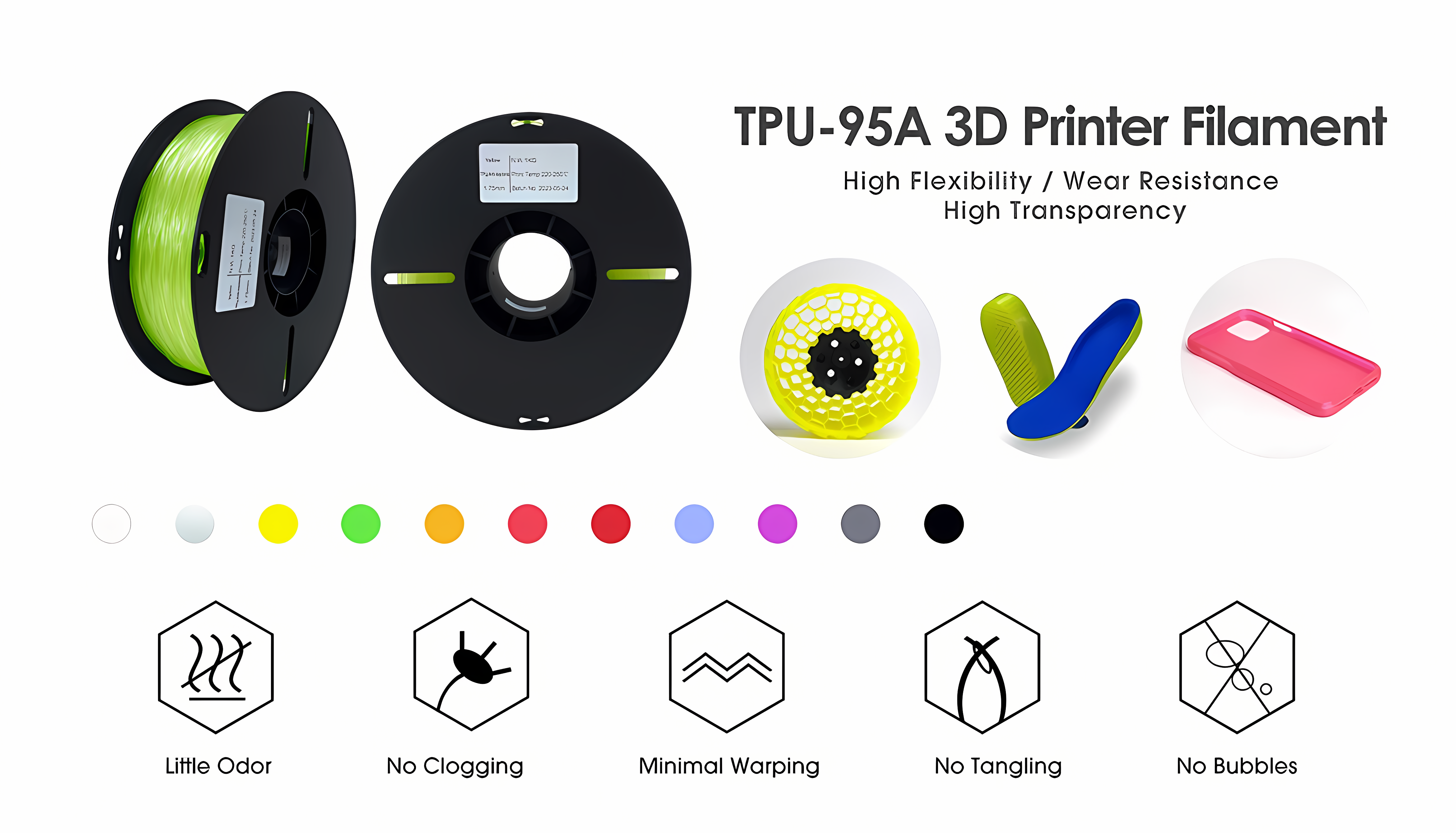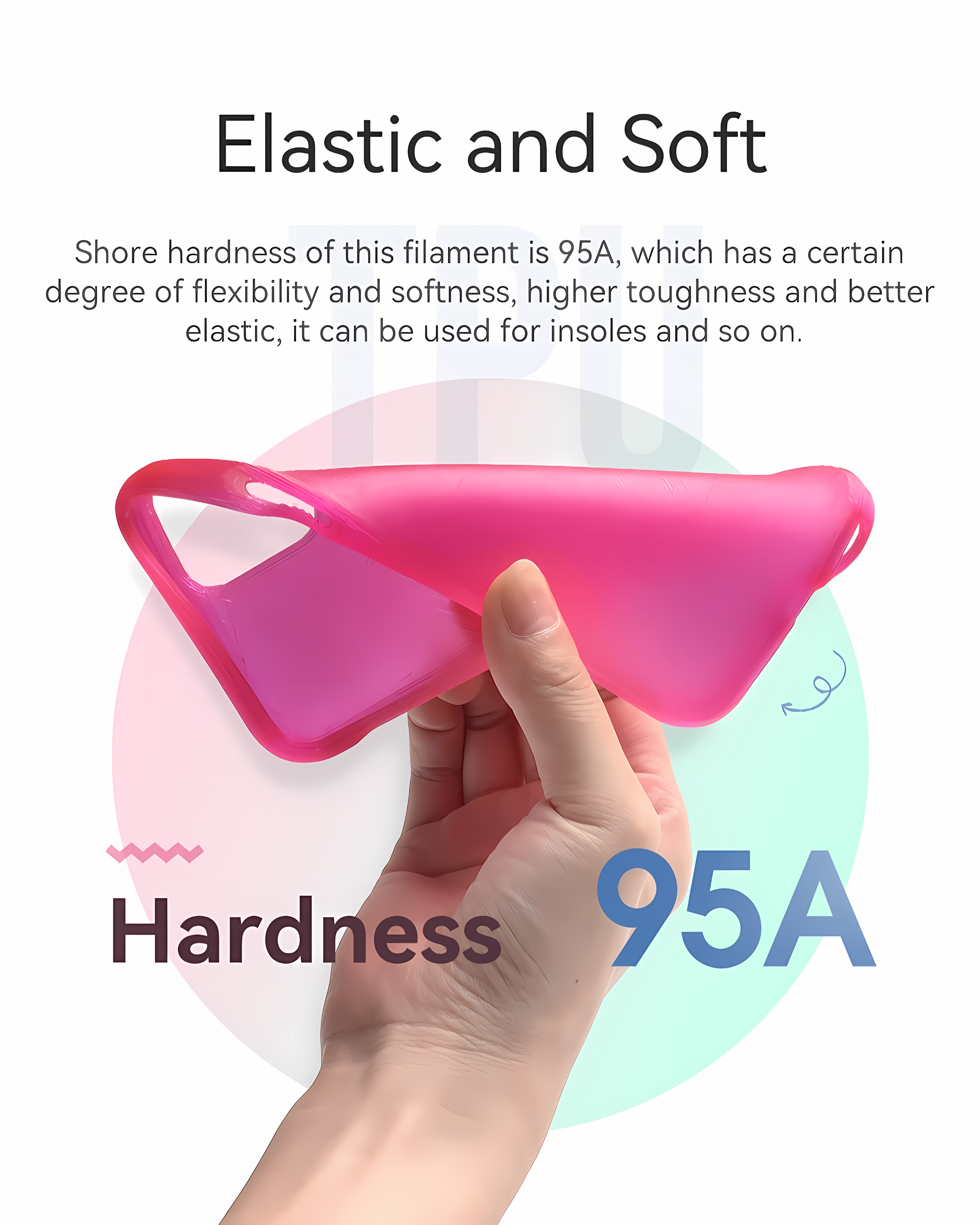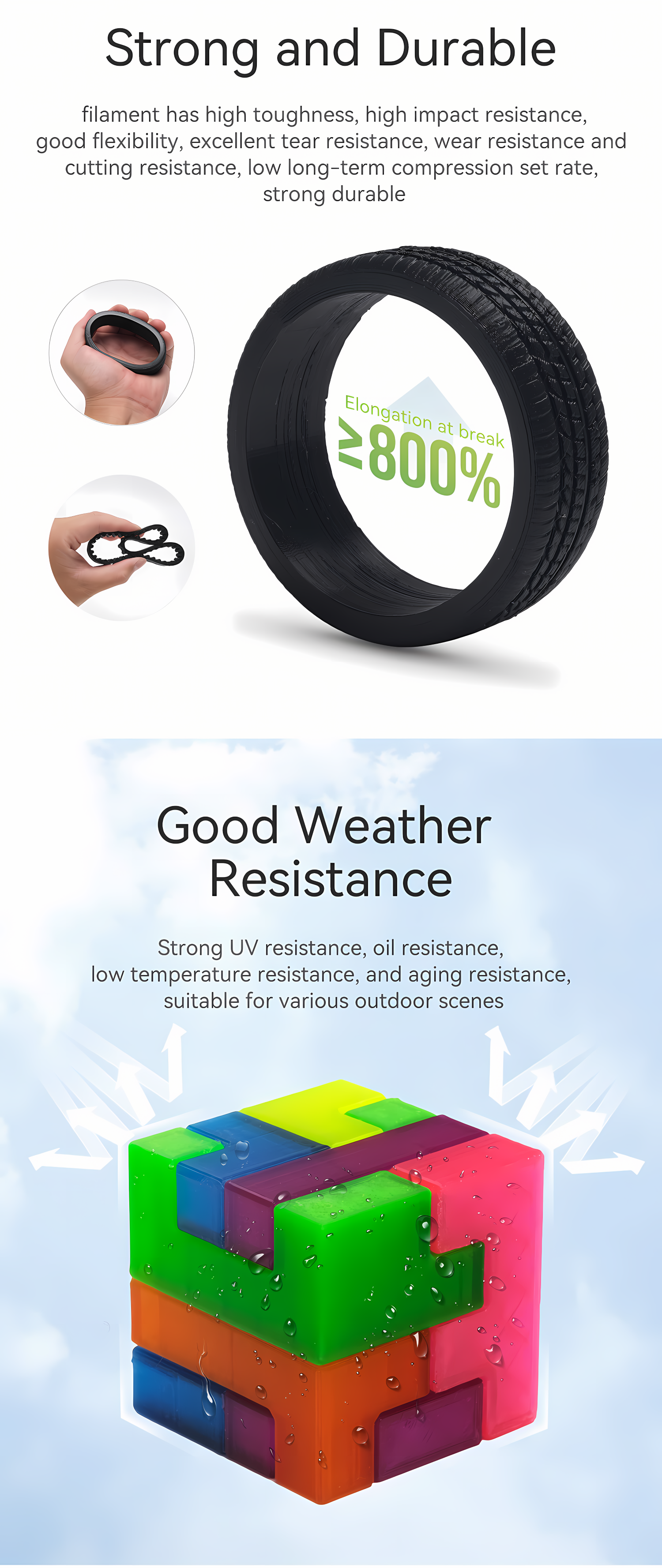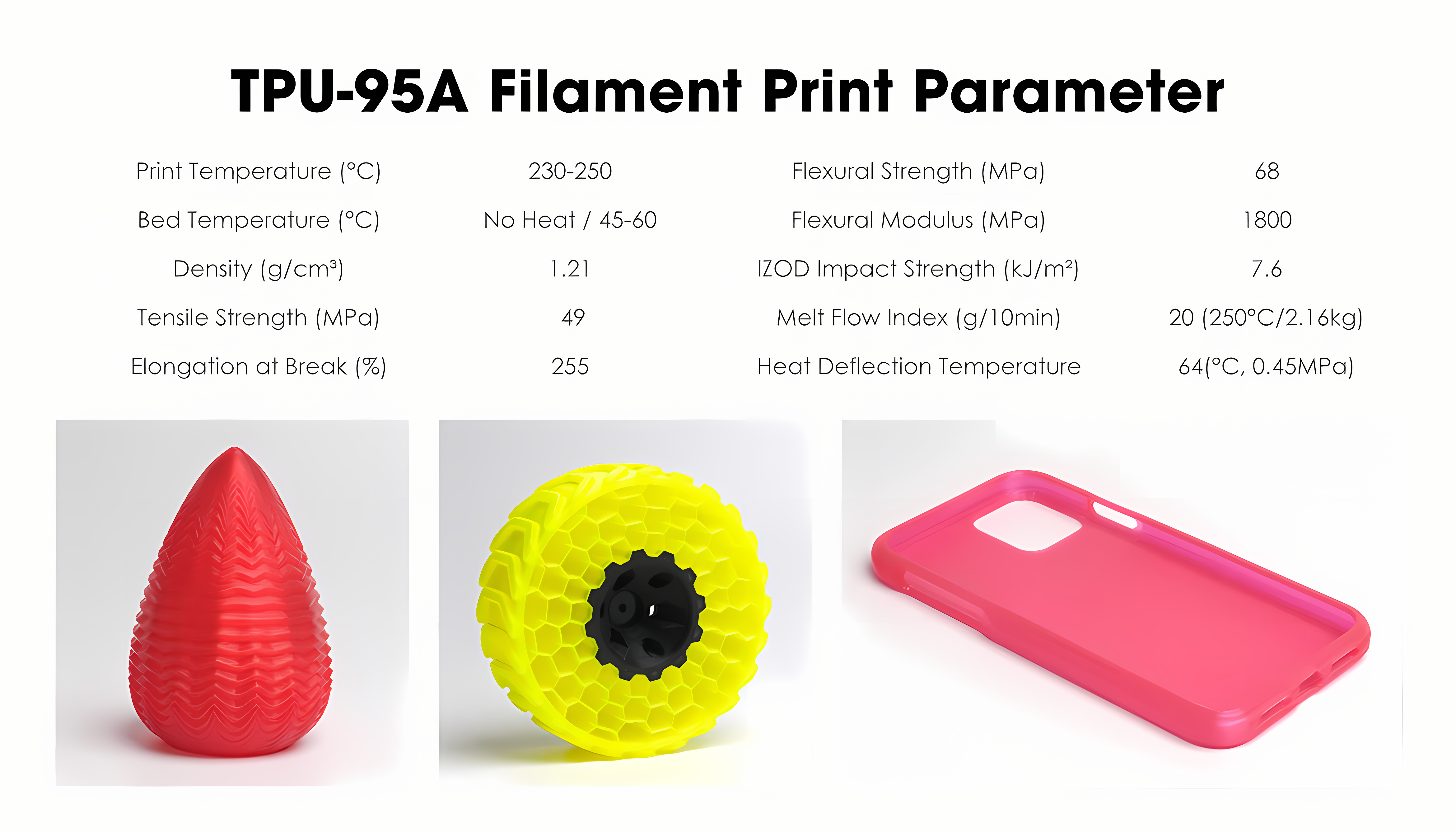 I have a new Cube. After connecting to WiFi, the app says "Heating..." but any button that I click on brings a message that says "Printing." I can't do anything with the machine. Serial number HJNLM0004C75250A53C3
Hello, Thanks for your inquiry regarding our 3D printers. Goofoo is a leading 3D printer manufacturer, specializing in delivering high-quality and reliable machines for various industries. We will come back to you asap with details.

Address: No.88-3, North Tongji Road, Xike County, Tong'an District, Xiamen, Fujian China