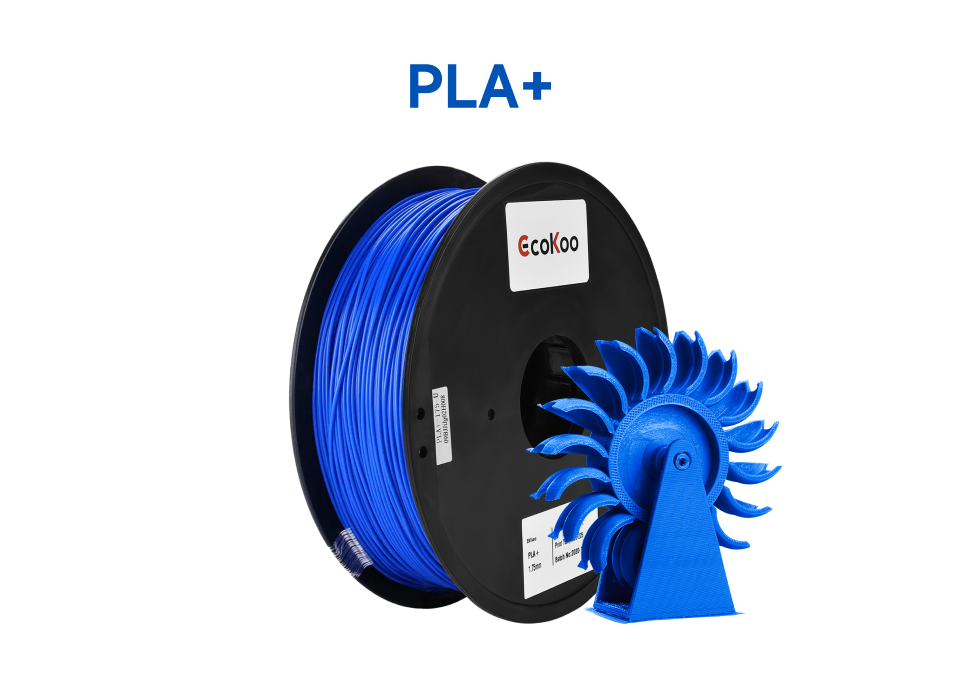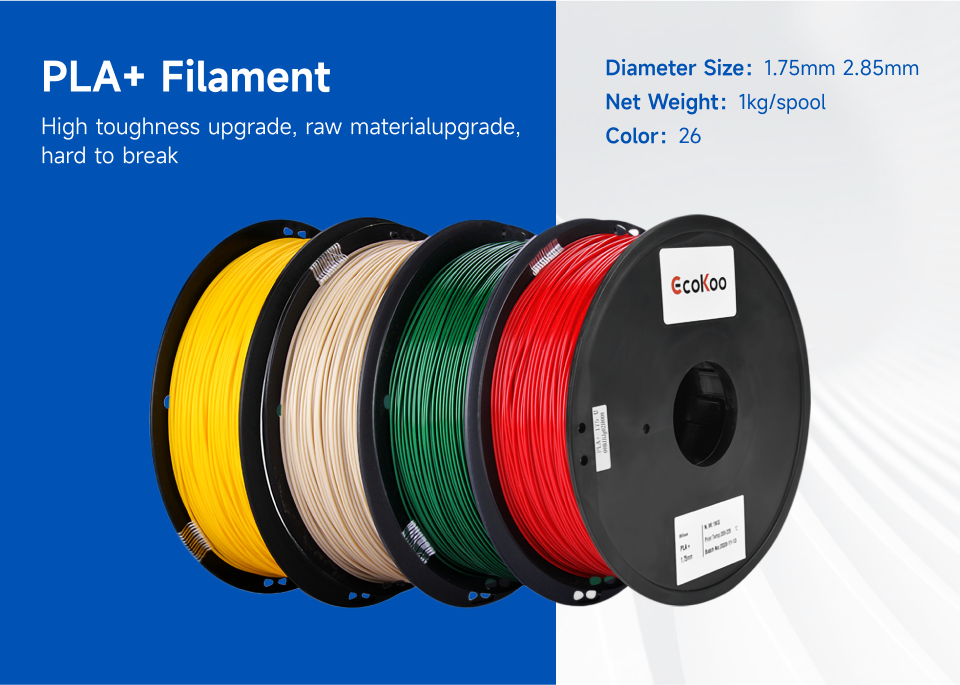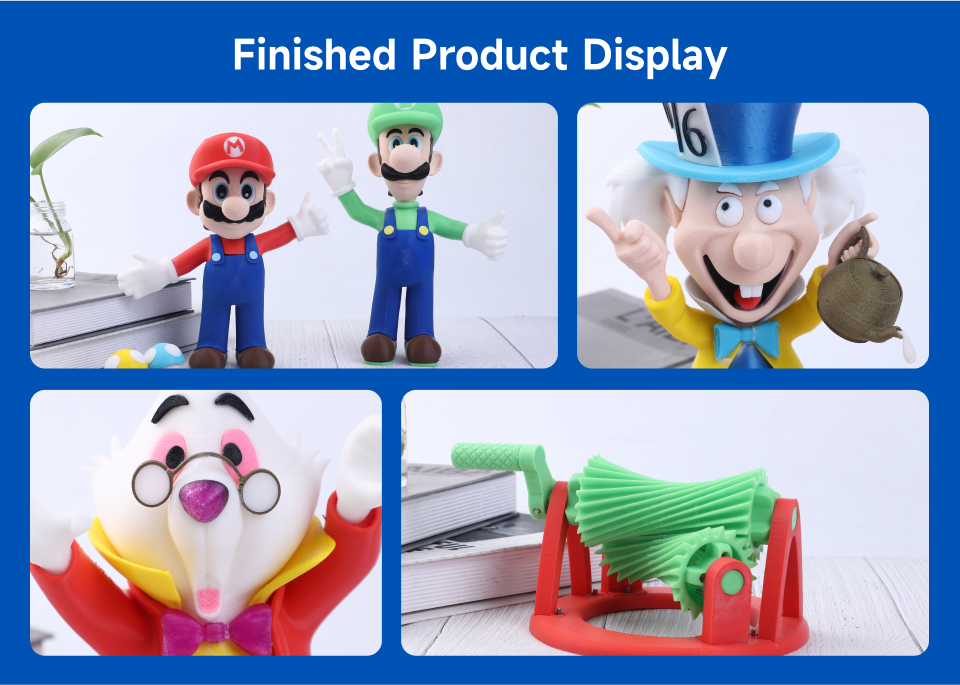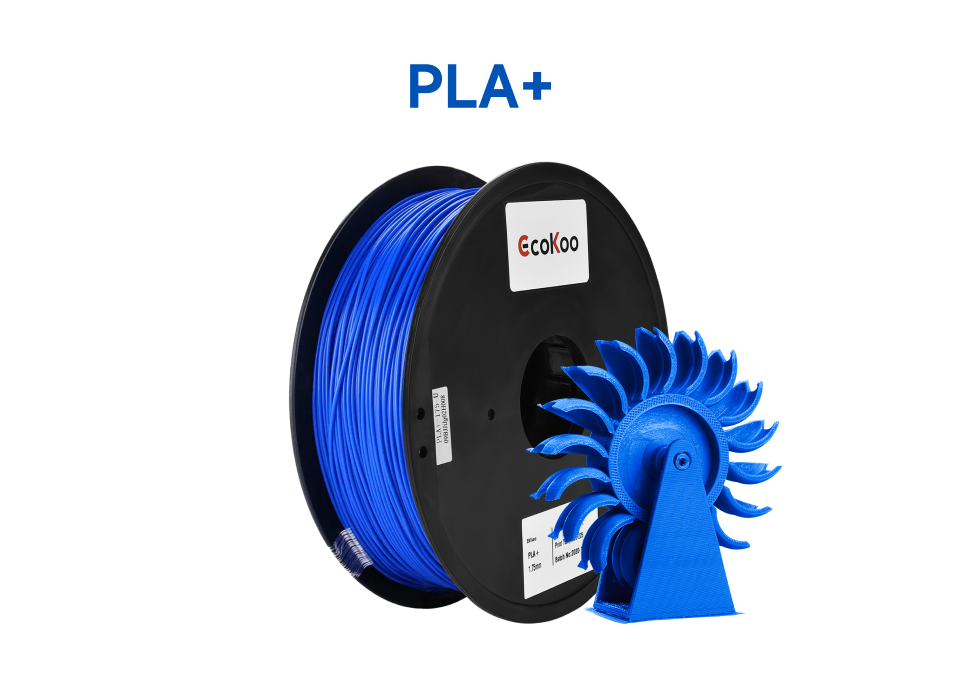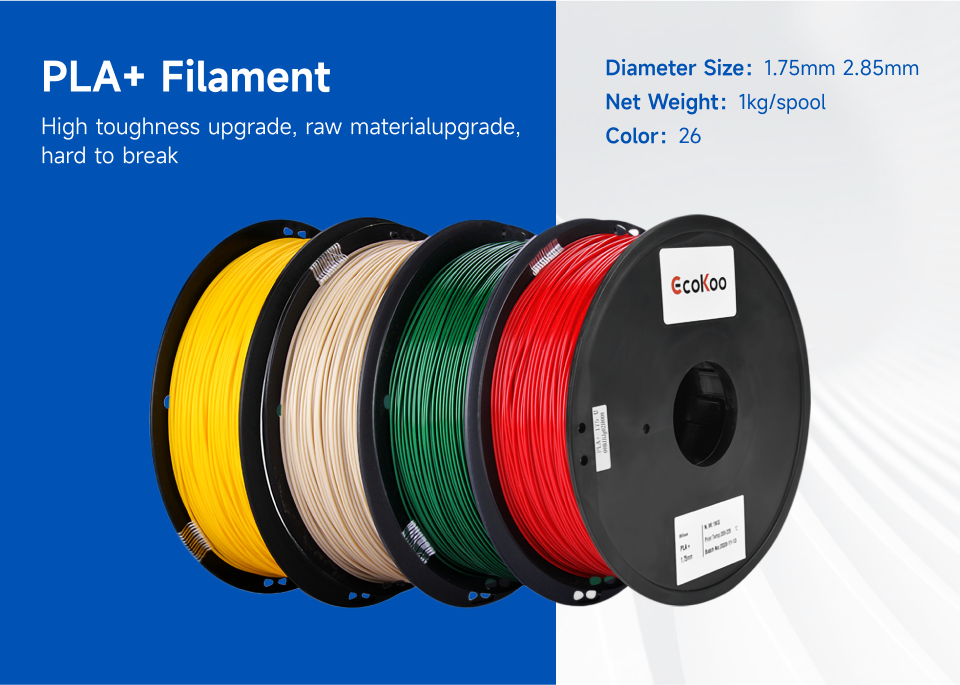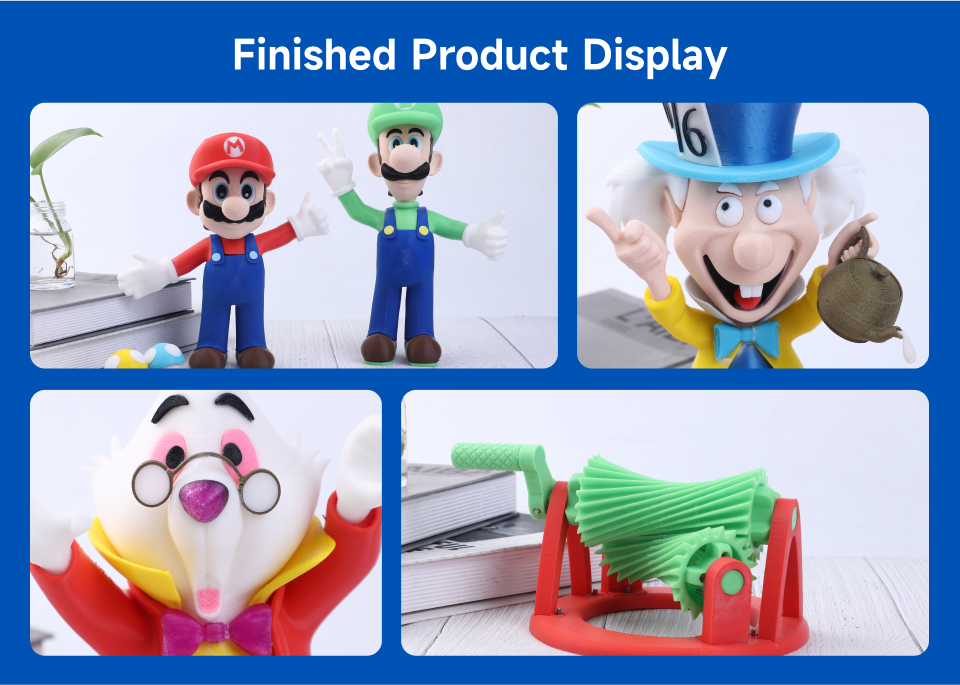 PLA+
| | |
| --- | --- |
| Diameter | 1.75mm |
| Dimensional Accuracy | +/-0.05mm |
| Color | White, Black, Blue etc 23 colors are available |
| Printing Temperature | 180-220℃ |
| Net Weight | 1 kg/spool |
| Packing | Vacuum Sealed+ Sturdy Box |
| Nozzle Diameter | 0.2/0.4/0.6/0.8mm |
Contact now
Product Details
---

PLA+ is an environment-friendly material, which is easy to print and has smooth surface. PLA+ filament has good strength, rigidity, toughness balance, strong impact resistance; So PLA plus is considered suitable for functional parts printing. eSUN PLA+ is approved by FDA, safer to use; PLA pro can be used for modeling, rapid prototyping.
Feature
1. The premium PLA+ filament has the advantages of high purity with low shrinkage and superb layer bonding, meeting your demands for different printing projects. 100% made of environment-friendly natural materials, harmless to users and the environment.
2. Clog-free and bubble-free. Completely dried for 24 hours before packaging and vacuum sealed with desiccants in nylon re-bag, enable much smoother and more stable printing. Since the PLA filament is prone to moisture, please store it into a re-sealable aluminum foil bag after unsealing to maintain excellent printing performance.
3. Less-tangle and wide ompatibility. Full mechanical winding and strict manual examination, which guarantee the PLA silk
filaments tidy and easy to be fed. Works perfectly with most FDM 3d printers on the market.
4.Dimensional accuracy and consistency. Advanced CCD diameter measuring and self-adaptive control system in the manufacturingensure strict tolerances. Diameter 1.75mm, dimensional accuracy + / - 0.05 mm without any exaggeration; 1 kg spool (2.2lbs)
I have a new Cube. After connecting to WiFi, the app says "Heating..." but any button that I click on brings a message that says "Printing." I can't do anything with the machine. Serial number HJNLM0004C75250A53C3
Hello, Thanks for your inquiry regarding our 3D printers. Goofoo is a leading 3D printer manufacturer, specializing in delivering high-quality and reliable machines for various industries. We will come back to you asap with details.

Address: No.88-3, North Tongji Road, Xike County, Tong'an District, Xiamen, Fujian China