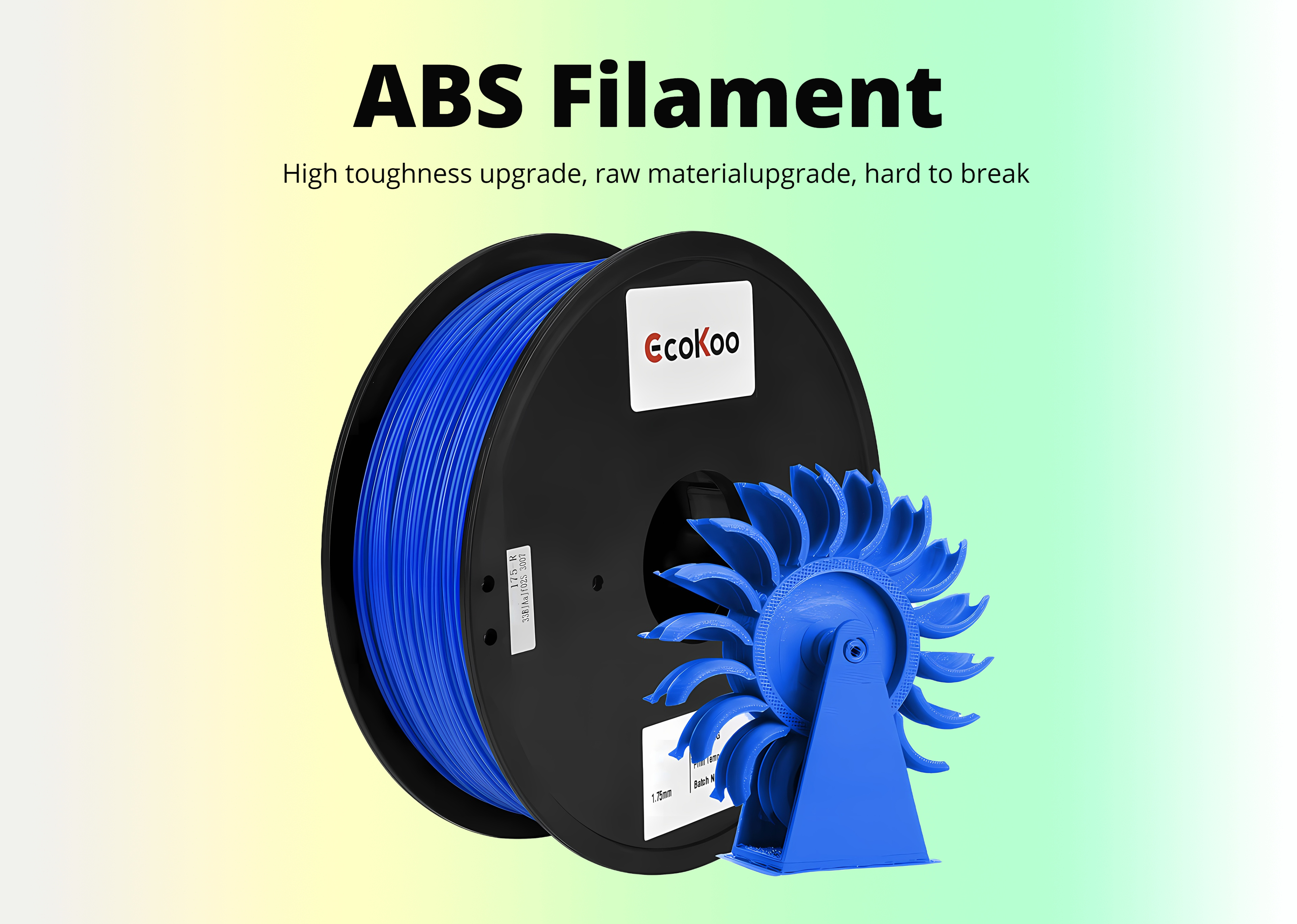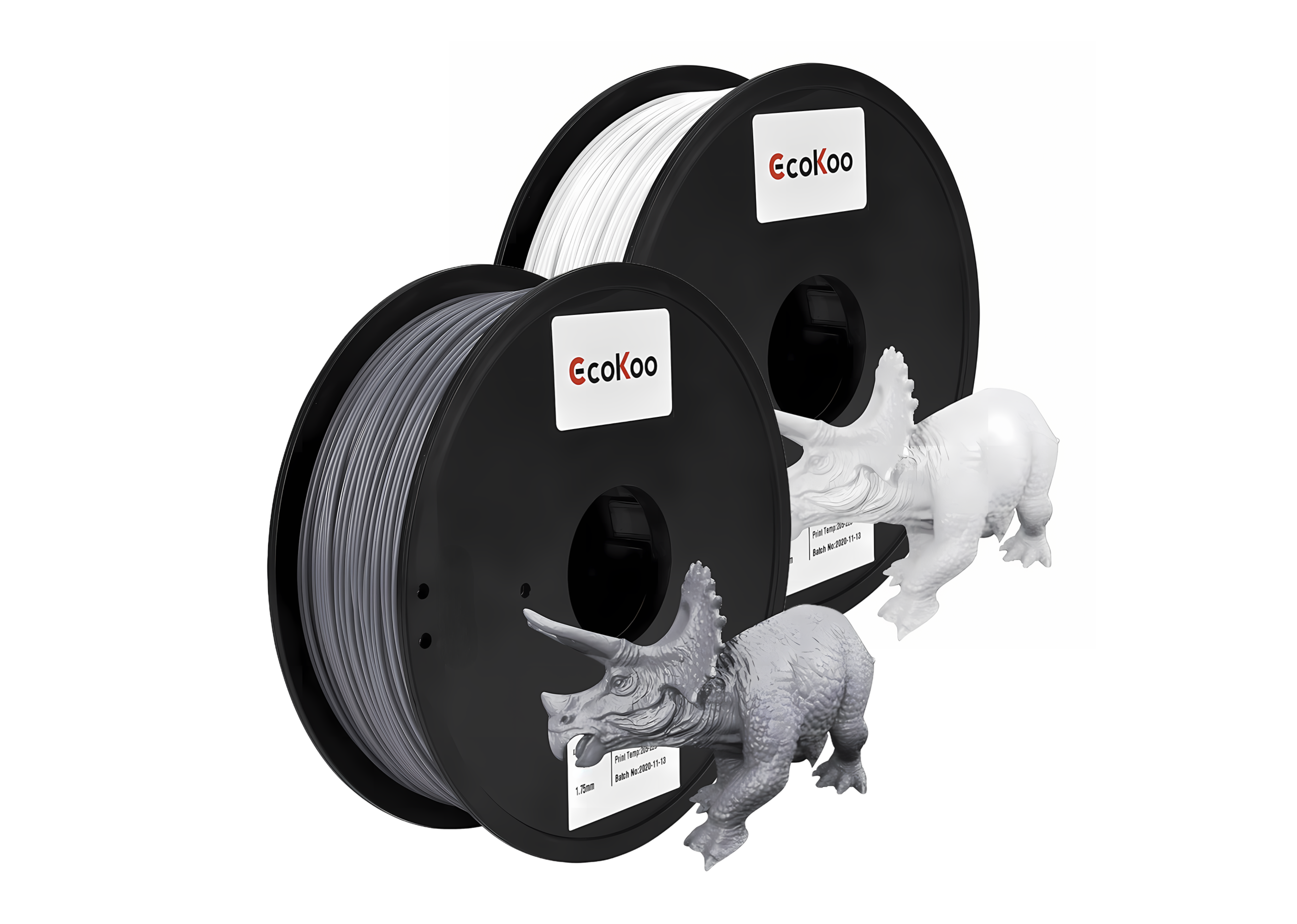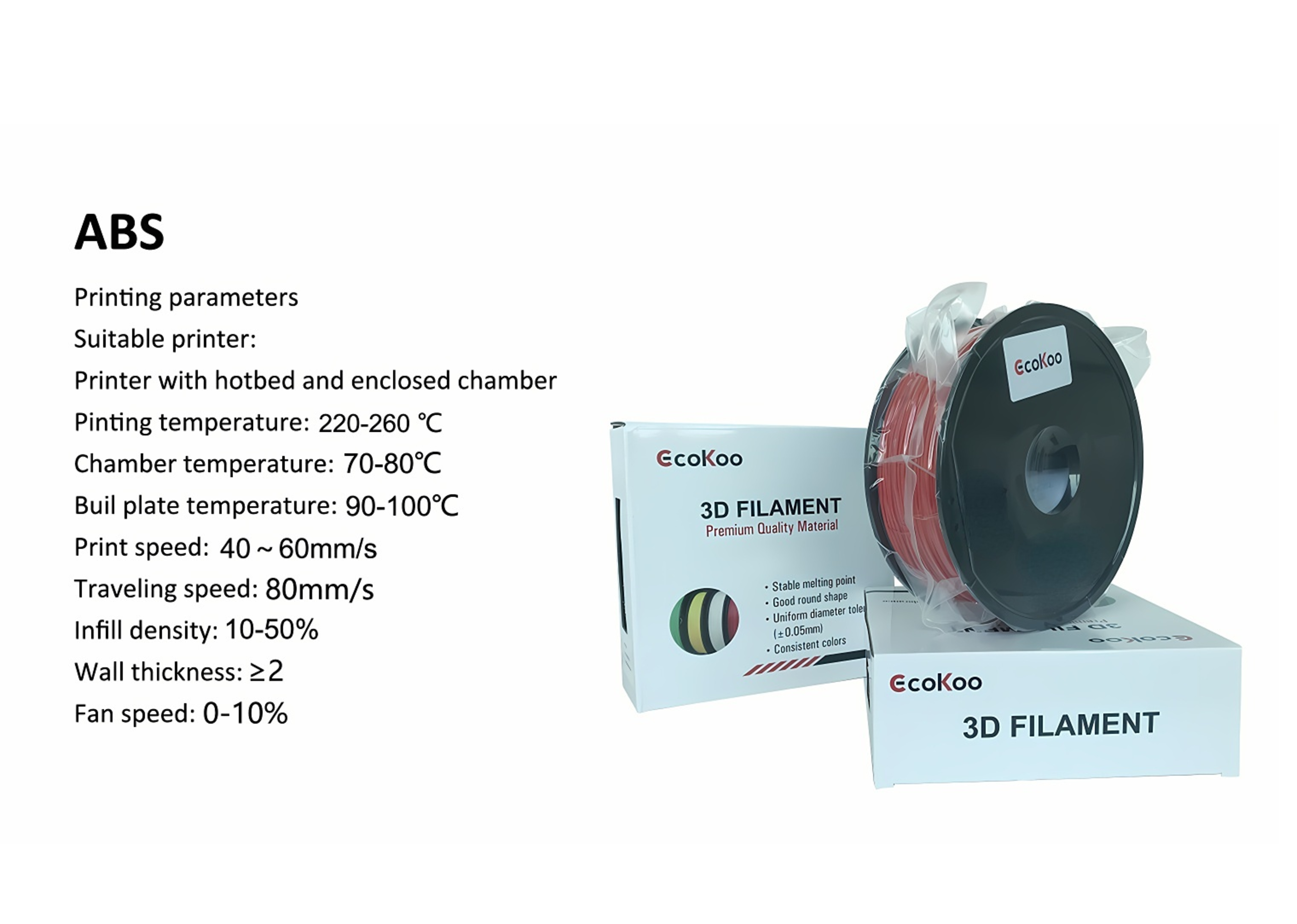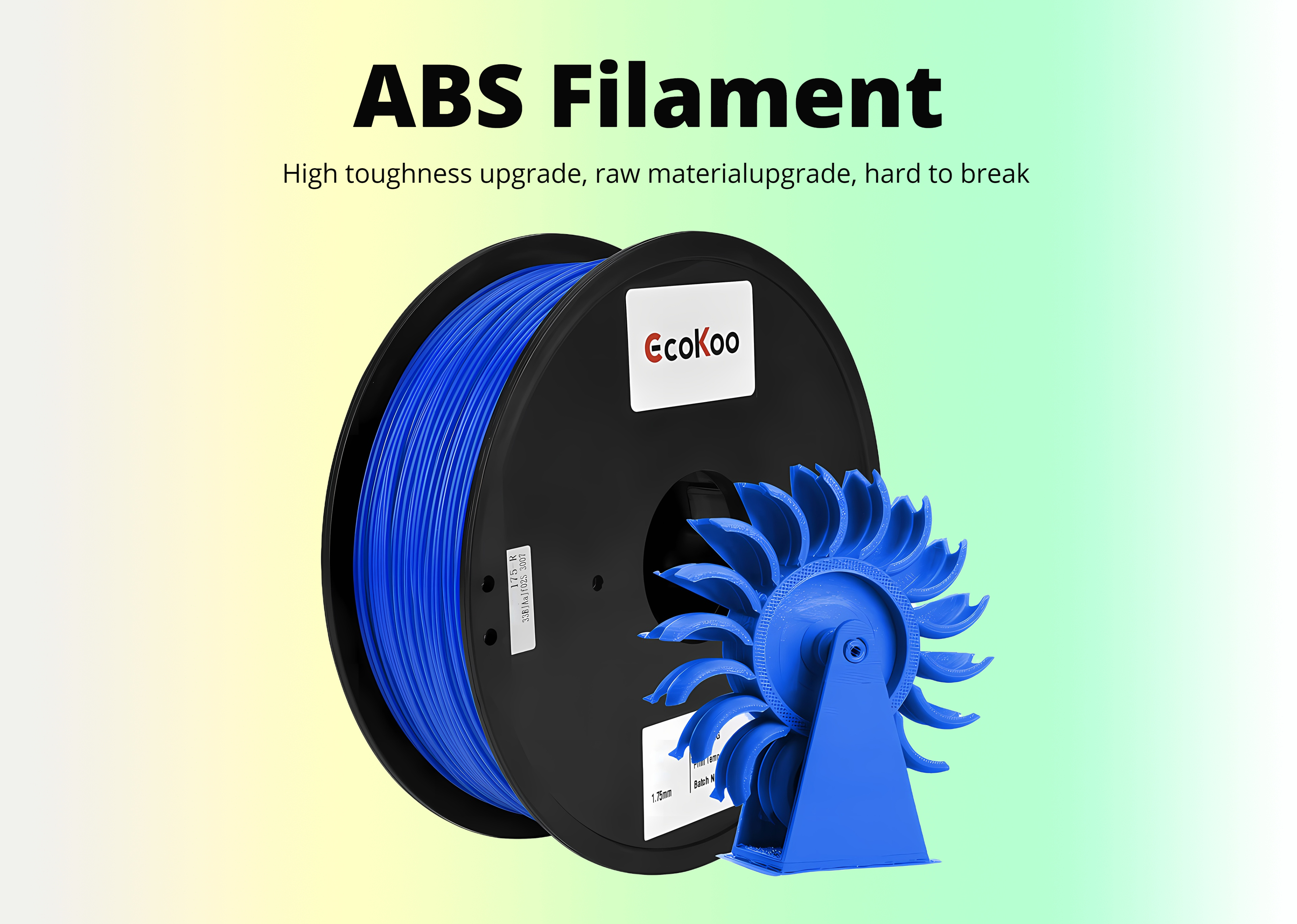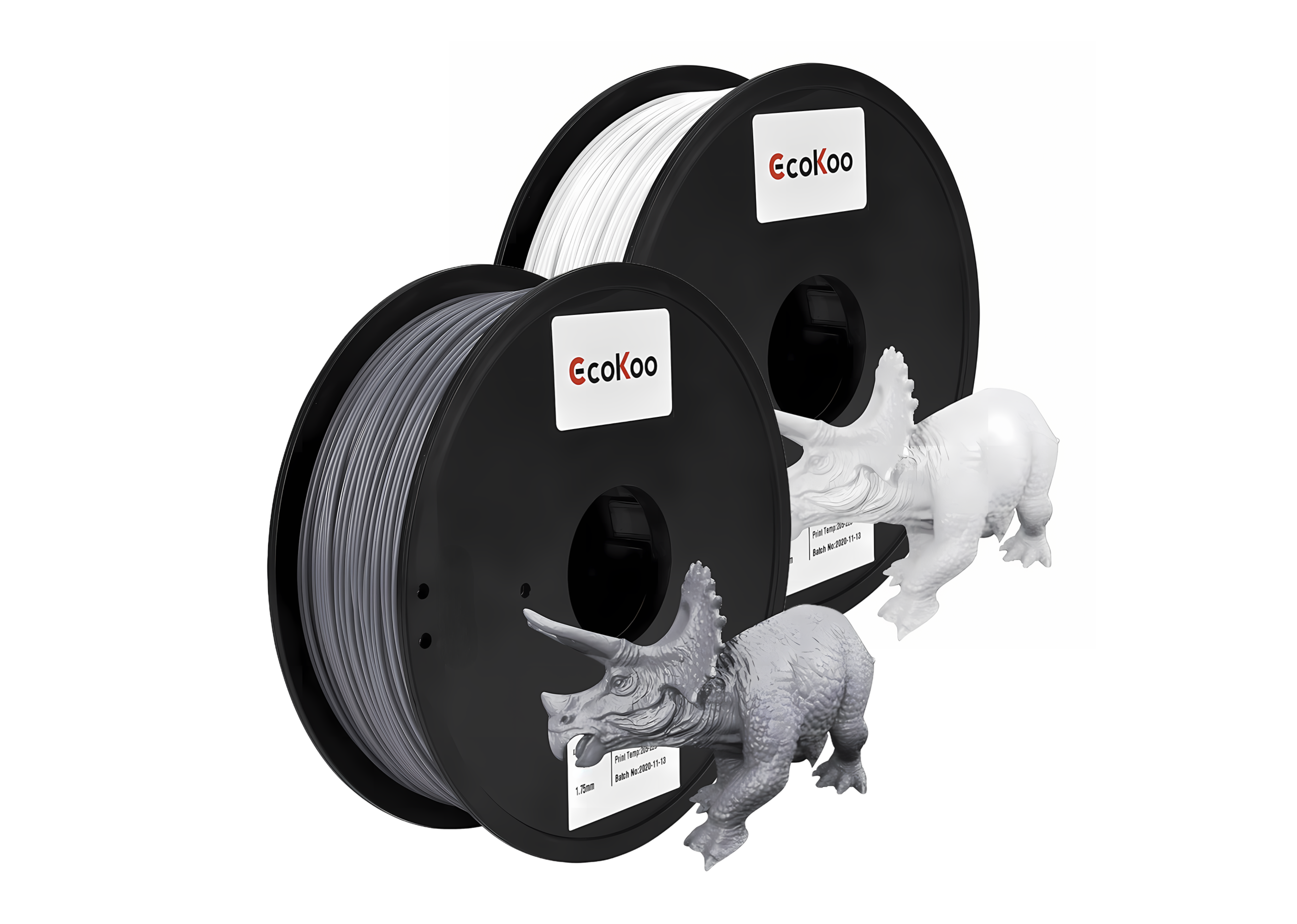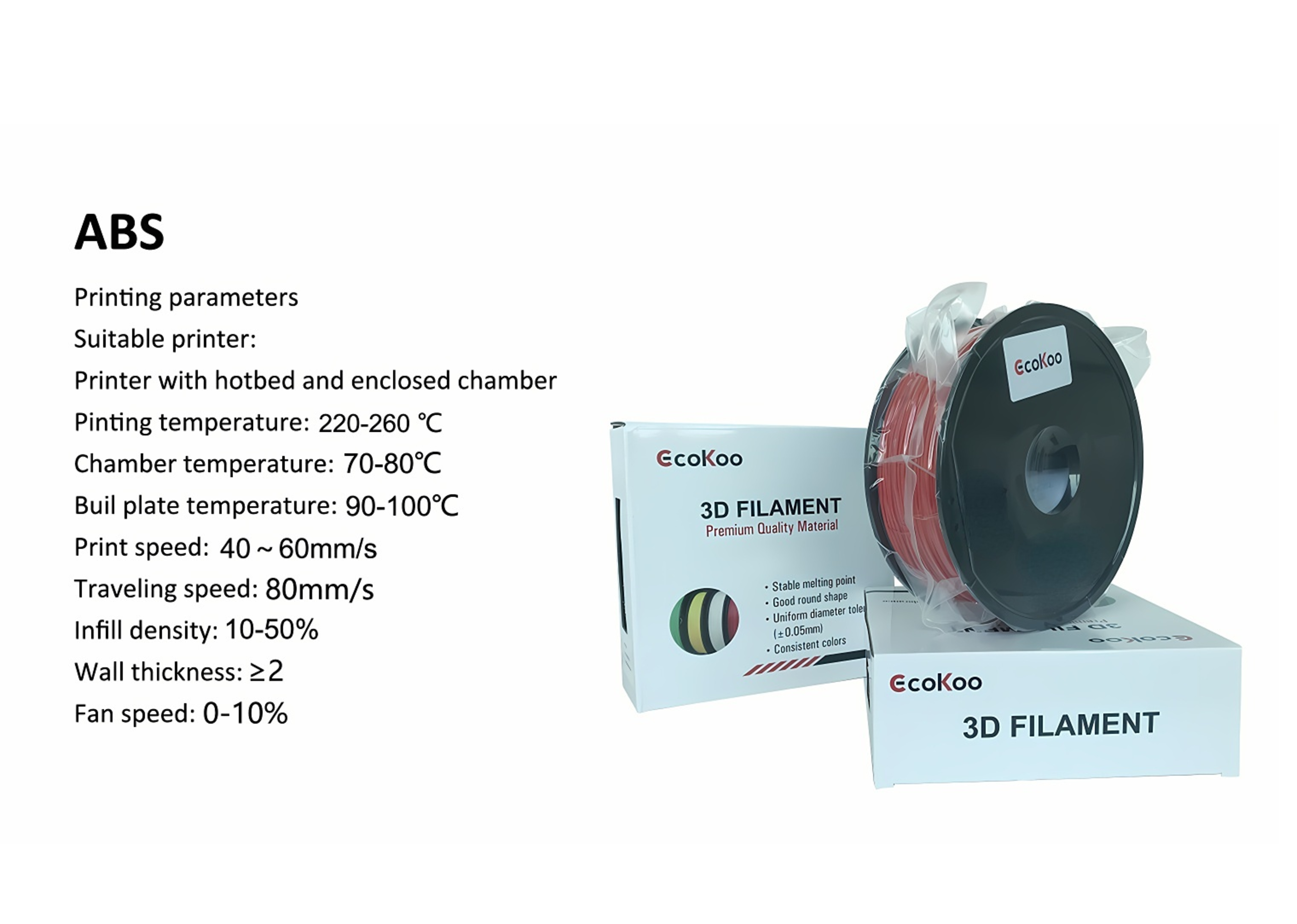 goofoo ABS Eco-Friendly 1.75MM 3D Printer Filament For 3D Pen
ABS filament is a material with low cost and good mechanical properties; ABS plastic has good toughness and impact resistance, which can print strong and durable parts
Filament Properties Table
3D PRINTING FILAMENT
ABS
Density(g/cm3)
1.04
Heat Distortion Temp(℃,0.45MPa)
78
Melt Flow Index(g/10min)
12(220℃/10kg)
Tensile Strength(MPa)
43
Elongation at Break(%)
22
Flexural Strength(MPa)
66
Flexural Modulus(MPa)
1177
IZOD Impact Strength(kJ/㎡)
29
Durability
8/10
Printability
8/10
Recommended printing parameters
Extruder Temperature(℃)
230 – 270℃
Recommended temperature:240℃
Bed temperature(℃)
95 – 110°C
Fan Speed
0%
Printing Speed
40 – 100mm/s
Heated Bed
Required
Recommended Build Surfaces
High temperature tape, PVP solid glue
Note:ABS material has large shrinkage rate, so please pay attention to heat preservation when printing, and print it in printers with closed chamber.
Contact now
Product Details
---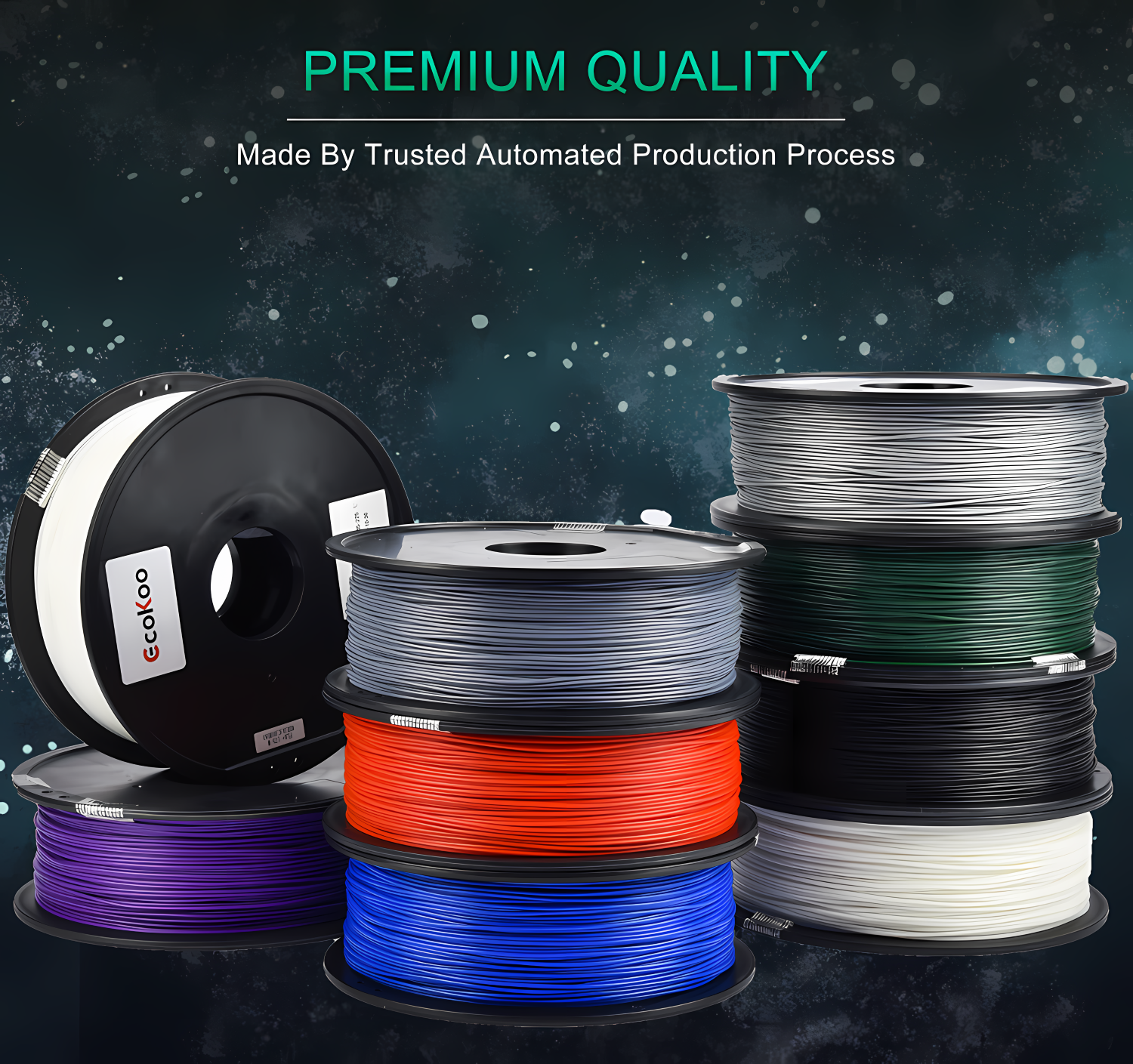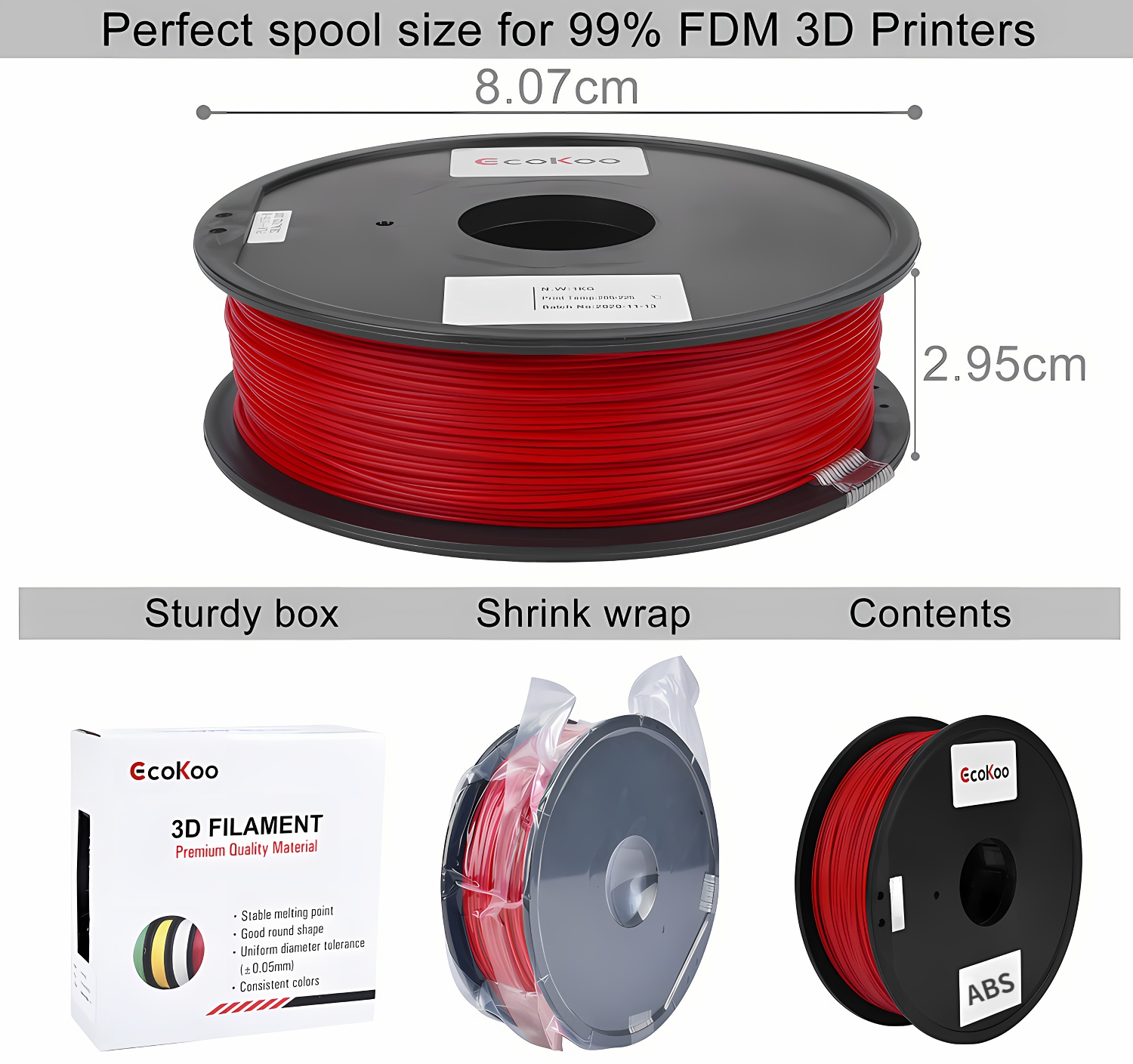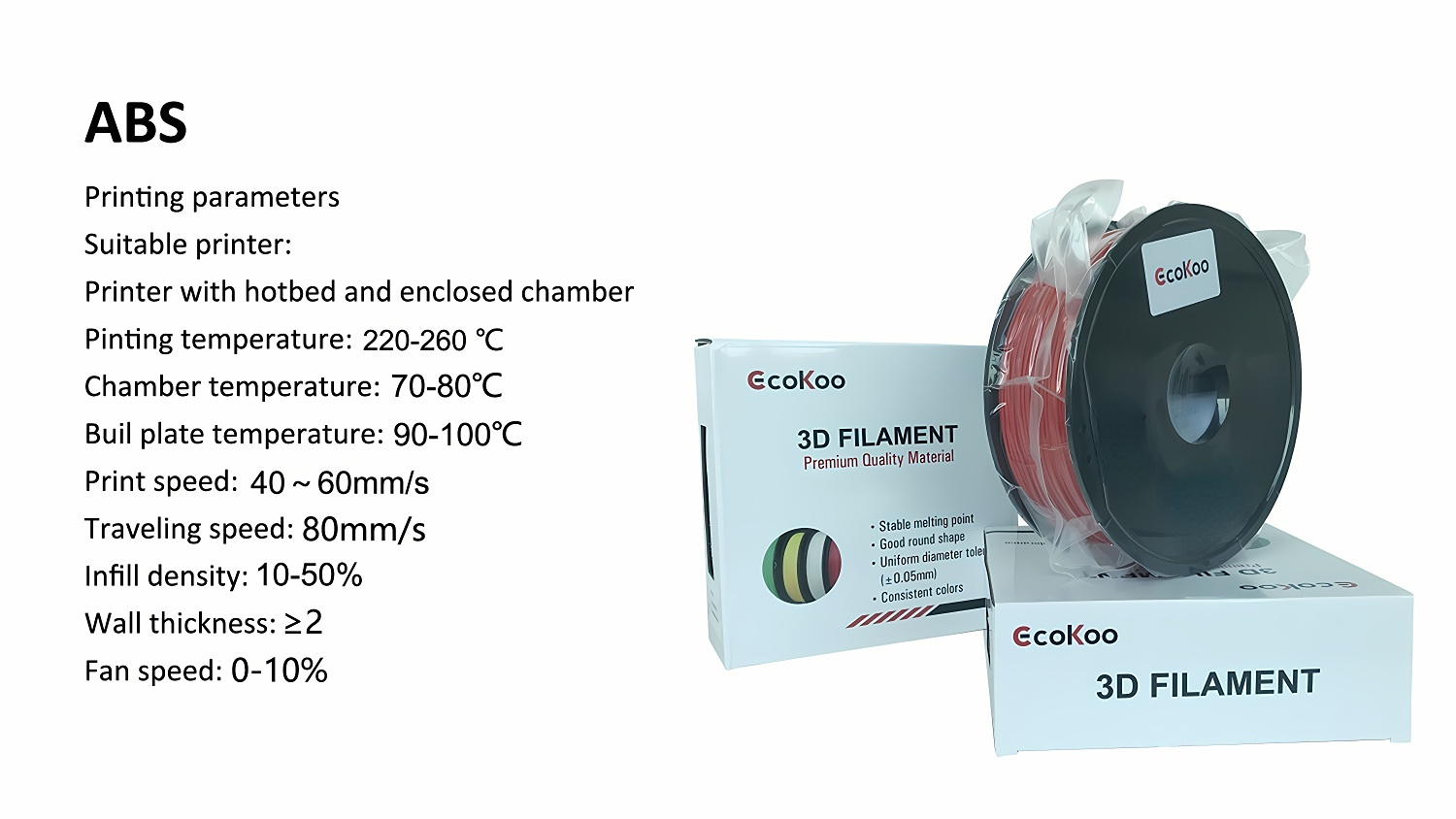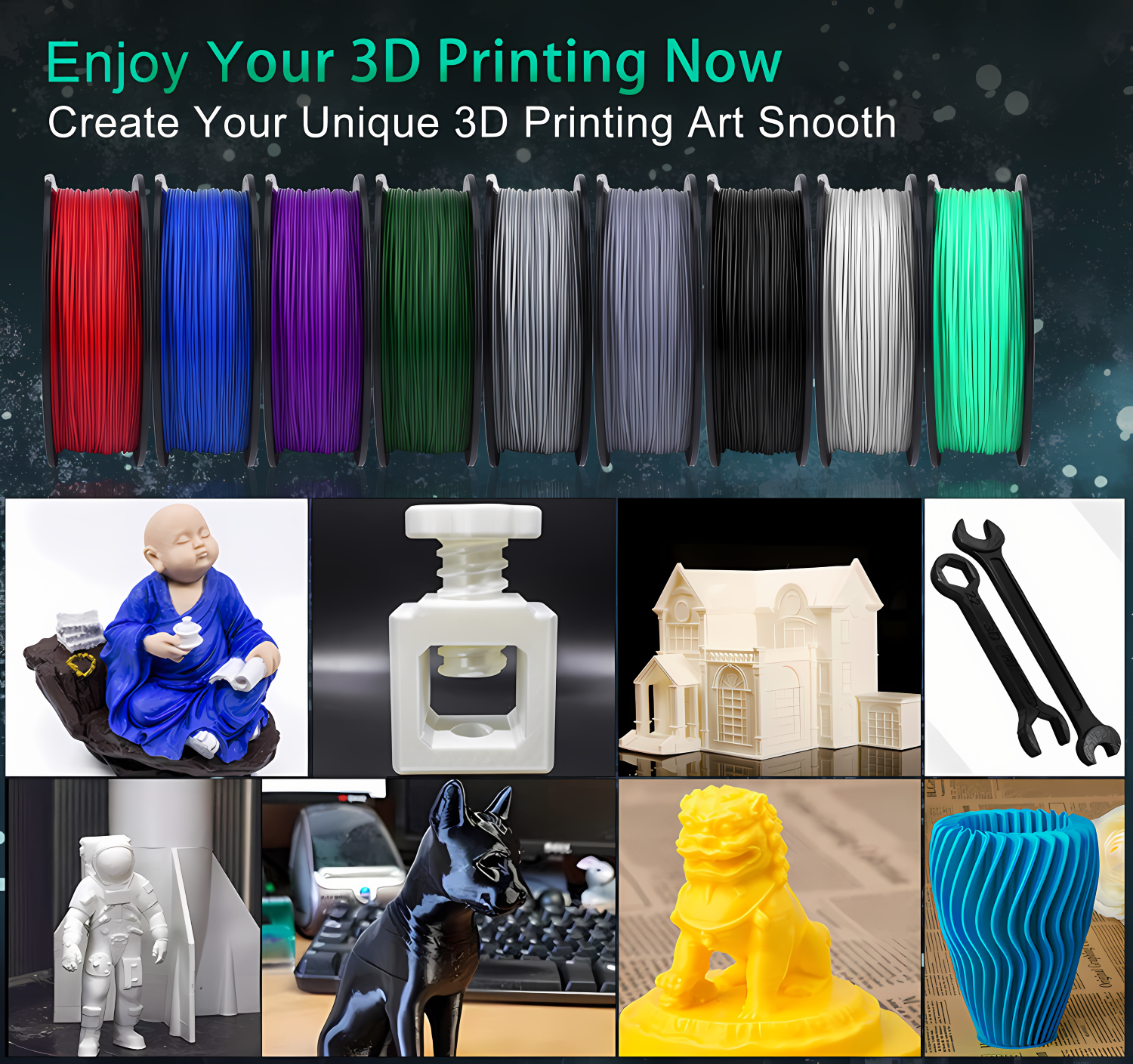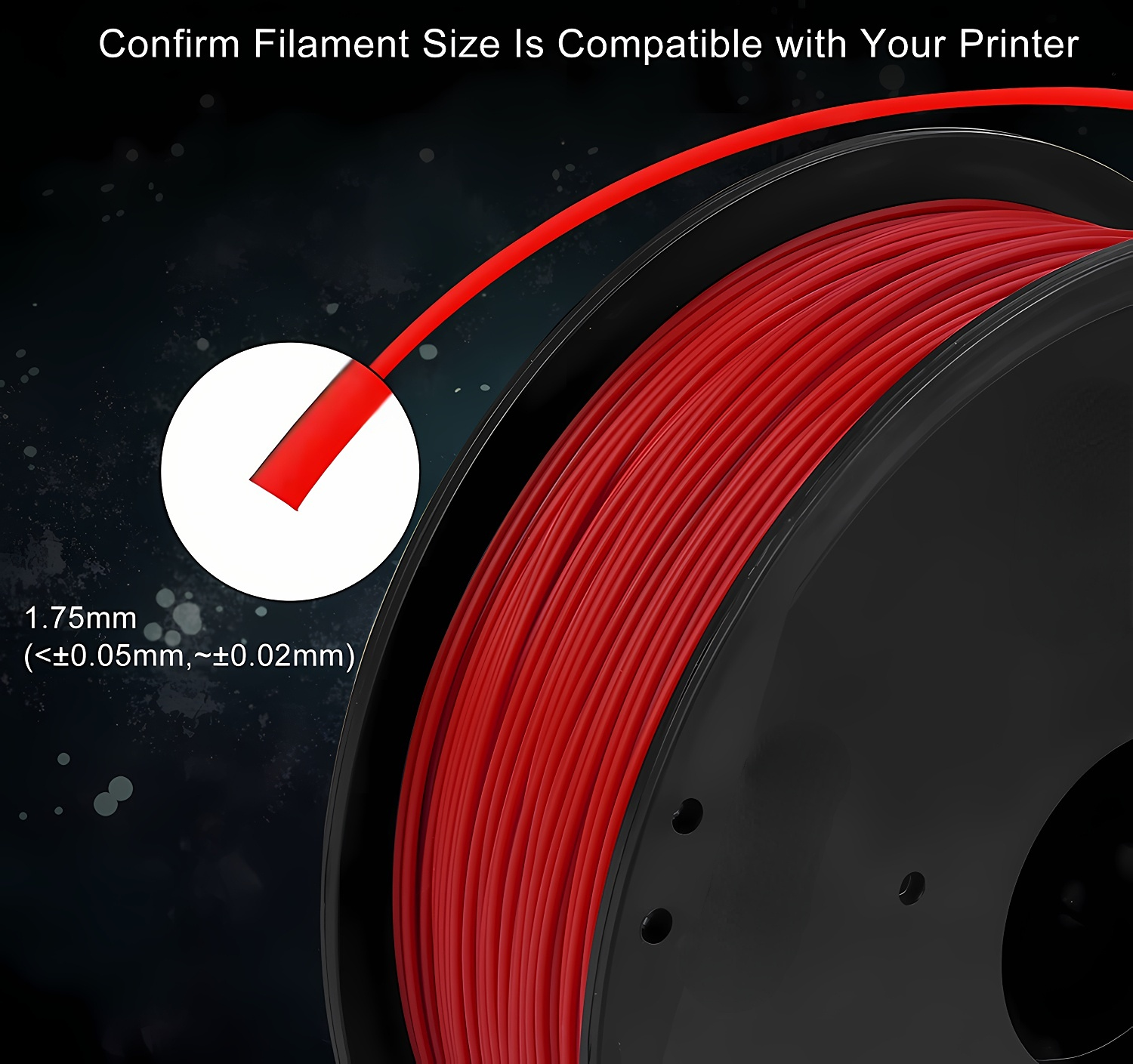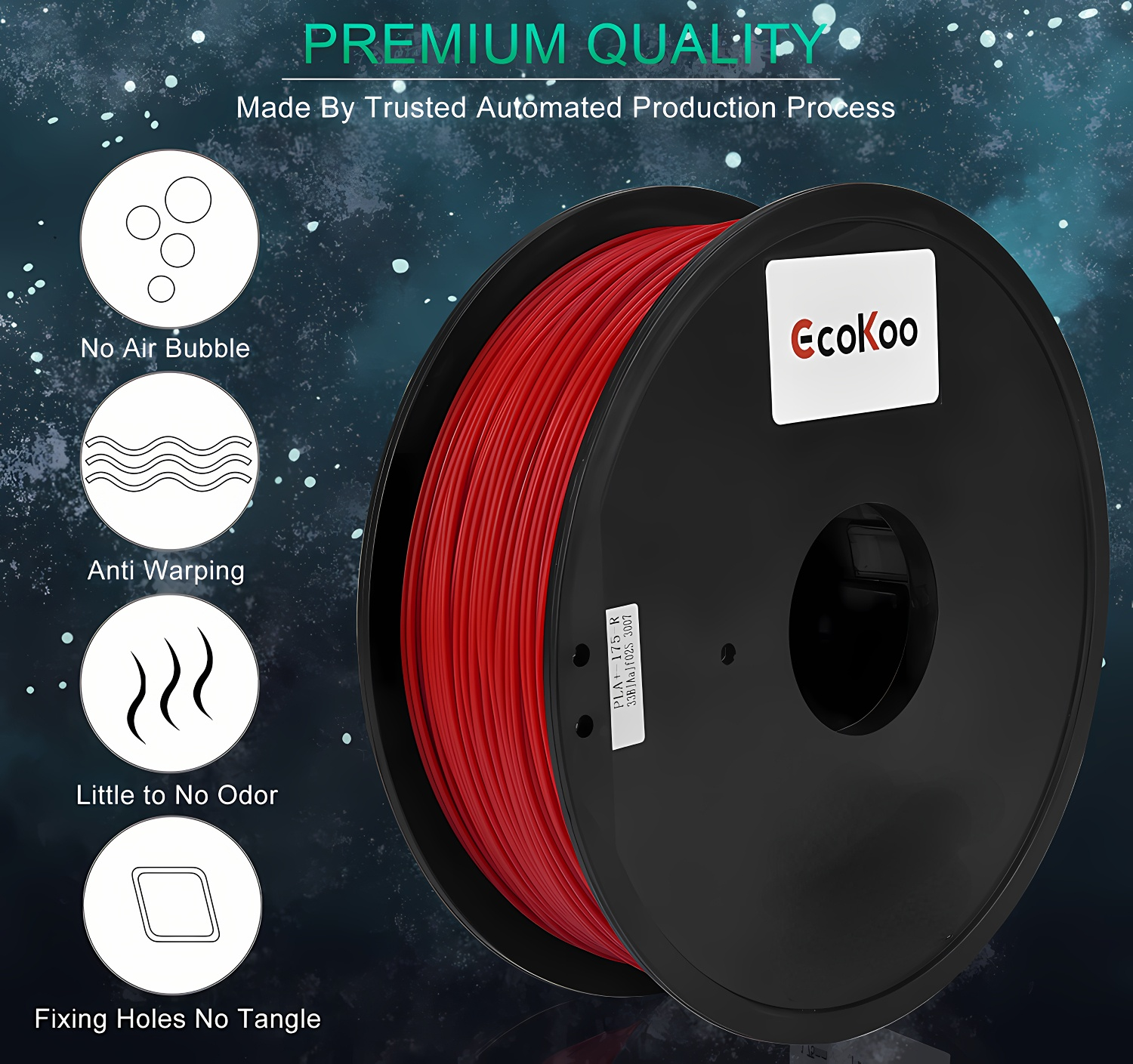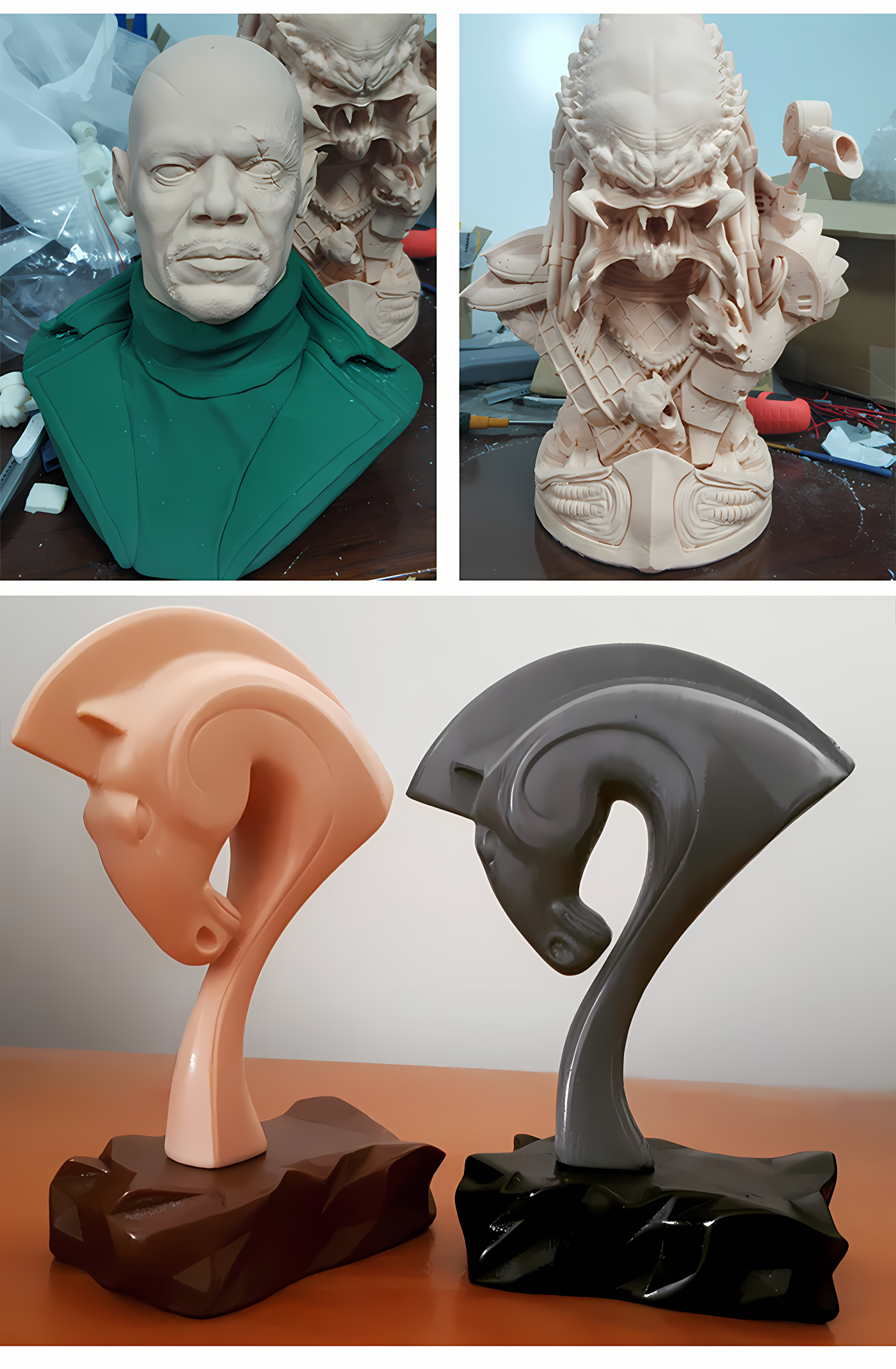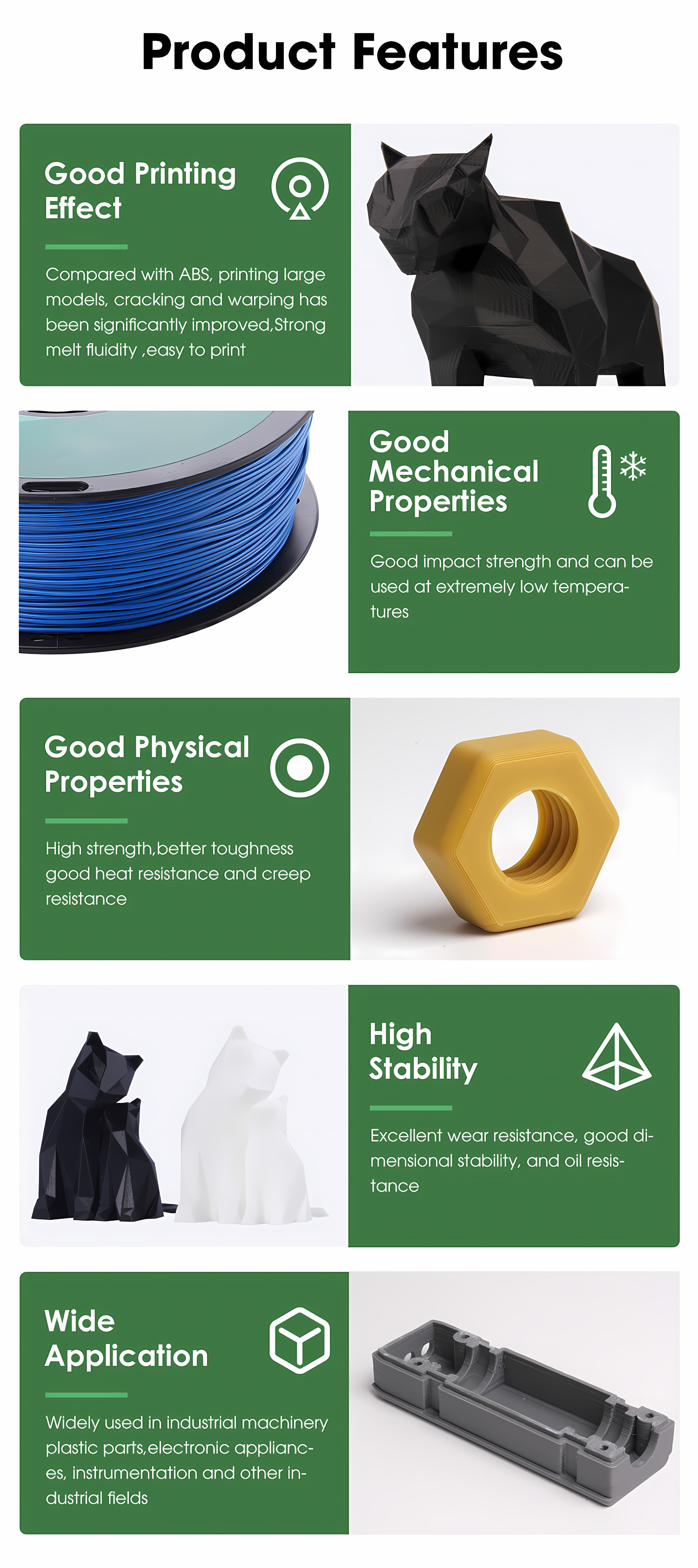 I have a new Cube. After connecting to WiFi, the app says "Heating..." but any button that I click on brings a message that says "Printing." I can't do anything with the machine. Serial number HJNLM0004C75250A53C3
Hello, Thanks for your inquiry regarding our 3D printers. Goofoo is a leading 3D printer manufacturer, specializing in delivering high-quality and reliable machines for various industries. We will come back to you asap with details.

Address: No.88-3, North Tongji Road, Xike County, Tong'an District, Xiamen, Fujian China